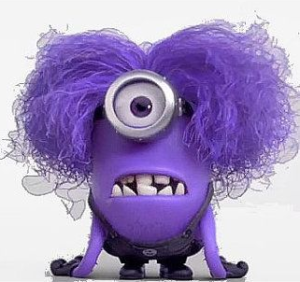 Well, it's official: Monster Polska and Monster Hungary will be closing their job boards by the end of this year. Yes, there will be no more monsters in Poland or Hungary as of 2019. Even if the close has just recently been announced (in August), it won't surprise those who have followed some of the Monster news over the past years. It has been a rocky road for some time now and many were shocked when Randstad bought the company for a few hundred million US dollars. These particular job boards actually belong to the Alma Media Group though. And now that they are officially letting go of the Polish and Hungarian job market, we can safely say it was a wise move.
Monster Polska, these are the things we will remember
For over 20 years, the Monster presence in the job board world has dominated online job searches. It was created in the United States, but spread to countries all over the globe. However, as the job board industry developed and technology improved, Monster found it takes more than an international presence to remain at the top.
As we mentioned before, Monster WorldWide was sold to Randstad, a huge international staffing company, in 2016. At the time, people hoped this would help the job site regain its leading position, but it clearly didn't work everywhere. The Monster websites in Finland, Poland, Hungary and the Czech Republic belong to Alma Media. Therefore, the decision to close these Monsters was actually theirs. By closing some of their less successful job boards, Alma Media (which owns many others, like NyTeknik and Profesia) will be able to focus on their more profitable services. We saw a similar move from Dice earlier this year.
Despite this, the website was still boasting 50 000 Polish CVs just a couple of months ago and a whopping 18 million in Europe. The two Monster job boards will continue to post job offers and to register jobseekers. In fact, users can continue to access all the services of the website (including job posting) until the last day of November.
Monster impressed us with their moving backdrops for job offers or company pages (like the one on the Zara page). For those who speak Polish, they even offered a full report on the market place to improve our understanding of the Polish workforce. Who will publish the report now?
But we did suspect something was wrong
Appearances can be deceiving and you may have guessed that Monster Polska is not as popular as it seemed to be. The number of visits per month has been dropping. It currently recieves around 395 770 visits per month and the Hungarian Monster only receives 242 470 visits.
We tested the Polish job board recently and never received a response. When a job board giant doesn't answer, something is definitely wrong.
The other telltale sign that change was ahead came from their social media. The MonsterPolska.com Twitter account has been abandoned since January and their Facebook has not been updated for over a year. As for the Monster.hu Twitter, it doesn't even exist. Little by little, Monster Polska and Hungary have been disappearing for a while.
Goodbye Monster Polska; hello other job boards
There's no need for jobseekers or recruiters to worry though. Poland has some great job boards. In the past, we've written about how to recruit in Poland or in Hungary. Otherwise, you can always check out the leading Polish job boards directly:
Pracuj (for the special features and the job offers)
Goldenline (for the company reviews and the networking)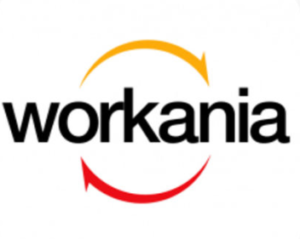 And as for Hungary, Workania will come to the rescue, by accepting to take over the job listings once Monster has closed down for good. It's a bit strange considering Alma Media has indicated that Monster Hungary has more CVs (41 736 vs 22 400 on Workania) and comparable visitors per month ( 230 000 vs 270 000 on Workania). Who will take over the offers in Poland? Well, Alma Media did bring out a new app called Praca za Rogiem (the job around the corner) earlier this year. We hope to be telling you more about that in an upcoming article, so stay tuned!
---
We hope our article has been helpful. If you have any topics to suggest, please leave a comment below!
Author:
Ali Neill
As the job board tester and blog editor for the Jobboard Finder, Ali works on job boards from all around the world and keeps a close eye on the recruitment trends thanks to a number of sources, including the website's social media pages.