If you're looking for work, then it's more than likely that you've heard of Linkedin. You probably even have a Linkedin profile. However, this particular social media provides more than just another online profile. More and more recruiters are using Linkedin to recruit, but to do so, they need to know how to works. That's where we come in.
How Linkedin works
Created in 2002, Linkedin has come a long way. The online networking website started out with only a few thousand users but it showed promise. Within two years, Linkedin had reached the 1 million users benchmark and, by 2008, they had 10 million users. Today, it is considered the leading professional social networking website.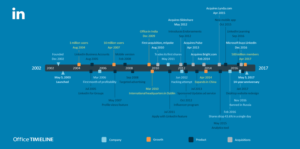 It is free to create an account and to browse other professional profiles, which focus on work experience and education. Users can connect with friends and colleagues, send e-mails, scroll through the news feed, share articles, etc. For all users, it's important to include a photo because profiles with one have a much higher visibility than those without one.
When it comes to recruiting, recruiters looking for candidates usually opt for a professional account (often paid for by the company), which has additional benefits. Different versions exist and offer different packages to cater to the recruiter's needs. You can receive more credits per month if you intend on sending many e-mails (or "inmails"), for example, and you can pay for the package on a yearly or monthly basis.
Without a professional account, you run the risk of being blocked by Linkedin if you send too many e-mails. Indeed, you can only send a very limited number of e-mails to users outside your network. Furthermore, you can only see a limited number of candidates when filtering users. If you are looking for an accountant, for example, you will only be able to access a handful of them.
The Linkedin recruiting benefits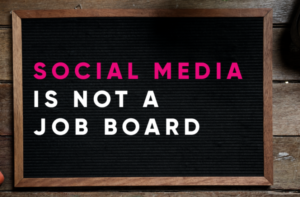 To truly understand the benefits of Linkedin recruiting, it helps to remember that Linkedin is not a job board.  While you can find vacancies on the website – and there are currently over 11 million active job offers out there – it focuses on connecting people. Be it a candidate or company profile, the idea is to have a professional online presence, which is just as important as actively searching for work. Contrary to most job boards, the exchange on Linkedin is instant. The professional chat allows for faster recruiting.
That said, Linkedin is not a CV-database either. Linkedin creates networks so that its users can utilize the connections they already have to create new ones. Recruiters can also call upon their network to meet associates and potential candidates.
Since it is also a social media tool, users can also share articles relating to their various interests on their profiles. They can publish their own ideas and provide recruiters with a glimpse of their more creative and innovative side.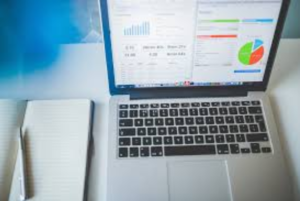 As a recruiter with a professional account, statistics about profiles, your e-mails and the responses can really improve your recruiting strategy. If you notice a lack of reactivity to a particular e-mail, you can consider rewording it. If you receive many responses from a particular kind of profile, you can target similar profiles.
For those recruiters without the budget for a recruiter account, there are even ways to recruit for free, which Macildowie explains in  their workshop.
The Linkedin recruiting drawbacks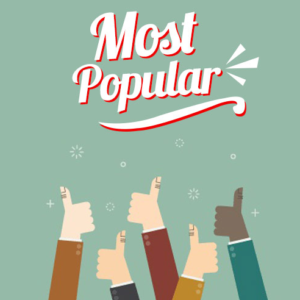 Linkedin promotes profiles and articles based on their popularity (the number of likes, shares or views), which means that active Linkedin users are more likely to appear in searches. Furthermore, many companies are realizing that there is a lack of talent in the labour market. The positions that recruiters are looking for on Linkedin are in-demand. For these reasons, recruiters mostly write to people who already have jobs. If you do target users who currently work elsewhere, it's important to read their profiles very carefully. Some web developers won't even answer recruiters because they don't look at their profiles properly. From a strategic point of view, bulk e-mails on Linkedin is a waste of time and money, since you have a limited number of credits per month. If you want to contact a massive number of candidates, you can always send connection invitations, which won't cost you anything.
Another flaw for recruiters is the blocking system. When you contact a user who is not in your network, Linkedin offers a few options: a thumbs up, "not sure" or "no, thank you". While the aim of the different options is to make it easier to answer e-mails, it ultimately prevents recruiters from writing to candidates who might be interested in another position later on.
Who uses Linkedin
Now that you know how Linkedin works, it's time to see which jobseekers actually use it. According to the official Linkedin figures, there are currently 562 million users on the social media website, with 146 million in America, 25 million in India, 8 million in the UK and 42 million users in China. In 2017, 18 million of those profiles were company pages but only 20 000 companies use it to recruit.
The advantage of Linkedin is that it reaches both active and passive jobseekers. As we said earlier, scouting for talent is the big focus for many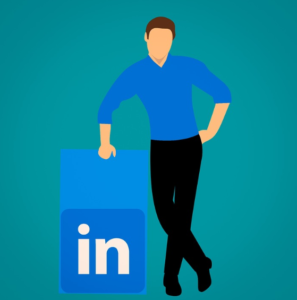 recruiters in 2018 and a lot of that talent is already taken by other companies. Two thirds of the jobseekers on Linkedin aren't actually actively looking for work, but that doesn't mean you shouldn't pitch your job offers to them.
If you are advertising on Linkedin or even contacting candidates, the best time to do so is between 10am and 2pm. Research shows that motivation drops in the afternoon and that people are more alert in the morning. For more information, check out some of the talks and books by authors like Daniel Pink.
Who doesn't use Linkedin
It might sound obvious but if you are looking for candidates on a website then they need to know their way around a computer and social networks. Professionals that use computers frequently – like – executives, web developers, accountants, recruiters and some salespeople – are more than likely to be present on Linkedin. However, professions involving a significant amount of computer work actually excludes a wide range of jobs: manual professions, teaching positions, certain service jobs, pharmacist jobs, etc. Before investing any money in a professional Linkedin account, take the time to really consider whether it will be useful for your recruiting needs. There is no point in creating an account for the sake of it.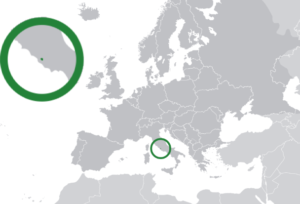 Furthermore, depending on the country, jobseekers look for work in different ways. For some professions, you pass a national exam; for others, you need a recommendation. In some countries, jobseekers rely on newspapers or specific websites to find their future job. Before looking for candidates, know your country. We have a series of articles on how to recruit in various countries (like Nepal or Australia), which could help save time when it comes to recruiting overseas.
Conclusion
Before using Linkedin to recruit, do some research on the country and the position you are recruiting for. It might seem obvious, but we can lose sight of the fact that Linkedin isn't popular everywhere. In some countries, it exists but no one uses it. Furthermore, some people remain skeptical of social media or they simply don't need yet another account to find work. If they are already using a popular job board to look for work, then they might not require a permanent profile on Linkedin.
---
Did you enjoyed our article on Linkedin? Let us know! If you have any suggestions for our blog, we would love to hear them.
Author:
Ali Neill
As the job board tester and blog editor for the Jobboard Finder, Ali works on job boards from all around the world and keeps a close eye on the recruitment trends thanks to a number of sources, including the website's social media pages.