Thanks to its location in the heart of Europe and its place in the European Union (since 2004), Hungary has become an attractive country for both jobseekers are recruiters. If you are willing to work and develop your activity abroad, Hungary is the way to go. Over the last ten years, many multinationals have popped up in Hungary, which has put the highly educated workforce at their disposal. In this article, we have summarized all you need to know about the Hungarian labour market for those thinking about starting a recruitment campaign in the country.
The Hungarian labour market
With unemployment is currently affecting 11% of the population which is fit to work, it is true that Hungarian companies systematically try to hire Hungarian citizens. This is especially because of the latest tasks and laws imposed by the government.

However, many international companies do have branches in Hungary, and they can definitively hire international workers. Local workers are often more skilled than the foreign ones though. To give you some examples, many French international companies have offices in Hungary, like EDF, GDF-Suez or the pharmaceutical group Sanofi. Other international companies over there include Audi, BP (British Petroleum), IBM, Nokia, or the consultants Tata.
Most jobs are in the biggest cities, like the capital (Budapest). Cities like Debrecen (East), Miskolc (North-East) and also Szeged (South) are also full of job opportunities.
Hiring Sectors
There are many sectors looking for all types of workers, with varying degrees and skills. The automobile, IT, HR consulting, teaching (especially English teachers), sales and marketing, communication or energy sectors are always recruiting. Positons in sales, administration, mechanics or lorry driving are very much in demand in the country.
As mentioned before, the Hungarian workforce is also highly educated. This is partially due to the quality of the Hungarian scientific education/courses. Many international start-ups are looking for talented partners in Hungary to create diverse international teams.
Work contracts, salaries and bonuses
In Hungary, contracts have to include the salary, the positon and the job missions, as well as where the activity is located. Sometimes, it is considered rather binding, and this favours part-time contracts and temporary work.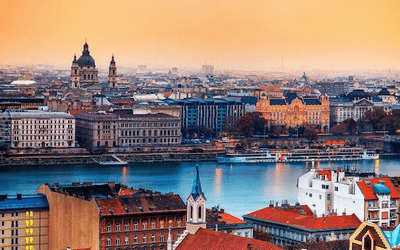 When it comes to the salary, the Hungarian minimum wage is 92 000 HUF, which is the equivalent of 311 euros. The average gross monthly salary is around 219 000 HUF, representing 741 euros. Foreign companies offer more. Their wages vary depending on the size of the company and its location and activity.
Finally, companies in Hungary often offer benefits to their employees. The benefits range from insurance for retirement, to company cars for excecutives, or meal tickets. Nevertheless, according to some workers, these benefits aren't offered quite that often.
Visa

As Hungary is a member of the European Union, foreign workers from the EU do not need a working visa. They often come with a European mobility program. However, non-European foreign workers are entitled to a working permit, which is not hard to get.
Jobboard Finder's top job boards in Hungary:
For both employers and job seekers, Jobboard Finder is the first decision-making tool for recruitment campaigns. By gathering tools and services that recruiters can use to search and compare employment websites from all over the world to find the best job search sites, it really is the best solution for recruitment needs. Today recruiters can also purchase job advertisements for the media they have selected and manage their postings directly from our unique platform. Then they can rate and review the job boards they have used in the past for our community of professionals to see.
Keep up to date with our news articles by subscribing to our newsletter. If there is a particular topic that you would like to see featured on our blog, please let us know.
Article Review
Reviewer
Review Date
Reviewed Item
Author Rating