Imagine if your job was just around the corner. Well, Praca za Rogiem aims to make that dream a reality.
A New job app in Poland
In a previous article, we announced the sad news about the close of Monster Polska and Monster.hu. For Hungary, Workania is set to take on the adverts from the closing website. In Poland, Alma Media has opted for a different approach to recruiting and job searching. Since the location filter is one of the most popular on job sites, it seems logical to create a geo-localising app for jobseekers to find nearby work.
The concept is simple: companies and employers can create job offers on the app, including the location, a phone number and all the other relevant information. Then, a jobseeker can create an account and specify the geographic limits to his or her job search. A map appears on the screen with all the nearby available jobs and the jobseeker can call the employer to see if their profile is the right fit. It definitely sounds like a good idea, but it's probably too early to know if this app really will revolutionise how the Poles look for work.
What we do know is that Praca zu Rogiem came in 3rd on the list of top apps in December 2017 on the AndroidLista and that a similar idea was launched in 2016 in the Czech Republic. In fact, it's the exact same app. The unsettling thing about this discovery is that the Prace za Rohem website is not https://, the blog is practically empty and they have few Twitter followers (despite their clever adverts and unusual "advert character"). This makes us wonder if their app is successful at all.
An Easy way to find local jobs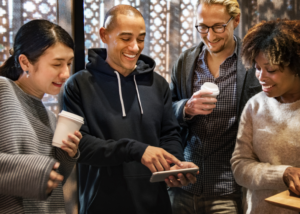 Before we start worrying though, let's concentrate on the facts:
There are a lot of positive reviews on the play store
The customer service has taken the time to answer all the comments
65% of candidates are will to sacrifice a part of their salary for a job closer to home
There is a 30 day free posting offer up for grabs at the moment
Their blog offers a couple of example success stories
Praca za Rogiem has a really cute Youtube advert
Clearly, it's a good start for Praca za Rogiem. By allowing candidates to contact employers directly, they have more power over the recruitment process. Furthermore, the employers are also encouraged to use the app and their phones, which makes for a level playing field. People are contacting other people. Some needing work, and others needing workers.
The Downside to geo-localisation
However, there are some downsides to Praca za Rogiem and the geo-localisation.
First of all, it is not the right tool for anyone looking to recruit a more diverse group of candidates. More and more, companies want to hire minorities and different nationalities in the hopes of creating a more international environment. Clearly, an app that only recruits locally won't be used by such companies.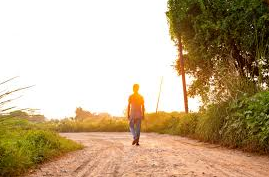 The same goes for anyone who wants to travel. If you are looking for a job in a different city, or if you live in a remote area, Praca za Rogiem probably won't have much to offer. Some companies are located in industrial areas as well, and some companies need more employees to work from home.
Ultimately, it depends on what kind of positions the company needs to fill, and on everyone's location. Praca za Rogiem could work very well in big cities, but it will probably struggle to attract jobseekers or recruiters in more remote areas. It's a great idea, if everyone jumps on board. Until then, there will always be great job boards to offer additional job opportunities.
For More information
If you want more information about the app, visit: https://pracazarogiem.pl/
For more information about recruiting in Poland, check out our article, or browse some of our Polish job board profiles. We have everything from Pracuj  to Olx .
---
Thanks for reading our article about Praca za Rogiem! If you have any suggestions for our blog, please leave a comment below.
Author:
Ali Neill
As the job board tester and blog editor for the Jobboard Finder, Ali works on job boards from all around the world and keeps a close eye on the recruitment trends thanks to a number of sources, including the website's social media pages.