In the tech world of recruiting, Dice (Data-processing Independent Consultant's Exchange) is one of those big names that has been around for over 20 years. Since it was created back in 1990, Dice has definitely evolved, with many ups and downs. To better understand Dice, you need to look at the bigger picture (which means EarthWeb or DHI Group Inc.) and maybe then, the news of the UK and German branches closing won't come as such a surprise.
A Little History Lesson on Dice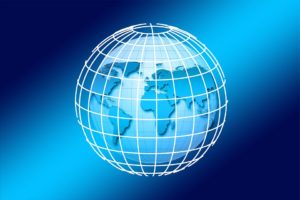 The company was created as a startup back in 1990 by Lloyd Linn and Diane Rickert in San Franciso (before later moving to Des Moines). At the beginning, Dice was a kind of bulletin board that allowed companies to post their job offers on the website. As they evolved, so did the management. In 1999, Earthweb purchases Dice.com. Earthweb had been around for 5 years and designed webpages as well as developing software for better web designs at competitive prices. However, when times started to get rough, Earthweb started to sell most of their website and news services, including www.developer.com, www.earth web.com, www.datamation.com and www.intranetjournal.com and MeasureUp. Even though a net loss of more than US $34.7 million was reported at the end of 2000, EarthWeb continued to insist that Dice.com was profitable. At the time, the president and chief executive said, "This move allows us to focus 100 percent on our core business and finds a great home for our content business at Internet.com', which sounds pretty similar to what is being said about Dice.com now. EarthWeb disappeared after going bankrupt, only to be replaced by Dice Holdings, Inc. Today, Dice Holdings goes by the name of DHI Group Inc. (Deliverling Hire Insights) which also owns a number of other job boards like ClearanceJobs.com, eFinancialCareers.com, AllHealthcareJobs.com and WorldWideWorker.com.
Dice has become more than just a tech board over the years because it offers services and recruiting and career-building software. Futhermore, it belongs to a company comprised of many different sectors and job boards. However, recent events suggest that the job board giant might be looking at a few more changes in its not too distant future.
 The Good, the Bad and the Ugly
At first, it seemed like DHI Group Inc. could pull Dice up following the end of EarthWeb, which it did for a while. By combining Dice and other DHI affiliated website and services, Dice sometimes appeared to be more successful than it actually was. However, job boards have been disappearing from the DHI Group Inc. and their earnings last year weren't particularly promising: the second quarter earnings for 2017 dropped 62%. The longtime CEO, Mike Durney said, "The senior management team has taken a more hands-on role in the day-to-day operations of our tech-focused brands, which include Dice, ClearanceJobs, and eFinancialCareers." Apparently, a "more hands-on role" also included firing Durney in April to bring in new management with Art Zeile as the CEO.
As a public company in a very specific field, Dice needs to keep up with all the latest technology and make sure the shareholders don't lose interest. For this reason, they tried bringing in new services like getTalent in 2016 to keep jobseekers engaged and to stay relevant but after only 2 years, it's being phased out. In June, they also sold Hcareers to Virgil Holdings Inc. and other job sites like RigLogix and Biospace.
Furthermore, many sections on the website need updating and the job listings have dropped by about 9 000 job offers in just one year. Let's hope the mobile app will be able to save some of the lost business.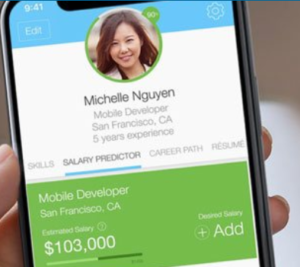 From what we hear on Glassdoor, the people on the inside – be they employees for DHI Group Inc. or for Dice directly – have dubbed Dice a failing company with an 8% decline in its revenue this year alone: "In the few months I was there, they had extremely high turnover […] DICE is a dying company, and it comes through in their culture.", "The way we build technology is a total disaster.", "The product isn't competitive and customers are aware of that – Dice isn't even part of the conversation for most modern tech recruiters", "Out of touch senior management, deplorable HR", etc. So, it doesn't come as a surprise to know that the DHI Group Inc. has once again opted for cuts in the hope of staying afloat.
The End of the German and UK Dice
Do you remember when you told you Dice was expanding in 2015? Well, now it has had enough of Europe and the UK. Llast month, the director of corporate communications at DHI Group Inc., Rachel Ceccarelli, announced that the German and UK Dice job boards were closing at the end of the summer (August 31st 2018). Officially, she stated that, "This was a strategic decision for DHI to focus efforts on eFinancialCareers, where [they] have a strong competitive opportunity to serve technology professionals in the financial services industry globally". Soon, something similar to what we can see on the be.dice.com website will show up for uk.dice.com and de.dice.com. Despite this news, the information concerning their close is not readily available on the job boards themselves. Activity from Germany and the UK has dropped greatly over the last month (down by 30.93% for Germany, and 8.7% for the UK) though, proving that some are choosing to leave before the big finale.
We do have some good news for our recruiters on the European Dice websites: those with adverts that run past the 31st of August will be credited upon review. So, there's no need to worry if you recently posted on Dice UK or Germany and didn't know they were closing.
Soon, Dice will be no more than a faint memory for European tech jobseekers. As for Dice US, it isn't likely to disappear. Even if Dice follows in Monster's or CareerBuilder's footsteps by getting sold to the highest bidder, it will just be a new chapter in the history of Dice.
To read more about Dice.com, please visit our JobBoard Finder review. If there are any article topics you would like us to address, please leave your suggestions in the comments below!
Author:
Ali Neill
As the job board tester and blog editor for the Jobboard Finder, Ali works on job boards from all around the world and keeps a close eye on the recruitment trends thanks to a number of sources, including the website's social media pages.
Article Review
Reviewer
Review Date
Reviewed Item
Author Rating