Whether you're a job board, jobseeker or a recruiter, it's important to know what makes a job site great. Luckily, the Jobboard Finder has come up with a list of 10 ways to improve a job board. Jobseekers and recruiters can't actually see the back office features, like the updated CVs and clever algorithms, but that doesn't mean they won't be affected by them.
1. Efficient algorithms
If you own a job board, then you know what an algorithm is. For those that haven't heard the term before, an algorithm is a process or set of rules to be followed, especially by a computer. An algorithm is what sorts the job offers based on filters and keywords, for example. It also suggests job offers based on your past usage. Poor algorithms lead to irrelevant job offers popping up in searches and inaccurate recommendations for jobseekers. This can frustrate both jobseekers (who can't find what they want) and recruiters (who aren't attracting the right candidates) so it's important for job boards to continuously test and improve their algorithms. More and more, users expect recommendations and matching technology to guide their searches. Many sites are even investing in chatbots, which also depend on algorithms, to offer additional assistance. In 2019, if your job board doesn't have a chatbot, then you're behind the times.
2. Updated CVs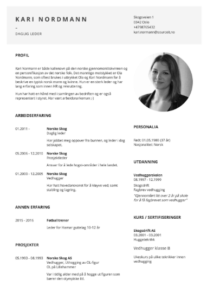 Many job boards offer CV database access (usually at a cost). If a recruiter pays for access to a database of potential candidates, it's always a scary purchase. They're basically buying something without seeing it. As a job board, transparency is the key. To create trust and to show honesty, job boards can either let recruiters browse the CV database beforehand with limited access (no contact details or only essential information from the CV, for example) or offer a free trial. One example of this can be found on JobTopGun. This allows recruiters to learn how to use the filters and other tools before buying contact details. Think about the last time you used new software. The first few hours, you're learning how it works without actually being benefiting from the service. It's the same for recruiters with a new CV database.
Obviously, if a job board opts for transparency, the CVs have to be updated and the information needs to be easy to find. In the past, we have discussed the importance of resume parsers and the CV database is exactly the kind of place where such a tool can come in handy.
3. Improved job offer visibility
With so many job offers out there, a large number of them are never even seen. Furthermore, a number of them are even real job offers, but rather an attempt to fill the talent pool for future recruitment needs. That's why companies, which are really struggling to recruit for a difficult position, often turn to niche job boards. With fewer job offers and a more specific audience, the chances of attracting interesting candidates are greater. That doesn't mean generalist job boards should be written off completely. Some of them are household names in their respective countries (like Pracuj in Poland and Seek in Australia). This is also an advantage when it comes to visibility. Unfortunately, some countries don't offer as many choices in the way of niche job sites, so you can only rely on the national ones. Either way, recruiters and jobseekers need to look out for good filters, which allow recruiters (and jobseekers) to be more specific.
4. Protection of personal data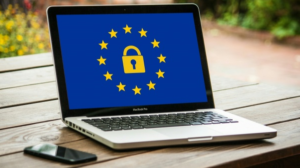 Last year, the General Data Protection Regulation revolutionized the way companies and job boards in the UK stored personal data. It also affected the transparency concerning storing, sharing and displaying such data. Job boards from countries, which do not target the UK aren't required to be as transparent, but they should be. Whether you're a job board, a recruiter or a jobseeker, data is the new oil and what happens to yours matters. Look out for information on the visibility of your personal information. Sometimes job boards offer different visibility options (think of CyberSecurity JobSite), or a clear section on the GDPR is in the footer (Simply Sales Jobs, for example). If all else fails, the FAQ and different legal sections can often be of some help. If you still don't know what the policy on protecting your personal data is, it might be best to think twice about using the job board.
In addition to protecting users from the reckless distribution of their personal information, visibility options can protect jobseekers from their current employers. Most visibility options allow jobseekers to show or hide their CVs to recruiters, but CyberSecurity JobSite also allows them to exclude specific recruiters from seeing their profile. The feature is surely much appreciated by jobseekers hoping to conduct a discrete job search.
Another security indication on a job board (or even on other websites) to look out for, is the https:// protection next to the URL. Even if some countries aren't particularly demanding when it comes to the https://, it's always better to use websites with the added security when possible.
5. Spamming and e-mail options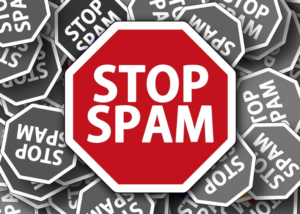 Don't you hate getting spam? So do jobseekers and recruiters. By now, most of us are used to receiving confirmation e-mails, promotional e-mails and newsletters whenever we sign up to a website, but most of those end up in our virtual trash cans after a while. When you consider that those e-mails have a cost and that they also reflect the job board as a company (and its approach to marketing), it's important to use them strategically. Much like the visibility options, job boards can offer users the opportunity to turn off some or all of the alerts and e-mails. Not only will it save the job board money, but users will be grateful. That way, job boards can focus on targeting interested users and only send out important e-mails (concerning job follow-ups or account settings) to users when necessary.
6. Regular communication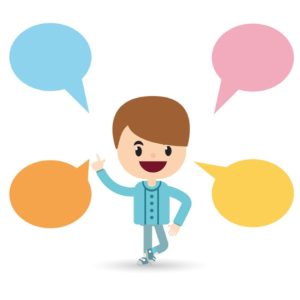 Even if jobseekers and recruiters classify many annoying e-mails as spam, they actually to expect to hear from the job board for important updates. No one likes to feel forgotten or ignored, and the recruitment process can create a cruel world of ghosting and silence, for recruiters and candidates alike.
As a job board, it's your job to do your best to ensure that doesn't happen. Automatic e-mails confirming that a recruiter has received an application keep candidates interested in the hiring process (SinoJobs, Vacature and CV-Library do it, to name a few). When the job has been filled, an automatic e-mail can also alert candidates, who were not chosen. In the past, I've even received a personalized e-mail from WayUp asking how my applications were going and if I got a specific job I'd applied to. It's definitely a nice touch!
Applying to a job offer and never receiving a response is disheartening. Even if job boards aren't to blame for recruiters' bad manners, they are at risk of being affected by them too.
7. Updated social media
More than ever, jobseekers and recruiters check social media to estimate the popularity and outreach of a company. In China, investing in social media is a priority for most companies in 2019. Job boards are no exception to the rule and, for that reason, it's essential to update social media regularly. If you're a job board, don't panic just yet. This doesn't mean you have to post on Facebook, Twitter, LinkedIn, Weibo, Xing, Instagram, VK, Ok.ru and all the other social networks out there. If you have many different sites to choose from, the best option is to test and analyze. You can use various software to determine your users' favourite social media or you can ask for feedback directly. Find out where your target audience is hiding and focus on the appropriate outlets. To avoid any confusion, it's probably best to remove quick links to any social media you don't use and/or don't even have.
8. Design your filters strategically
We've said it before, and we'll say it again, filters are the backbone of a job board. Having written about filters in the past, I won't go into as much detail here. What you need to remember is that a certain number of filters should appear on all job boards. To ensure your filters are specific to your site, carefully define your target audience (which includes both recruiters and jobseekers). That way, you can provide the information they want and help them refine their searches accordingly.
9. Offer different packages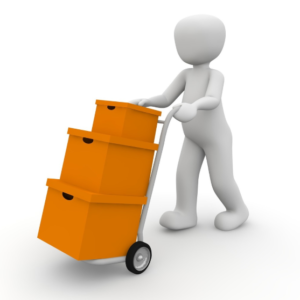 Transparency and customization have taken over the industry. Jobseekers and recruiters are asking for accessible information, straightforward account set ups and customized options for their packages. As a rule, recruiters browse different job boards before selecting one and it can be exhausting to look for the prices or to contact different account managers just to compare the media. Trust me, I'm speaking from experience. Be open about your prices and show a clear breakdown of the cost, which will let recruiters decide how much they want to spend on the advert. They will thank you later. If you need some examples of what the packages could look like, check out Indeed and Vacature, just to name a few.
As for jobseekers, job boards can also offer customized services for them. In India, Naukri lets jobseekers purchase different packages and add-ons to boost their visibility. In the gig economy, personal branding and promotional services for jobseekers will surely grow.
10. Review everything you publish
Finally, this last key point is really for job boards. It's important to know what is being published on your website. Whether you're featuring companies and job offers or accepting guest posts from contributors, review everything. If there are mistakes or inaccurate information, it can be damaging for a job board's reputation and you can even be held accountable depending on the gravity of the misinformation.
Speaking of reviews, more and more job boards are allowing users to provide feedback on the website as well as on company pages. We spoke about transparency earlier and this is another example of how a job board can show its willingness to be transparent with jobseekers and recruiters. You might even have users suggesting interesting ideas for your site, informing you when a link is malfunctioning or a job has been filled. Everybody wins.
---
A lot of food for thought there! Does your job board do all of this? If we missed something, let us know!
If you have any suggestions for our blog, we would LOVE to hear them. Feel free to leave us a comment below.
Author:
Ali Neill
As the job board tester and blog editor for the Jobboard Finder, Ali works on job boards from all around the world and keeps a close eye on the recruitment trends thanks to a number of sources, including the website's social media pages.