Across the world, there are millions of job offers up for grabs. Most of the big national job boards have tens of thousands on their websites at any given time. To save time during the job search process and for a more personalized list of offers, we have filters. It's more than just putting the job offers in a number of categories, filters can make or break a job board. That's why we decided to take a closer look at how job boards, recruiters and jobseekers can optimize their searches with filters. Today, we're focusing on job boards, and there will be another article for jobseekers and recruiters.
Popular filters
It's safe to say that most job boards have some kind of filtering system. There are job boards with the mere basics of the filter options and that only allow you to choose keywords and a location (the search engine). Then, there are others with as many as ten different filters! Here is a list of some of the most popular ones:
Education
Experience
Industry/sector
Job title
Location
Publication date
Salary
Type of contract/ hours
Then, there are the filters we see less frequently, such as:
Age
Country and city
Disability friendly
Employer or recruiter 
Gender 
Language skills
Nationality 
Offers with phone numbers
Offers with photos
Special skills
Visa requirements
Depending on your country, some of those are practically illegal on a job board because it is prohibited to discriminate based on age, gender or nationality. However, in the Middle East, in India and even in some Latin American countries, the same laws do not apply. Filters can be used in a number of ways and it is in a job board's best interest to utilize them, explain them and feature them.
Define your job board
When selecting filters, it's important to know what service you are offering and to whom. Your two customers are jobseekers and recruiters/companies. The first customer comes to your job board to find something and the other comes for better visibility. This means you want to create a job board that gets to know the jobseeker in order to offer a relevant list of job opportunities. To do that, you also need to know your product, i.e. the job offers on your website.
So where do you start? Well, it might seem more logical to start with the job offers (because they will describe their opportunities by including requirements and essential information). However, depending on your job board, you aren't targeting the same audience. If you are a national employment site in Colombia, you aren't going to offer the same filters as a medical job site in Sweden.
Before actually choosing your filters, define your job board: the country, the age group, the nationalities, the gender, etc. Once you know who you want to use your site, it's time to do some digging on the labour market.
Ask questions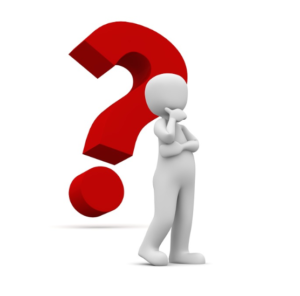 A niche or specialist job board for domestic chores will target a different audience to an IT job board, and will have to ask different questions: Does a babysitter need a certificate? Is the salary or the type of contract a priority for a cleaner? Are some jobseekers just looking for outside domestic chores? What is the most efficient way for jobseekers and recruiters to communicate?
A website that can help brainstorm for useful questions is www.answerthepublic.com, which uses Google and Bing to create an extensive list of questions on a particular topic.
This is one aspect of the job board industry that smaller job boards can utilise, and that aggregators can't adapt to their design as easily. The Buscojobs aggregator, for example, is present in practically all the Latin American countries. However, the employment laws vary from one country to another, and some of their filters are useless (like the gender filter for Colombia). This is why research is vital to optimize your job board filters. Our "How to Recruit" articles can clear up some of the issues concerning priorities and requirements in different countries.
Design the application process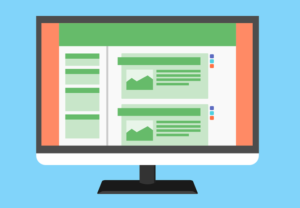 The job board design will also impact how the filters are used. Consider the following design issues:
Are the filters extra criteria for the advanced search, or are they next to the job offers?
Should the number of job offers per category be included, or kept secret?
Do jobseekers want to filter their search from the homepage or once in the job listing?
Should a keyword be required?
Some of the leading job boards, like Indeed and Monster, require a keyword. However, more and more, jobseekers are finding new motivations for a career change and job boards are being used in a number of ways. Some of them are looking to travel (so the location is a priority), others want to change career paths completely and some of us are just plain curious. Your design will affect who uses your employment site.
Additionally, the application process is different for every job board and sometimes, for every job offer. If some job applications include a test or if they don't require a CV, the criteria can become a filter. If some recruiters provide a phone number, or if some companies recruit often on your job board, that can also be included in the list of filters. Rabota.ru has a "phone number" filter, for example.
Keep it simple
It's easy to get carried away with filters and defining all kinds of specific information to compare job offers. If you do decide to include many filters next to your job listing, it's best to compress some of the filters so that candidates can choose which ones they consider relevant.
Another issue most of us have probably experienced has to do with clarity. If your job board offers a number of sectors or industries for the job offers, it's important to have clear category names. The tricky part is choosing categories that are both broad (for recruiters) and specific (for jobseekers). If all the recruiters and companies using your job board are classifying their job opportunities as "other", then you need to define new categories. Some job boards, like the Jobbsafari ones, let users choose a category, and then they offer a more specific category. Once again, niche job boards have an advantage here because they can make their categories particularly specific because the entire job site is already focused on one sector or audience.
Obviously, job boards aren't the only ones to blame for poorly classified job offers. Sometimes recruiters aren't sure what they're looking for or what the sectors refer to. One solution to this kind of problem can be found on websites like the NetJobs specialized job boards (Sweden) or on JobInTree (France). They offer a wide range of profession definitions to help both recruiters and jobseekers understand the industries.
Do you see why filters are the backbone of your job board now? We hope our article has been helpful. Stay tuned for our second part on job board filters. Next time, we'll be looking at how recruiters and jobseekers can use filters to optimize their search.
Author:
Ali Neill
As the job board tester and blog editor for the Jobboard Finder, Ali works on job boards from all around the world and keeps a close eye on the recruitment trends thanks to a number of sources, including the website's social media pages.