Merriam Webster dictionary defines communication as, "a process by which information is exchanged between individuals through a common system of symbols, signs, or behaviour". We communicate in so many different ways, sometimes without even realizing it and therein lies the problem. Some of the nonverbal communication can lead to misunderstandings or create a bad impression during the recruitment process. Recruiters must learn to communicate effectively on behalf of themselves, candidates and recruiting companies.
Use your words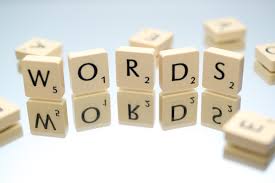 Verbal communication is any kind of exchange using words. It's the most obvious and direct type of communication. Over the phone, this type of exchange makes it possible to learn about candidates without being influenced by their physical appearance or their behaviour. Verbal communication is practically always the first type of interaction recruiters have with candidates (but in a written form) and is the most efficient way to learn a great deal about the potential hires. When communicating what the company can offer, clarity is essential. This includes your choice of words, your diction, the speed and tone of your voice (when it is oral). If you are addressing a younger candidate, who is applying for a role in start-up, your tone should be enthusiastic and your word choice should be both accessible and relatable. For a senior role in family business, recruiters should emphasise the stability and slow down the speech rate.
Here are two ways to approach the interview strategically with verbal communication, either over the phone or in person:
– Through a crucial conversation. This type of communication highlights high-stakes and responsibilities. If you meet a candidate, who doesn't seem to understand the importance of the job role or who seems inexperienced, a crucial conversation could allow you to test their reaction. Depending on how they respond, you'll know whether the candidate  can move onto the next step of the recruitment process.
–  Through Storytelling. Telling stories is one of mankind's the oldest traditions. However, it has only existed in marketing (and then recruiting) for a few years. It helps capture the attention of your listener and can even create empathy, engagement as well as promote loyalty. If you're recruiting for a company, which has a great backstory, then you should definitely give storytelling a go. Storytelling doesn't have to be just historytelling; try to be creative! However, recruiters should avoid improving on the spot. If you're going to tell a good story, preparation and solid facts about how a company became what it is are what your candidate will want to know. You can also use storytelling to paint a picture of what the candidate can expect when working within the company. If they can visualize it, they will have a better idea of whether or not they are the right fit for the job. Recruiters can even find courses in storytelling.
Say it out loud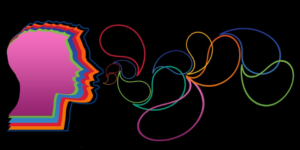 Similar to verbal communication and sometimes used interchangeably, oral communication involves spoken words. The communication can be done through videoconferences, meetings, over the telephone or other channels. When addressing candidates orally, you want to be both listening and talking. Listening is actually a huge part of oral communication. Adapt your discourse to the candidate based on how they speak and what they have to say to you. Depending on whether you are looking for a candidate to fit a very specific role, or whether you can adapt the role to the candidate, you will either convey what you expect from the candidate, or imitate their way of expression.
In a face-to-face interview, body language helps recruiters understand candidates and it can be used to influence candidates both positively and negatively.
In meetings, which you are more likely going to have with the hiring companies, recruiters need to be actively listening to what the company expects from the recruitment process.
Or write it down
In 2019, there is more written communication than ever. Thanks to technology, people communicate more and more via e-mail, messenger and other chat outlets, like Skype. Furthermore, data from Eurostat shows that the price of communication has dropped by 10% over the last ten years, so it's no wonder people are communicating through different channels.
Documents, letters, text and anything else, which is written down can be included in the list of written communication. To ensure privacy and to avoid disturbing colleagues, written communication has become even prevalent with the rise of the open space office. However, it is important to remember that most things, which are in writing, can be retrieved and are therefore, more legally binding than oral communication.
One example of this would be the contract. The information in a contract must be accurate. The same goes for the written job offer. When you present the company orally, it's okay to get the key figures wrong or to embellish a little, but the job offers should be factual and recruiters should check all information. Furthermore, recruiters must be careful not to express prejudice, which is why rewriting tools and non-biased AI technology are sweeping the recruitment industry.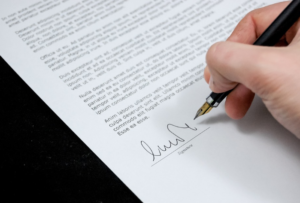 Even if accuracy is the priority, e-mails and online job offers are often the first contact a recruiter has with candidates, so the tone remains very important here too. You want your style to reflect the company brand. If you aren't sure how to write convincingly about the business, ask for help from the staff.
Another thing to remember about written communication is that, unlike oral and verbal communication, it takes up a lot of room. That's why your word choice is essential. E-mails need to be relatively short, preserving only the necessary information. Negotiations are verbal, written communication should be used to hang onto the conclusions and final verdict.
Sometimes focus on the nonverbal language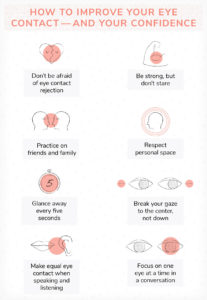 This one is the opposite of verbal communication, which means you are not using words to communicate. Ideally, nonverbal communication reinforces what you are consciously saying, but that isn't always the case. Be it small gestures or evasive eye contact, body language can definitely lead to mixed messages when it comes to verbal and nonverbal communication. For credibility, recruiters need to work on their body language and strive to convey the same message in those forms of communication.
Body language isn't the only type of nonverbal messages. Long pauses can also be used during an interview for various reasons, to show concern or to throw someone off. Different noises, to show you agree or disagree – when listening to a candidate – or laughter also fall under the category of nonverbal language. Once again, it's important to control your own nonverbal language and to notice how the candidate expresses thoughts without words too.
Speak to the eyes
Any expression of thoughts through visual aids fall into the category of visual communication. This includes illustrations, pictures, typography, colors and other elements. It's usually there to clarify some type of the written communication, but sometimes it can replace it completely, like in the case of different graphs and charts, in which case oral explanations can follow.
Visual aids are most effective when they can contribute to clarifying the message, so it depends on you to estimate whether they are necessary or not. Infographics and colored charts are always helpful when it comes to painting a picture of what it's like to work in a company. Think of the storytelling and how these two types of communication can convince someone to work for a specific company. Furthermore, in the job offer posted online, recruiters can send a clearer message about the company values, the number of employees or the offered benefits.
Never underestimate the power of visual communication: a picture is worth a thousand words.
Improving communication in recruitment is all about understanding the different types of communication and how to use them to your advantage. When dealing with people all day long, be they hiring companies or candidates, your most important skill is your communication.
Author:
Ali Neill
As the job board tester and blog editor for the Jobboard Finder, Ali works on job boards from all around the world and keeps a close eye on the recruitment trends thanks to a number of sources, including the website's social media pages.
Article Review
Reviewer
Review Date
Reviewed Item
Author Rating