With the use of social media growing at a fast rate and slowly finding its way into the recruiment world, many believe job boards will soon become obsolete. However, many forget job boards offer recruiters incredibily useful, valuable and unique tools and opportunities.  If you're wondering "Why use job boards to recruit?", this is the article for you. Read on to find out more!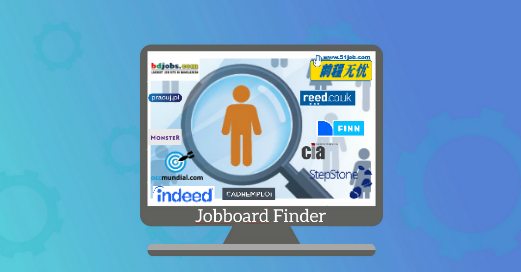 Jobboard Finder has made a list of the advantages of using online job platforms in order to recruit and find the best talent.
Most job boards have a recruiters section with company profiles. These represent a great branding opportunity for all types of organisations as they can present themselves, their values, mission and objectives. You can display your company logo, explain why you're hiring,  your industry and your history. You can also add custom links to promote your brand and redirect candidates to your website and social media profiles. Some platforms even have reviews from past employees!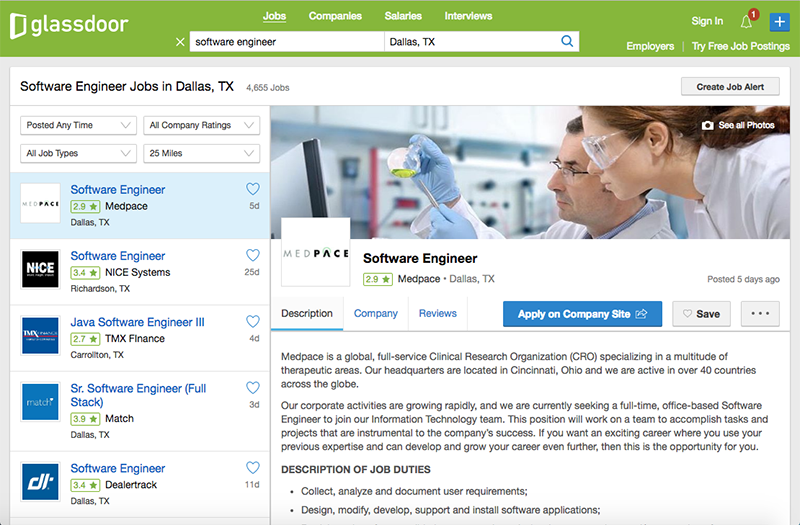 Such descriptions give candidates a great insight and valuable information about companies. Reading them helps them save time doing research, makes them feel more prepared and are consequently, more comfortable sending their applications.
It's a win-win situation for companies and candidates!
Posting adverts on job boards is a much more cost-effective solution than working with expensive recruitment agencies. You will have to pay HR professionals a percentage of your candidate's salary, whereas the price for posting on a job board won't ever come close to this.
On the other hand, recruiting abroad is even more challenging and there is the added stress of not speaking the local language (an consequently, not receiving local prices), not knowing the culture nor employment trends.
Some job boards have an English version for international recruiters, however this is not always the case. For this reason, Jobboard Finder can help you find the best job boards abroad and with the lowest prices in the market. We help our clients by finding the most suitable job board for their recruitment needs.
Variety and better quality of candidates
The use of social media only enables you to approach a small sample of the population. While with job boards you are reaching a wider and more diverse audience. If, for example, you're looking to cover a specialised position. Social media doesn't offer the possibility to single-out candidates. Whereas with niche job boards, you can directly access people skilled in your chosen field. Consequently, the number as well as the quality of applications you receive, will be more likely to match your expectations.
A recent study from Linkedin showed how job boards are the first thing 60% of people check to look for jobs.
Maybe you are not a well-known company or you career site doesn't receive a lot of traffic. You might not even have a website or a careers site. A job offer posted on a job board is seen by thousands of people within minutes of its publication.
For this reason, job boards are a great tool to launch your vacancies. These platforms invest a lot of work and money in their systems. They are designed to ensure visibility and receive a lot of traffic. You should take advantage of this as they guarantee a level of coverage you might not be able to accomplish yourself.
Save time and optimise your recruitment campaigns
Time is very valuable and job boards know that. Thanks to the options offered by job boards,  the recruitment process is made easier and faster. Specialised job boards offer immediate access to candidates qualified in your chosen field. This saves employers time spent flicking through unsuitable CVs and applications
Furthermore, there are different possibilities for receiving and managing applications. Some of these include: integration with your ATS (Application Tracking System), posting your advert on other job boards or agregators and receving applications by email.
Top 10 most visited job boards on Jobboard Finder this month
For both employers and job seekers, Jobboard Finder is the first decision-making tool for recruitment campaigns and job searches. By gathering tools and services that recruiters can use to search and compare employment websites from all over the world to find the best job search sites, it really is the best solution for recruitment needs. Today recruiters can also purchase job advertisements for the media they have selected and manage their postings directly from our unique platform. Then they can rate and review the job boards they have used in the past for our community of professionals to see.
We hope you have found this article "Why use job boards to recruit" useful! Please let us know if you'd like us to cover any specific topics in the Jobboard Finder blog
Why use job boards to recruit