Today on the JobboardFinder blog, we are back with one of our most popular "Top Job Boards" articles. This time, we take a closer look at Bangladesh! Read on to find out more!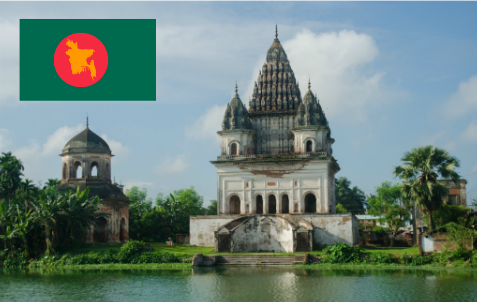 BDjobs.com
Bdjobs.com is the leading job board in Bangladesh. It is the 13th most visited website in the country and counts an estimated 2 million monthly visits. It currently offers access to more than 3000 job opportunities in Bangladesh.
Some advanced filters include age range, job level and newspaper job adverts. The total number of live jobs, companies recruiting and new jobs are displayed below the search tool, contributing very positively to the user's experience.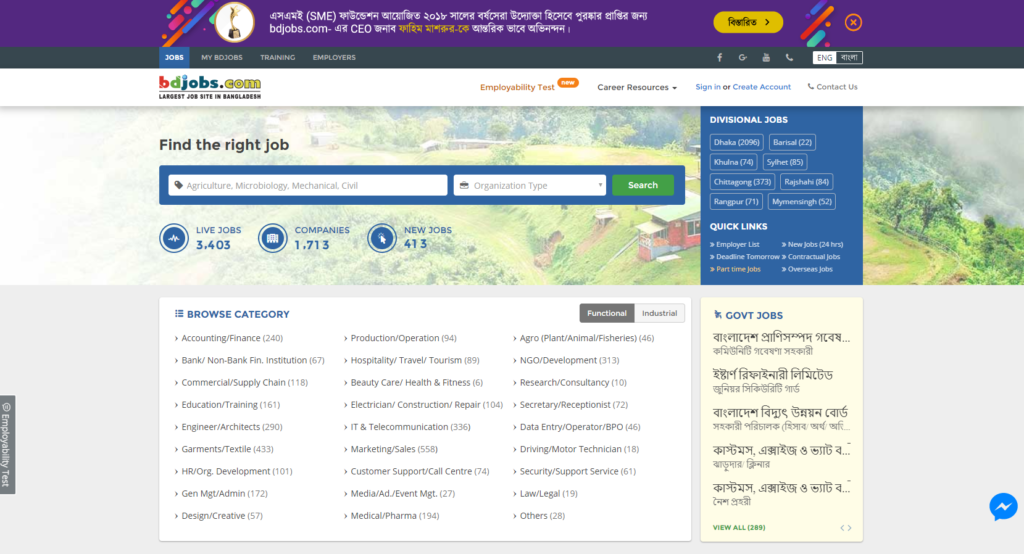 Bdjobs has recently partenered up with Amcat to offer users the possibility of receiving an employability certificate. This new development aims to help candidates strenghten their candidacy and stand out in the sea of applicants. In just a few clicks on the site, one can book a date to take the employability test. It costs less than 10 euros and you can pay for it at the test center. Jobseekers will then obtain an extensive report of their strengths and weaknesses.
This job board is very user-friendly and straightforward. It has very helpful features and direct links to help narrow down searches. The website is in Bengali but it is also accessible to international recruiters and jobseekers as there is an English version too.
UniJobs Bangladesh
This platform is perfect for recruiters looking to hire undergraduates or recent postgraduates. The entire job board is in English.
Jobseekers have a wide range of filters to choose for. Some of them include: location, salary, years of experience, sector, company and entry level jobs. Most of the job offers are for positions in Marketing/Sales, Textile/Fashion, IT&Telecommunication, the Government of Bangladesh and Administration.
Companies can create a profile with a description of their culture, their goals and values. There is also a CV database to help recruiters find the best talent in Bangladesh.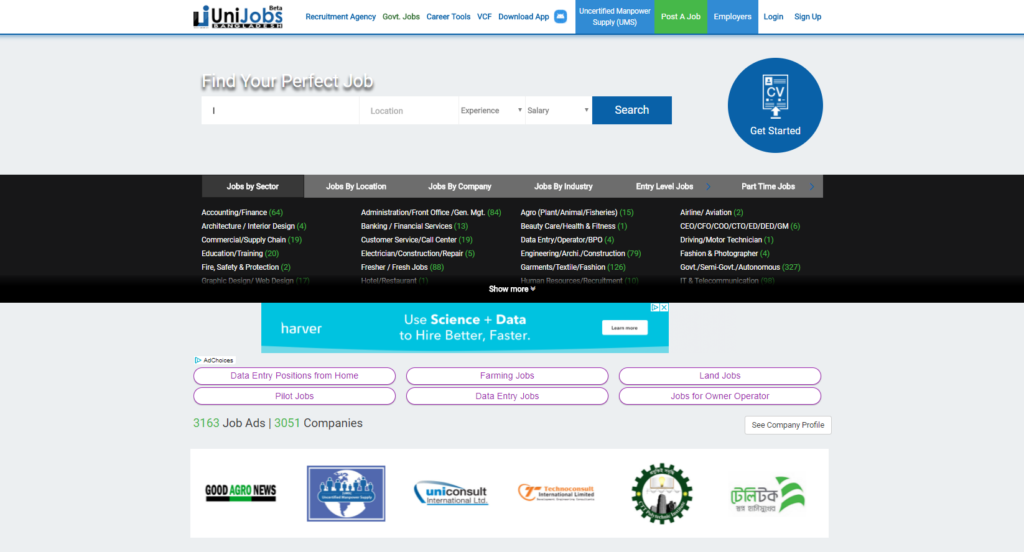 UniJobs Bangladesh recently launched a mobile Application and a unique service called Uncertified Manpower Supply (UMS). Recruiters looking to hire non-qualified personnel have free access to candidate names, photos, wages, phone number, location and profession (brick layer, driver, painter, etc.).
This is also one of the best job boards in Bangladesh. It is great for recruiters looking for doctors, teachers, lecturers, engineers, architects and accountants. Looking for jobs is straightforward as the search results only show key information. The company logo, the salary, the date of publication, the application deadline and a brief job description.
Candidates can take advantage of the blog section as it provides useful interview tips and career articles. In addition, Chakri organises monthly workshops (for example, the Business Analytics using Excel workshop) to help employees learn and develop new skills.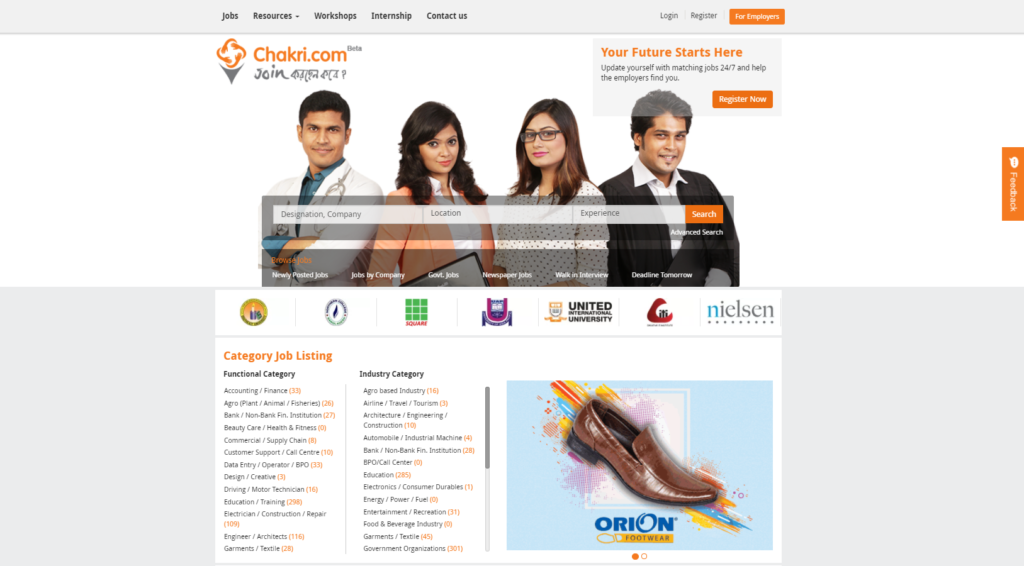 Another popular site is Bikroy but Europeans will be disappointed to find they cannot access the site from overseas. For that reason, we can't offer much insight into how the job board works. You can, however, access the Facebook page.
For both employers and jobseekers, Jobboard Finder is the first decision-making tool for recruitment campaigns and job searches. By gathering tools and services that recruiters can use to search and compare employment websites from all over the world to find the best job search sites, it really is the best solution for recruitment needs. Today recruiters can also purchase job advertisements for the media they have selected and manage their postings directly from our unique platform. Then they can rate and review the job boards they have used in the past for our community of professionals to see.
What are you waiting for? Tell us your needs and contact us by emailing us (contact@jobboardfinder.com) or visit our website!
We hope you have found this article "Best job boards in Bangladesh" useful, don't forget to subscribe to our newsletter. If you'd like us to cover any specific topics in the Jobboard Finder blog, please let us know!