We previously introduced to you what we consider to be the best language job boards and the best finance job boards. Today, we're releasing our list of the 5 best job boards worldwide.
What criteria do we apply to select the best job sites
As the world leading job board search engine we are aware how important is to find the best job boards and we trust our guide will help you to choose the right media for your recruiting campaign. We have chosen only the job boards that offer for recruiters a quick and easy way to showcase their specific job posting to the qualified candidates.
We have made sure they offer the best tools and advices for job seekers and workers looking to advance their career. We also checked if those job sites allow jobseekers to do a job listing search quickly and efficiently. Another important criteria for us was whether those job boards included free advice about job search basics like CV and cover letter writing. We think that the job sites we have selected are the most useful places to spend your time online.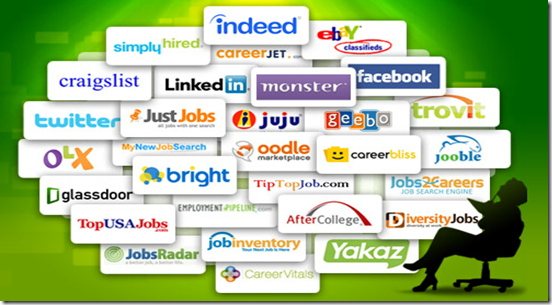 The job boards we selected
Below you can see our selection of the best job boards and a short description about each site.
1. Indeed
According to SimilarWeb Indeed.com is the most visited job site in the world. The reason for its success is that it is one of the most efficient sites for surveying job listing: it aggregates information from job boards, news sites and company listings.
Indeed has also many advanced search functions that make the website very user friendly. Companies with a high turnover are more likely to use Indeed as that job board offers great prices for employers.
Indeed also delivers the highest quantity of applicants, however those are not always quality candidates.
2. Monster
Monster is a job board that has been used by employers who are rather hiring for entry-level positions. Monster is very popular among the recruiters as the site lets them filter and manage applications.
In terms of quality, according to the recruiters the application they received from Monster deliver much better quality candidates than from Indeed.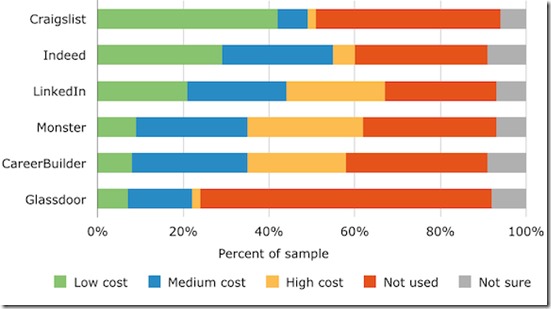 While Indeed and Monster both attracts teenagers, temporary job seekers, those with only high school education and those who are fresh out of college, Careerbuilder normally does not attract these types of candidates.
The job posting rates of CareerBuilder and the ones of Monster are rather a "high-cost" option.
Glassdoor is quickly rising in popularity as a recruiting site. Glassdoor enables employers to update their company info, see who is viewing their company profile and respond to reviews.
The site is also a great resource for the jobseekers, as Glassdoor allows users to see typical interview questions, salary information and many other useful tips for job-seekers to help them obtain job offers.
The site is best known for its inside look at thousands of employers from current and ex-employees. Glassdoor.com gets 45m visits monthly, 85% of them from the US.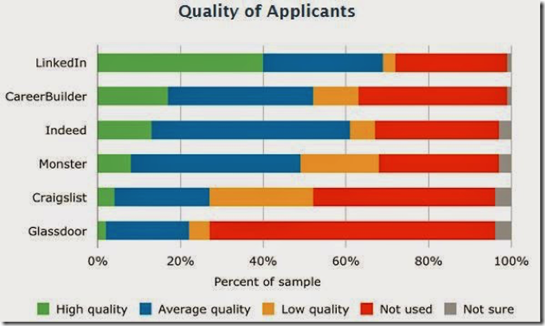 5. CareerJet
CareerJet is a job search engine with a worldwide presence. CareerJet is a job search engine that maps a huge selection of job offerings across the internet, including from job board listings and large specialist recruitment sites. The site is available in 28 languages
CareerJet is a job search engine with a worldwide presence. They're available in 28 languages and source 40m job ads from more than 70k websites around the world.
Our opinion in Jobboard Finder is that those websites are the best ones around. Of course every recruiter and every jobseeker has different set of priorities and needs, so our picks could be subject to debate. Please let us know your thoughts.