As we wave goodbye to 2018 and get ready for the New Year, we seem to forget about new jobs and new hires. On the one hand, we have the recruiters. As a rule, December is a much quieter month than the other eleven and recruiters usually use their time to prepare for the big month of recruitment: January.
On the other hand, we have the jobseekers. At any given time, there is a colourful mix of long-term jobseekers and new jobseekers (who have just finished university, quit their job or been fired). Much like recruiters, some of them let the holidays pass before looking for work, but there are also those who just can't wait that long.
We want to encourage recruiters and jobseekers to act today! Start applying to jobs and recruiting in December to get ahead of the competition. So, here are the reasons to recruit now instead of next year.
The Early bird gets the worm
One of the reasons there are fewer recruitment campaigns in December is because employers are very busy and assume there are fewer jobseekers around the holiday period. While candidates can be a little less responsible due to other obligations, many continue to take the job search just as seriously in December as they do in November or January. Furthermore, the labour market has a lot to offer in the way of candidates. Last year, 3.259 million workers voluntarily quit their jobs in December (in the US). That was almost a record for the 21st century, which hasn't seen that many people quit their job since January of 2001. This information comes from a survey by the United States Bureau of Labor Statistics: Job Openings and Labor Turnover Survey (JOLTS).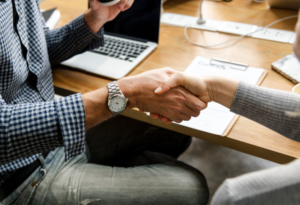 Whether recently unemployed people actively look for work or not, most will at least create an account on a governmental website for unemployment benefits. Others will also put their CV on a job board. As a recruiter, you can be in the running the have your pick of candidates by simply recruiting a few weeks before everyone else.
To target candidates who might have only registered for unemployment, check out the governmental job boards. In France, the locals use Pôle Emploi. In Denmark, it's JobNet. For more information on governmental job boards, check out the Jobboard Finder search engine and use the "specialist job board > government" filter.
Strike while the iron is hot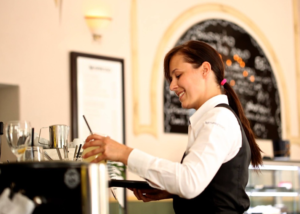 If you're looking to recruit graduates or students, December is a great time to start. At university, your year is broken down into semesters for most courses. This means that you have one timetable for the first half of the year, and a completely different one for the second half. For that reason, students can't always keep the same job from one semester to the next. They aren't about the let the holidays roll by without getting back out there. Even if the holidays and studying can eat up most of their time, you can be sure that student jobseekers are reactivating their profiles and looking for available jobs as early as November or December to prepare for the New Year.
Furthermore, many schools or universities require an internship to complete the course. Some internships are over the summer, other last much longer and there are of course those that start at the beginning of the year. The students that still haven't found the right internship will be looking out for offers from big companies on job boards designed specifically for students. In the US, for example, there is Internships. In Poland, students turn to Absolvent for interesting work experience opportunities. For more information, simply use the "specialist job board > students/graduates" filter on the Jobboard Finder.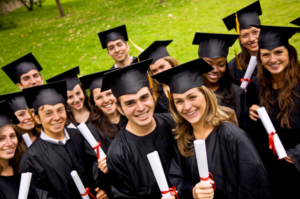 When you live in the Northern Hemisphere, it's easy to forget that the school and university year ends in November/December in the Southern Hemisphere. In countries like Australia, school students pass their end of year exams just last month! The same goes for university students (with the dates varying depending on the institution). For that reason, December is the perfect time to hire Millennials and new graduates from overseas. If you need more advice on recruiting millennials and graduates, we have plenty of other articles on those specific topics.
Don't put off until tomorrow what you can do today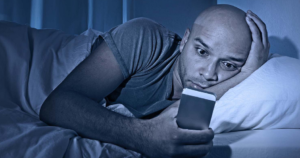 More and more, jobseekers are looking for the most convenient way to apply to job offers. The mobile app has made it possible to apply to offers from the comfort of one's bed, while waiting in a queue, discretely at one's desk or even in the restroom. The trend is not about to stop. In fact, apps are quickly becoming the most popular way to apply for work.
Over the Christmas period especially, candidates sharing a meal with family might be tempted to pull out their phone to check the job market. For this reason, we strongly recommend using job boards with an easy-to-use app version. Some job boards with an app include Totaljobs in the UK, SuperJob in Russia (which has some interesting features we discussed in an interview), Finn and Jobbsafari in Norway and Jobbsafari in Sweden. For more information on which job boards have apps, you can check out their profile on the Jobboard Finder (it's usually indicated in the "special features" part). Otherwise, you can contact our team, and they will be more than happy to help.
There is also a large range of job-matching apps, some of which were tested and reviewed by the Aktor Interactive staff in this article.

Furthermore, there are interesting deals out there that expire at the end of the year! For example, Aktor Interactive has a special promotional offer for recruiters looking to hire in Germany: – 40% on a standard advert on Jobware and – 40% on a standard advert on Monster.de. You better hurry though because the offer expires tomorrow afternoon!
For all of the French jobseekers out there, Cadremploi recently published an article on the companies still recruiting and what candidates they hope to attract.
So there you have it, all the reasons to recruit now and to keep recruiting until 2018 is up. Happy hunting!
---
We hope our article has encouraged you to keep recruiting over the holiday period. Any suggestions for our blog? Leave a comment below to let us know.
Author:
Ali Neill
As the job board tester and blog editor for the Jobboard Finder, Ali works on job boards from all around the world and keeps a close eye on the recruitment trends thanks to a number of sources, including the website's social media pages.
Article Review
Reviewer
Review Date
Reviewed Item
Author Rating