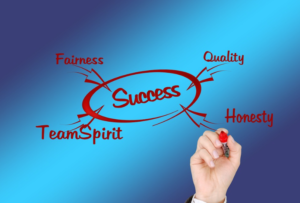 Every fresh graduate out there knows that finding a job is hard. The employment rates among new graduates proves it! The good news is that these numbers have been rising recently, although there is still a long way before every student is guaranteed a job. For now, fighting for a good position remains a huge challenge.  Your most important tool is a good resume because 75% of all candidates are rejected as a result of an inadequate resume. Most fresh graduates lack experience, so it is essential for them to make a good impression thanks to something else. What some don't realize is that recruiters are looking for specific skills. That's why we've come up with a list of the top 10 skills recruiters are looking for. That way, graduates can mention the ones they already have in their resumes, and start working on those they haven't mastered yet.
Before you can work on your skills, it is important to understand the difference between 'hard' and 'soft' skills. The 'hard' ones are the quantifiable skills, which are necessary for the position, whilst the 'soft' ones are personal characteristics that can make you a valuable component of the team.
10 Skills recruiters want to see on a graduate's resume
1.      The Ability to meet deadlines, even when working under pressure
The ability to work under pressure is an invaluable skill worthy of a mention in itself. Industries are becoming more and more competitive so the stakes are high. Employers want ambitious and motivated employees, who can handle the workload no matter what the circumstances. An ability to meet deadlines goes hand in hand with working under pressure. It all depends on the position. If it is a job, which involves lots of orders and deadlines, consider mentioning the two points separately.
2.      Leadership skills
Being a good leader isn't something you can quantify or adequately evaluate. For that reason, you might want to go into a bit more detail when listing 'leadership skills' on your resume. For example, you can write 'leadership skills' (which can include giving advice, assigning tasks to team members, etc.) and give specific examples of your experience in charge. Have you been the captain of a team? Maybe you led a group while at college. If so, mention it! Any extracurricular activities for which you have had to assume the role of leader should appear on your resume.
3.      Teamwork skills
The ability to be a good team player requires patience, emotional intelligence, and experience in working with small groups. If you were a good leader, then you probably have good teamwork skills. Even if you haven't worked in a team before, you can still include this skill on your resume. Any training in psychology, sociology or a course in human interaction could very well indicate that you would work great with others.
4.      Communication skills
We all have communication skills, right? Well, it's a bit more complicated than that. Communication skills are the ability to present information to different types of people and to adapt how you share your knowledge based on the audience. This particular set of skills will be helpful if you are applying for an administrative position, for example. Depending on the position, you might want to be more specific: 'ability to communicate with engineers and non-engineers'. Simply put, this is a professional way to say that you can 'translate' tech lingo for regular people (i.e. customers), without being put down or conveluded.
5.      Foreign languages
The more languages you speak, the better! Even if the position doesn't require any extra linguistic skills, most employers see a second language as proof of a broader culture and an open mind. Listing your language skills will look good on any resume. However, the professional thing to do is to include the level of achievement as well. For that, you can use the Common European Framework of Reference for Languages as your guide.
6.      Quick learning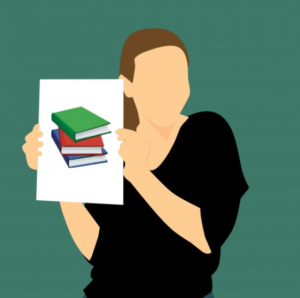 You might have heard about lifelong learning, especially since so many companies and online job sites are jumping on-board. Essentially, the idea is to continue learning and evolving with new technology and new methods. By letting your recruiter know you are a quick learner, you're implying that you are open to this new approach to work. You are also subtly letting the recruiter know you are adaptable. However, it is best not to mention this skill unless you can back it up with some real-life examples.
7.      Detail-oriented
If you were wondering how to let your recruiter know what a perfectionist you are without sounding boastful, we have just the right wording: detail-oriented. Remember that perfectionist are not always useful to a team so this skill should only be included on your CV if it is relevant to the position.
8.      The Ability to adapt to new situations fast
Much like the quickly learning, adaptability is a valuable skill. You can also mention that you are flexible and get on well with others. When you discuss your ability to adapt to new situations, have some very different examples to highlight during the interview. There's no need to over explain on your resume though.
9.      Being proficient with MS Office
If Microsoft Office is not your strong point just yet, join a class or spend a few days learning its various features. Nowadays, very few people get away with not working on a computer of sorts, so basic computer knowledge is necessary. Learn about relevant programs for the jobs, but branch out and discover other computer programs too. That way, you can show the recruiter that you know more than the other candidates do.
10.  Creativity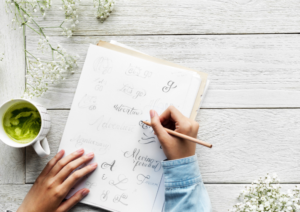 Even though creativity isn't exactly a skill, it should feature on your CV if you consider yourself artistic. It should be mentioned when applying for creative positions, but it can also show your employer than you could provide some innovative contributions in the future. If you have some examples or a portfolio of your work to prove your creativity, then you should definitely bring it to any future interviews.
Valuable skills to mention in a resume: final words
Having the skills that recruiters are looking for definitely gives you an advantage. However, you should still be careful when listing them on your resume. Do not go overboard mentioning everything that comes to mind. List skills that are relevant to the job offer and those that will help you succeed in the business.
Don't forget that the best way to impress is to offer some hard evidence to support your claims. Therefore, when you mention something like 'communication skills' be prepared to offer some proof. For instance, if applicable, mention how you once managed to complete a group project, especially if you had to work with very different people.
There are many mistakes you can make on a resume. That's why having an impressive list of skills isn't enough to guaranty success. It is important to spend time researching the position, designing your CV layout and choosing the right information to include.
---
We'd like to thank Jerry Anderson for this contribution. As an long-time writer at Bid4Papers.com, he has plenty of experience in looking for the best job. He now shares some of his experience and research to help graduates start their professional careers.
Author:
Ali Neill
As the job board tester and blog editor for the Jobboard Finder, Ali works on job boards from all around the world and keeps a close eye on the recruitment trends thanks to a number of sources, including the website's social media pages.