Are you wondering about the most popular job boards? Jobboard Finder allows both recruiters and candidates to browse through 944 job boards in more than 200 countries. Here are the top 5 most visited job boards this month. Read on to discover them!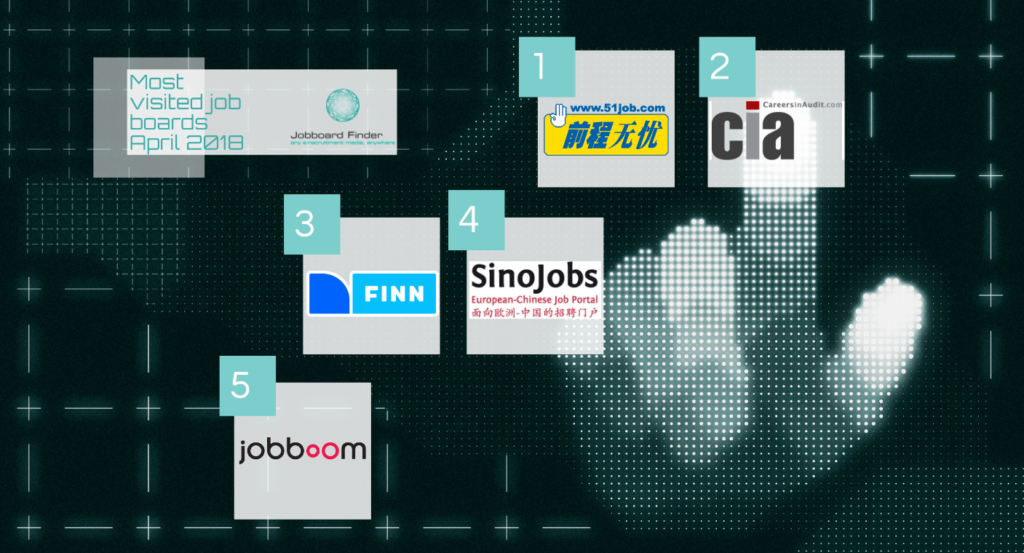 Top 5 most visited job boards this month
Jobboom has been the 5th most visited job board on Jobboard Finder this month. This Canadian platform is very modern, dynamic and extremely easy to use. There are thousands of job opportunities, mainly in Quebec but also in other cities. Offers are from a wide variety of sectors but mostly in Construction, Oil&Gas, Digital Technology, Media and Accounting&Finance.
Recruiters can choose from a long list of posting products and can also create company profiles. The blog section is filled with content and very helpful articles for both recruiters and candidates.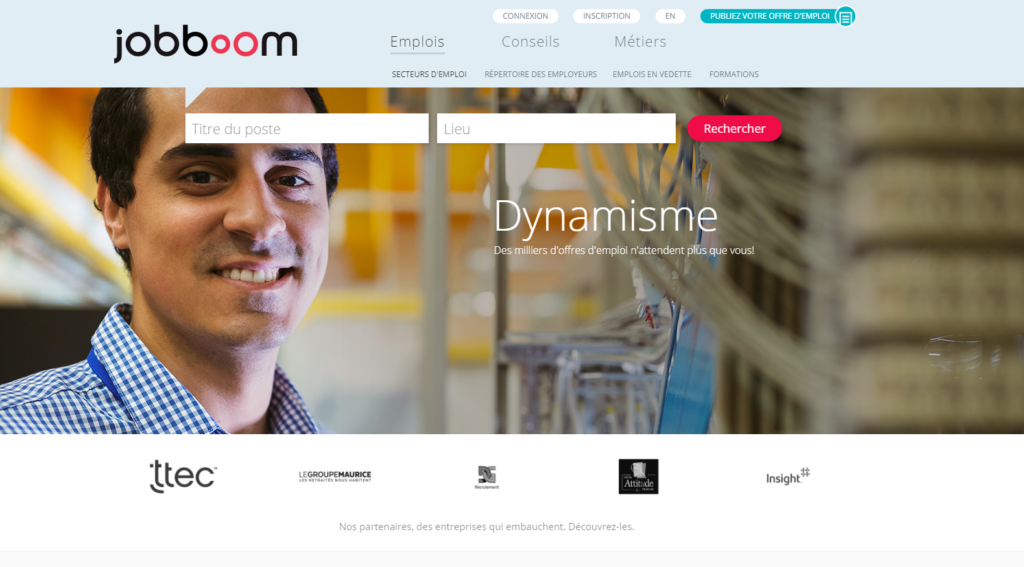 Job seekers can easily narrow down the search thanks to the filters and can select French or English speaking jobs. Each filter shows the exact number of offers available. Candidates can directly upload their CVs (without having to register beforehand) and just have to fill in some mandatory fields (name, email, work permit yes/no).
 Languages: French and English
SinoJobs is a niche job board specialised in the recruitment of professionals with Chinese and European competences. This job board connects European and Chinese companies and candidates with knowledge in given markets.
The job offers displayed are of very good quality and in a broad range of fields. There is a list of more than 1700 company profiles (Volkswagen, China Eastern Airlines, TIANMA, Electronic Arts Spain…) with direct access to their job offers. The application process is straightforward and very user-friendly.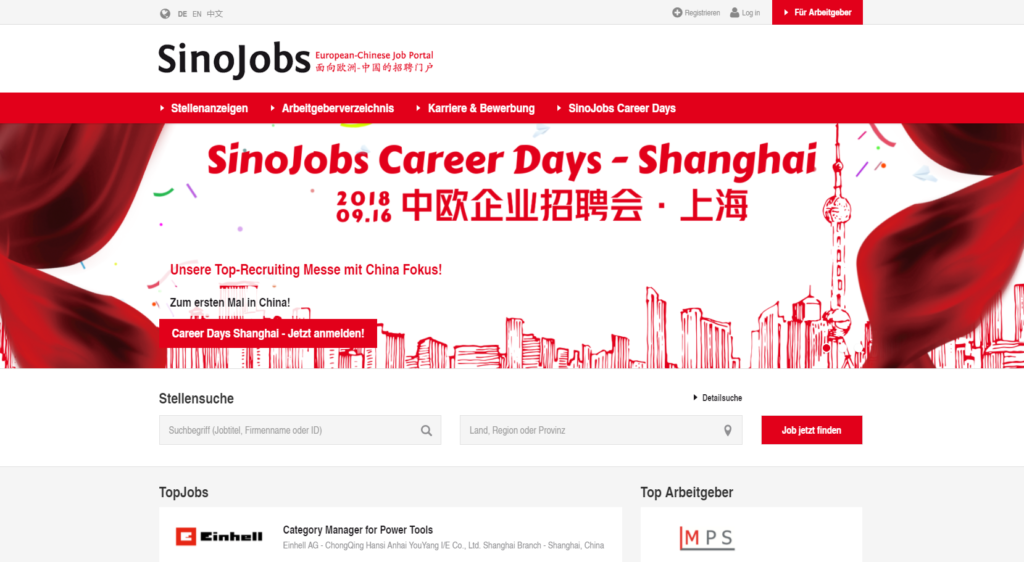 The SinoJobs Career Days will take place in Shangai (16 September), Dusseldorf (7 November) and Munich (9 November) this year. It is a career and recruiting fair with a focus on China. This event has been happening for 8 years now and it offers incredible networking and showcasing opportunities both for recruiters and candidates.
Languages: German, English and Chinese
Finn.no has come third this month. With more than 39 million visits every month, it is the 5th most visited website in Norway. It's a classifieds and community website. Nevertheless, because of its national coverage, it is still very popular among recruiters.
Recruiters can create company profiles with photos, videos, employer testimonies, and direct access to their job opportunities. Candidates can filter their search using a long list of filters but they will have to register on Finn.no to send their applications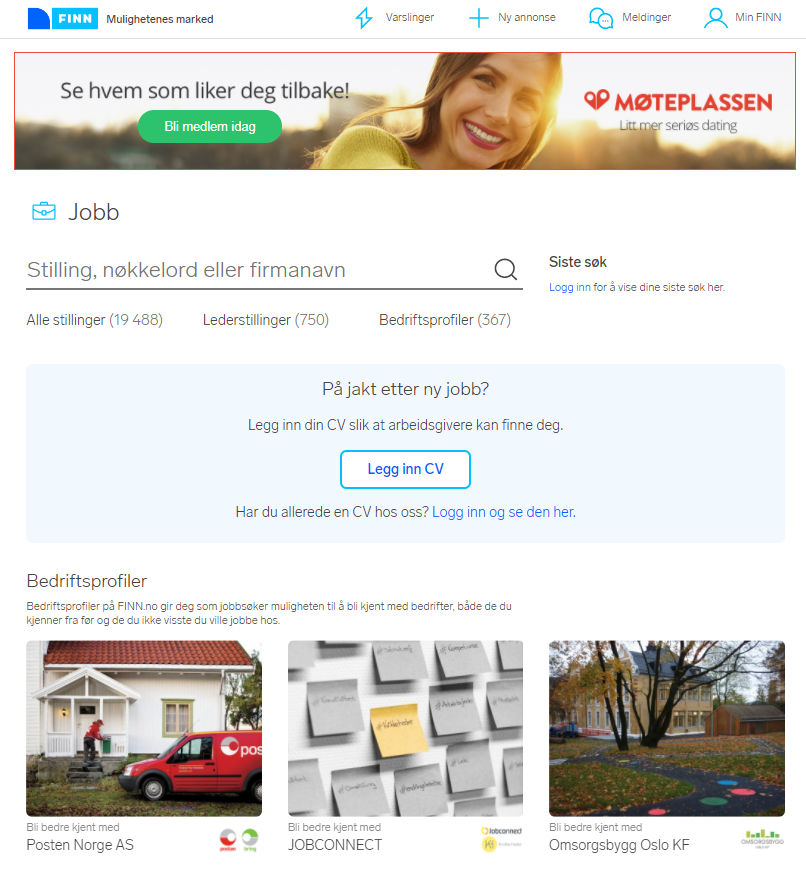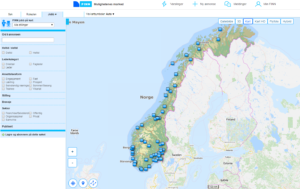 One very unique and practical tool for job seekers is a map of Norway with all the job offers available on the website.
The website is very modern and user-friendly. Users can adapt the layout of the search results page and the map according to their preferences.
Language: Norwegian
CareersinAudit.com is an award-winning job board with 12 years of experience in the recruitment of Audit, Risk and Compliance professionals in the UK and other countries. According to SimilarWeb, CareersInAudit has a very international audience. Most of the traffic comes from the UK but also from Germany, USA, Poland and Australia.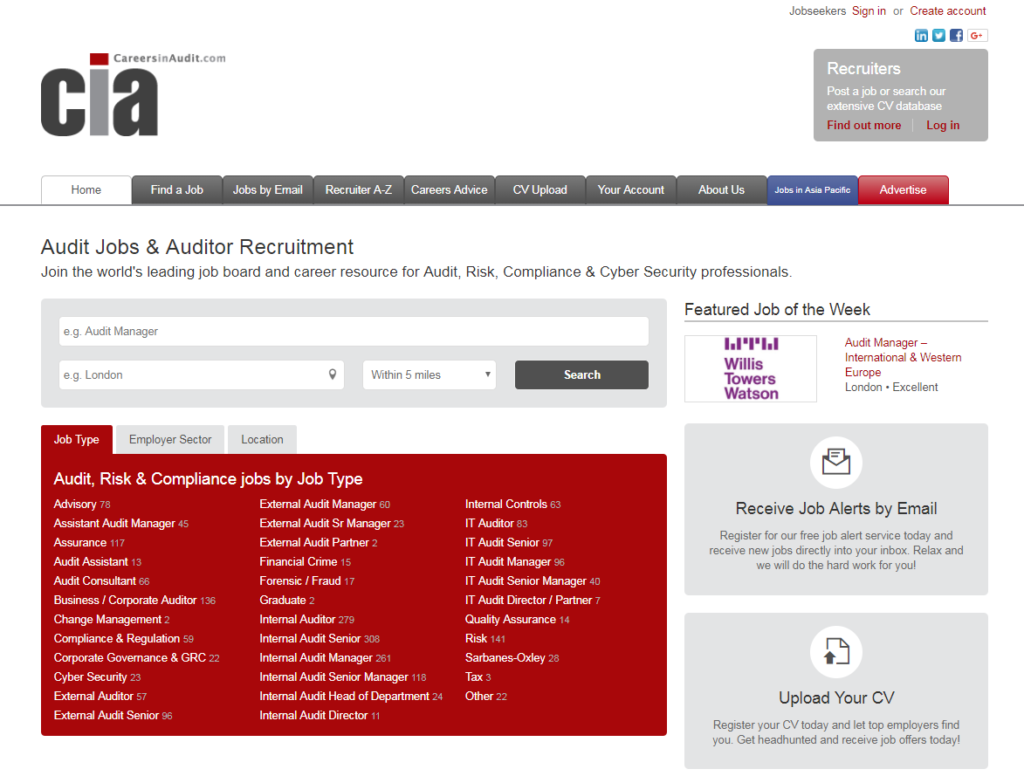 Looking for jobs is very straightforward thanks to the design of the website and the intuitive search tool. Users can find job opportunities in all levels of the industry and see the exact number of offers available for each filter. In the search results page, some jobs are highlighted at the top and show key information for job seekers.
Recruiters can access a database with 210,000 CVs from around the world and have several posting options.
The application process is candidate-friendly. Applicants only have to add their name, surname, email address, a message and directly upload their CV ( from their computer, Dropbox, OneDrive or GoogleDrive).
Language: English
1. 51job in China
For the second month in a row, 51job is the most searched and visited job board in Jobboard Finder. The website counts 36 million visits every month. There are millions of job offers advertised on this platform and in a broad range of fields. From Internet&E-Commerce, Real estate, Sales&Business and Finance. To Automobile, Engineering, and Developpers.
The design of the website is very colourful and attractive with banners and company logos constantly rotating. There is also a blog filled with very valuable content (advice, tips and articles) for job seekers.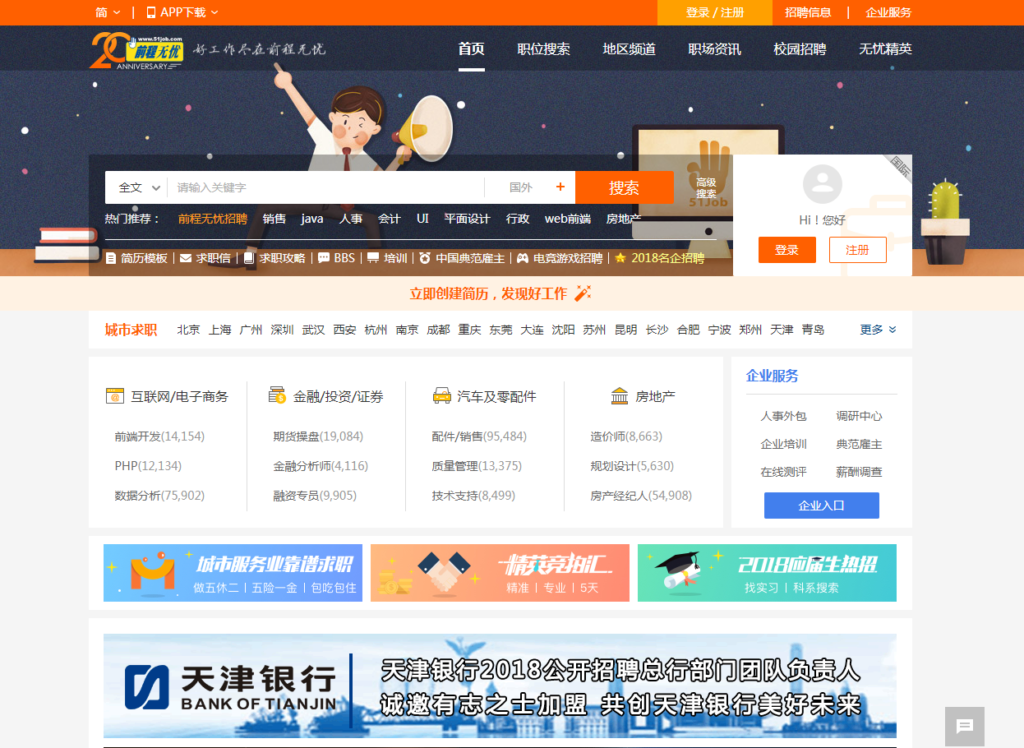 There are millions of job offers displayed on 51job but thanks to the list of filters, users can easily narrow down their search. Some of these include: salary range, start date, working hours, company name, location and abroad.
There is also a company service where employers can access BPO services, talent assessment tools as well as industry and salary research reports.
Registration on the website is free and candidates will have to login to their account to send their applications.
Languages: English & Chinese
For both employers and job seekers, Jobboard Finder is the first decision-making tool for recruitment campaigns and job searches. By gathering tools and services that recruiters can use to search and compare employment websites from all over the world to find the best job search sites, it really is the best solution for recruitment needs. Today recruiters can also purchase job advertisements for the media they have selected and manage their postings directly from our unique platform. Then they can rate and review the job boards they have used in the past for our community of professionals to see.
We hope you have found this article "Top 5 most visited job boards this month" useful! Please let us know if you'd like us to cover any specific topics in the Jobboard Finder blog
Top 5 most visited job boards this month