2 years after purchasing everjobs.com and work.com.mm, Rocket Internet has decided to officially close these job boards in Bangladesh and Myanmar. After years of leading the way in the South East recruitment market, everjobs.com and work.com.mm no longer exist. With this in mind, Jobboard Finder is here to show recruiters and job seekers alternative platforms. Read on!

What is Rocket Internet? What are the alternatives for finding job offers and recruiting in Bangladesh and in Myanmar?
Rocket Internet
Rocket Internet is a German company especialised in the investment and launching of international online businesses. Founded in 2007 by the Samwer brothers, this Berlin-based company is now valued at 3.8 billion Euros and has more than 20,000 employees.
Rocket Internet has invested in companies in over 100 countries and in a broad range of industries. From Fashion (Zalando), Beauty (Glossybox) and Homeware (WestWing and Home24). To Travel, Online Food and Groceries Delivery (HelloFresh) and General Merchandise.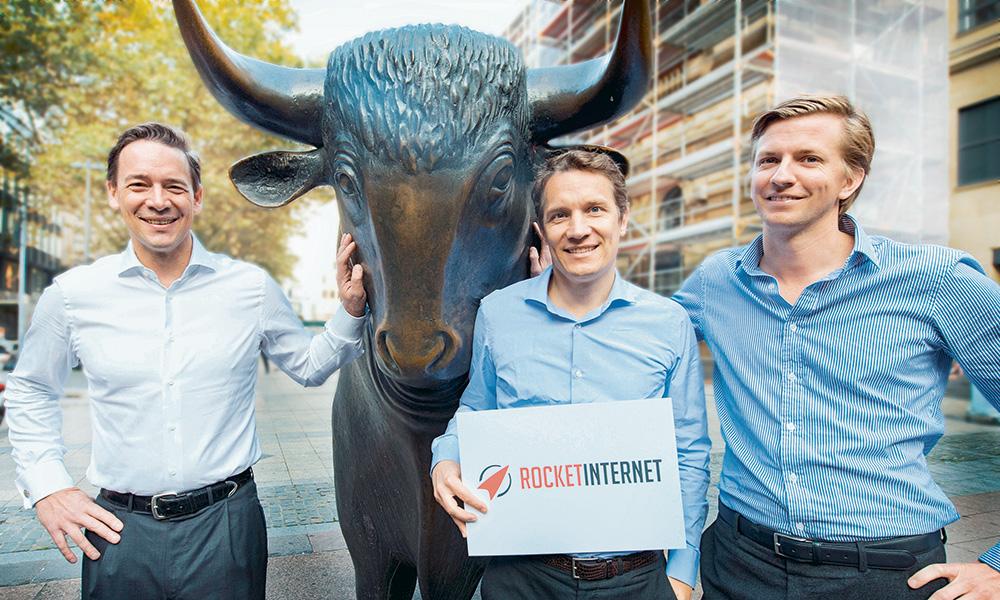 Rocket Internet's business model aims to transform young start-ups into multimillion business to then sell them at a profit. Even though the original idea was to create start-ups, this Berlin-based company is now known for being a "clone factory". Rocket Internet takes high profitable business ideas (mainly from the US), creates replicas and takes them to new and fast-growing markets. Their business model is very unique and provides start-ups with immediate  access to capital and operational and business insight.
They have invested and continue to invest in emerging countries in Africa (Jumia in Nigeria) and Asia (Foodpanda). There are no official reasons as to why Rocket Internet has decided to shut down both job boards in Bangladesh and Myanmar. However, the problem may be caused by a number of recent challenges. Some of these include failed investments, the departure of founding members and the loss of shareholders (last year, the Swedish investment company Kinnevik, sold half of its shares (6%)). Consequently, Rocket Internet's credibility has been affected and many investors question its business model.
Rocket Internet closes job boards in Bangladesh and Myanmar
So… What now? Where can recruiters find the best talent in Bangladesh and in Myanmar? What other alternatives are there in these countries? Jobboard Finder is here to help and provide solutions for your recruitment campaigns!
Myanmar
Myjobs.com is a generalist job board in Myanmar. Looking for jobs is very easy. The number of offers available in each sector and from each featured company is clearly displayed on the homepage.  It is great to find high quality professionals in Engineering and IT, Accounting & Finance, Sales, Business Development, Marketing and Media.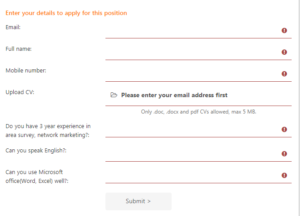 Sending applications is quick and straightforward. Candidates only have to fill in some compulsory fields, upload their CVs and answer 1/2 questions related to the job offer. This is very useful for recruiters as it helps them narrow down their search
Languages: Birman and English
JobNet.com.mm is another leading job board in Myanmar. 80% of the audience comes from Myanmar but it also receives traffic from Thailand and Singapore. Companies can create a detailed profile with photos, videos, statements from employees and direct access to their job offers.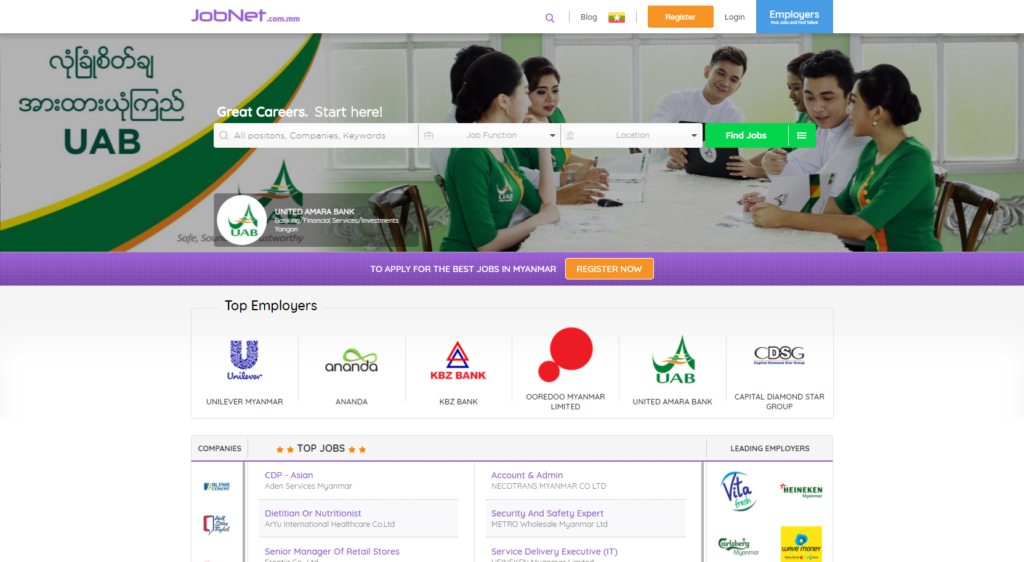 There is a "What we offer" section within job adverts where users can read about the benefits, highhlights and career opportunities the company offers. Candidates can send their applications through Linkedin/Facebook or their JobNet account details. Another option is by adding their name, surname, phone number and attach their CV.
Languages: Birman and English
This is a smaller job board in Myanmar but it is still very effective and features the highest number of job offers. The design of the website is very modern and has a wide range of filters to help users narrow down their job search. Some of these include: sector, city, expat jobs,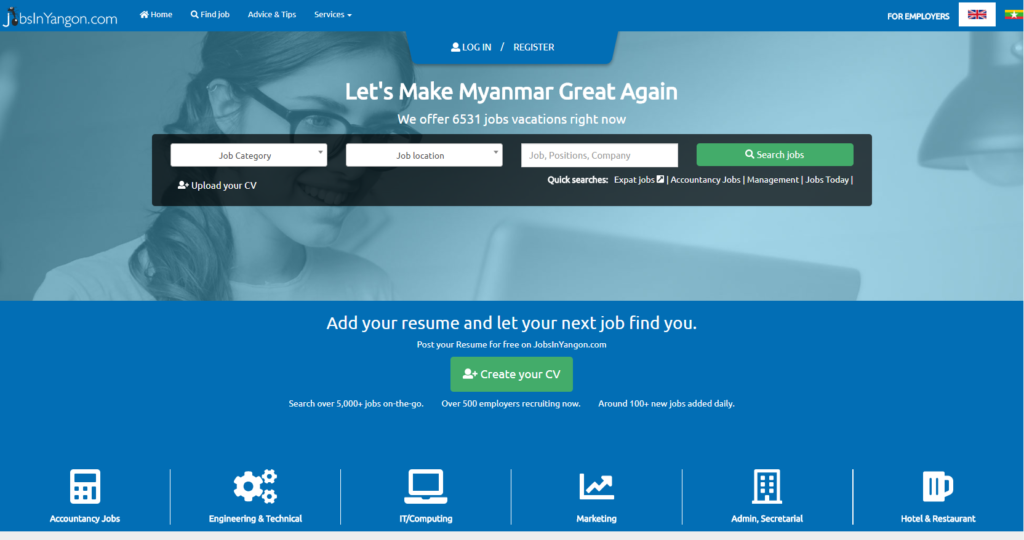 JobsInYangon also has a blog with articles on recruitment advice, tips for jobs and the latest news. Companies can also create a profile and access CVs. Candidates will have to open an account to send their applications.
Languages: Birman and English
Rocket Internet closes job boards in Bangladesh and Myanmar
Bangladesh
With the closure of everjobs.com, this leaves us with 3 generalist job boards:
For a detailed breakdown of these job boards, please check our blog post "Best job boards in Bangladesh"
For both employers and job seekers,  Jobboard Finder is the first decision-making tool for recruitment campaigns and job searches. By gathering tools and services that recruiters can use to search and compare employment websites from all over the world to find the best job search sites, it really is the best solution for recruitment needs.
Today recruiters can purchase job advertisements for the media they have selected and manage their postings directly from our unique platform. They can also rate and review the job boards they have used in the past for our community of professionals to see.
Rocket Internet closes job boards in Bangladesh and Myanmar
We hope you have found this article "Rocket Internet closes job boards in Bangladesh and Myanmar" useful, don't forget to subscribe to our newsletter. If you'd like us to cover any specific topics in the Jobboard Finder blog, please let us know!
Summary
Reviewer
Review Date
Reviewed Item
Author Rating