Most countries around the world have at least one classifieds website. Sometimes you even have many to choose from. When it comes to a job search, classifieds job boards usually display certain types of jobs: odd-jobs, babysitting, manual labour, tutoring, etc. In the rise of the gig economy, these sites have become increasingly popular among jobseekers looking for less traditional positions. Consequently, recruiters, as well as companies, are turning to classifieds websites to boost the visibility of their job offers. So we wanted to help all the recruiters and jobseekers out there, wherever they might be in Europe, in finding the best classifieds websites for jobs.
EBAY JOB BOARDS
(in alphabetical order)
2dehands
Among our big classifieds groups, we have eBay Classifieds, and it owns many sites, including 2dehands and 2ememain. These are the two largest classifieds websites in Belgium. The former is the French-language site, and the latter is for the Flemish part of the country (both referring to "second-hand" goods). The site has come a long way, and today has a clear interface for all users. The founder, Michiel van Deursen, also founded other companies, like TTY, a full service internet partner, and Fast Lane Ventures, an investment fund in Amsterdam. He sold the two job boards to eBay Classifieds in 2013. This helped develop the site because eBay already had a large outreach and continued to add to their group of classifieds site.
Countries: Belgium
Dba
As far as classified websites go, dba is one of the oldest. Dba, which stands for Den Blå Avis, started in the 1970s as a paper in which there was nothing but classified ads. As soon as 1995, dba created a website to reach a larger audience. In 2008, the dba group joined eBay Classifieds and it is now the number one classifieds job board in Denmark. Users have many filters to choose from when browsing the job offers. This particular site has also collaborated with other classifieds, like Bilbasen, but they do not have job ads.
Countries: Denmark
Gumtree
Gumtree is a household name is a number of countries, including the UK. The design varies from country to country but the ultimate goal remains the same: helping people find services and products. In fact, the site was created in 2000 by Simon Crookall and Michael Pennington, two men looking to make it easier for tourists and immigrants to find jobs and products. A popular choice for purchases as well as jobs, Gumtree attracts millions in the UK, with half of the users connecting to the site through mobile devices. If you follow the Twitter, you'll see jobs of the week and the blog articles. You can also find courses on the site. Here is the profile on JBF.
Countries: the UK, Australia, Singapore, Poland, South Africa
Kijiji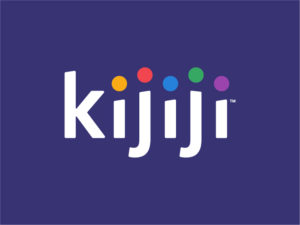 The name might be hard to pronounce, but that's partially because this classifieds job board was not actually supposed to be launched in English speaking countries originally. Kijiji (which means "village" in Swahili) appeared in Montreal and Quebec and italy in 2005. By the end of the year, they were all over Canada. As a product of the eBay Classifieds Group, there is a pretty big focus on selling products but the job section has a fair few vacancies. They have thousands of Twitter, Facebook and Instagram followers but they don't use their media to advertise jobs. Today, it is the largest classifieds site in Canada and receives 78.49million hits per month. It is the 12th most active website in Canada. One of the great features is the interactive map!
Countries: Italy, Canada
Marktplaats
Acquired by eBay Classifieds in 2004, Marktplaats has been around for a solid 5 years before that. It is a pretty well-known site. In fact, you'll see it on a number of different "About Us" pages or at the bottom of other websites, which belong to the group. Since joining the eBay group, it has continued to grow and gain activity.
Countries: The Netherlands
SCHIBSTED JOB BOARDS
(in alphabetical order)
Avito
Avito (which means "traditional" or "transferred from the ancestors" in Latin) has been around for over a decade. It is yet another one of Schibsted's success stories in the field of classifieds websites. The website has particularly professional employer pages and "About Us" section. It includes photos of the team, images of their headquarters and maps for the two different addresses. According to their website, their technology verifies all the posts before allowing them to appear online. So, it is no wonder Avito attracts 320.52 million views per month and it is ranked the 8th most popular website in Russia! They have many different social media profiles, including one on Vkontakte and on Twitter. Their Youtube page is full of advertisements, but most of them are not for the job section. Some of the little extras you'll find are the job offer statistics and comments on job offers.
Guess what? Avito has a profile on the Jobboard Finder.
Countries: Russia, Morocco
Blocket
One of my personal favourites, Blocket upgraded the classifieds job board to something more professional. Created in 1996, Blocket.se (which means "block") quickly became a hit in Sweden. In 2001, the adverts went from being free to chargeable and since 2003, Schibsted has been the proud owner of one of the most popular websites in the country. As another big player in the online media realm, Schibsted has a good eye for what works and what doesn't. As I said, Blocket is professional. The site colour changes and the layout evolves when you enter the job board part. Other classifieds in the group have since followed the Blocket example. Chat support and mini-surveys are just some of the tools offered, which really demonstrate how important the user is to Blocket. See the profile on JBF for more.
Countries: Sweden
Finn
Seek and you shall Finn, and by that, I mean, "find". Created in 1996, Finn joined the Schibsted Media Group in 2010 and it has continued to flourish since. Polaris Media also owns some shares (9,99%). Who wouldn't want a part of the action of a classifieds job board, which is the 5th most active website in Norway and gets 48.6 million visits per month? As a classifieds website, they offer all kinds of services, but job offers is part of the oldest sections, created in 2000. They have invested in TV adverts, like the "kan kitten, kan du" ones, which are rather cute to watch. We definitely recommend you check them out on YouTube. We have even more great features from Finn on the Jobboard Finder profile.
Countries: Norway
Jofogas
In Hungary, Jofogas (which means "good catch" in Hungarian) is the most popular classifieds website. It was created in 2010 by Schibsted so that Hungary could also benefit from the great features already available on the classifieds websites in Sweden and France, for example. As the 10th most visited site in the entire country, clearly the Hungarians needed a website like this. Another quirky feature on Jofogas is the lion mascot, who you can even meet at the meeting place (or "talalkozasipontok" in Hungarian). Honestly, I would put it up there with other popular tourist locations to visit if ever you find yourself traveling nearby. Need more info? Just click here.
Countries: Hungary
LeBonCoin
In 2006, Antoine Jouteau was approached by Schibsted and asked to create a webpage like the popular Swedish site for the French; and he did. From there, LeBonCoin was born, offering things to sell, things to buy, places to rent and jobs. It has become unbelievably popular around France, attracting millions of users every day and studies show that the locals use LeBonCoin more than LinkedIn to find work! The logo recently changed, which is a bit unfortunate. The orange box was not only a familiar symbol, but also something the site has in common with Jofogas.  For more, visit the Jobboard Finder profile.
Countries: France
Subito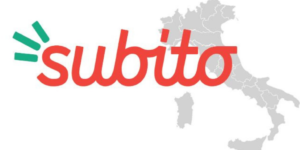 A popular Schibsted classifieds website for over 11 years, Subito is a big thing in Italy to say the least. In fact, it is the leading classifieds website in the country and the 9th most visited classifieds website in the world! The logo changed a mere 3 years ago, and the quality of the website is just what you would expect from the renowned Norwegian group. Many visits and thousands of followers are proof of Subito's success. But Subito is special for so many other reasons, like the fishbowl on the registration page, the dinosaur on the error page. Beauty (and appeal) is in the details.
Countries: Italy
Willhaben
Created in 2006, Willhaben is an Austrian classifieds job board, which also offers other services to its users. The site belongs to Styria Media Group AG and Schibsted, so once again we have a site, which is connected to many others. A small percentage of the users don't actually come from Austria, so it is accessible elsewhere. To learn more about Willhaben, check out the Jobboard Finder profile.
Countries: Austria
OTHER CLASSIFIEDS WEBSITES
OLX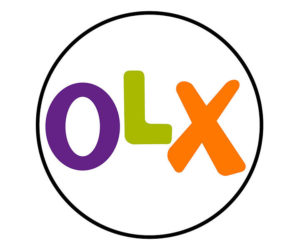 Olx was created in 2006 by Fabrice Grinda and Alec Oxenford, and is responsible for many classifieds websites around the world. The strategy was rather ingenious: when OLX was first launched, it popped up all over the world and waited to see who would bite. Once the numbers were in, the site could determine where to focus its attention because those were the countries without classifieds websites. they focused on developing their classifieds website in the countries that responded best. Today, it is among the top sites in Poland, Pakistan, Brazil, etc. The team even invested in television ads so their success is no surprise. For more information, check out the Jobboard Finder profile, and the Brazilian page.
Countries: Poland, India, Germany, Bosnia and Herzegovina, Romania, Indonesia, Brazil, Kenya, Pakistan, Philippines, Portugal, South Africa, Kazakhstan, Uzbekistan, Mozambique, Ukraine, Bulgaria, Angola
Kaladyo
Kalaydo is a German classifieds job board, which features ads for jobs, cars, housing, etc. created in 2006. The site mostly focuses on the South side of Germany (along the Rhine River) but over time, the site has built up an impressive database of users. Since jobs aren't the only thing on Kaladyo, the traffic can be very high (even if the visitors are coming for the jobs). Slightly less cluttered than some other classifieds websites, this one is particularly easy-to-use for jobseekers and recruiters. Kaladyo is supported by Moving Image Film Production. The profile on JBF provides more information about Kaladyo.
Countries: Germany
Lento
Created in 2005, Lento is a Polish classifieds job board, which attracts millions of users every month. With those numbers, it is one of the top classifieds in the country and the interface is easy to use. The group isn't very popular on social media (only 216 followers on Facebook) but the page is kept updated nonetheless. Much like on some of the other classified websites in this list, Lento has an interactive map to start your search.
Countries: Poland
So now that you know the best classifieds websites in Europe, there is nothing stopping you from finding your next job, or recruit!
Author:
Ali Neill
As the job board tester and blog editor for the Jobboard Finder, Ali works on job boards from all around the world and keeps a close eye on the recruitment trends thanks to a number of sources, including the website's social media pages.