After over a century of economic instability and a series of crashes in the labour market, Italy is finally starting to rebalance its job prospects. However there are still justified worries emanating from the younger generation. Many are graduating from higher education with very little job potential and barely any professional experience. Here at the Jobboard Finder we want to offer our insight into this difficult market for both jobseekers and recruiters who are looking to make their move to Italy.
Recruiting in Italy : Market status
A staggering unemployment rate has hit Italy over the past few years, with an all-time high of 13.1% in November 2014 and since then it has not dropped much. To make things worse, in 2016, the Italian economy lost 30,000 job opportunities and 82,000 more people left the labour force. The younger workers are being hit hardest as teens that leave the education system without any qualifications have little to no chances of finding a job. Another problem is the lack of work experience for the recent graduates. This really limits the prospects of getting their foot on the career ladder.
Unfortunately there is still a big divide in terms of job opportunities and the economy between the North and the South of Italy. In some areas of the South, the unemployment rate hits heights of 50%, with many young professionals migrating to the North or abroad to find available positions. There has even been a shortage of job opportunities for qualified jobseekers and many have resorted to enrolling in another higher education course or vocational training to be at the top of the applicant list.
A side effect of the employment crash, is the periodic recruitment ban that many businesses are using, to ensure they do not lose money and agree to employ someone who they cannot support. Another trend is the popularity of short-term contracts for Italian workers. This really limits the job security that the Italian's were once famous for. Furthermore, it increases the worries about economic instability amongst families.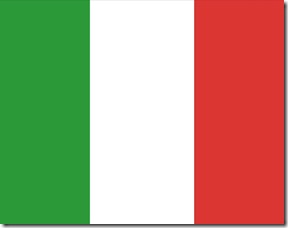 It is common in Italy to be dependent on your own personal network to advance in your career and secure a job. However having said that, it is key to note that LinkedIn is not the number 1 professional social media platform for Italy, but Facebook is. So this supports the idea that it is who you know rather than what you know. There are also many networking events where face to face meetings and communications take place. Personal recommendations are often a good idea to start finding a job in Italy.
Jobboard Finder's top job boards in Italy:
For both employers and job seekers, Jobboard Finder is the first decision-making tool for recruitment campaigns and job searches. By gathering tools and services that recruiters can use to search and compare employment websites from all over the world to find the best job search sites, it really is the best solution for recruitment needs. Today recruiters can also purchase job advertisements for the media they have selected and manage their postings directly from our unique platform. Then they can rate and review the job boards they have used in the past for our community of professionals to see.
Keep up to date with our news articles and receive them directly in your mailbox by subscribing to our newsletter. If there is a particular topic that you would like to see featured on our blog please let us know.
Article Review
Reviewer
Review Date
Reviewed Item
Author Rating