In today's day and age, the global food sector is more important than ever, with the boom in global population and enormous worth of the food export market.
The global food industry is booming and is at the forefront of everyone's minds. Consumers have access to increasingly varied exotic fruit and vegetables whilst also championing sustainability and the zero-waste movement. The global organic food and drink market is set to be worth $320.5 billion by 2025, and restaurant trade worldwide is currently valued at around $66 billion.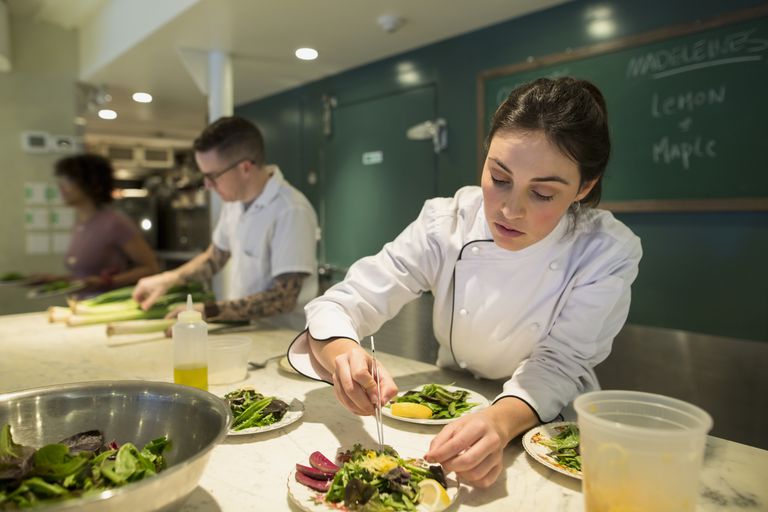 This is a vast industry that covers a number of different employment types and areas, and attracts people from an array of diverse backgrounds with different experience.
So today on Jobboard Finder News, we're bringing you a list with all the job boards you need to know about for your job search or recruitment campaign in the food industry. Everything you need to know about where to search for agricultural recruitment to jobs in hospitality and restaurants, at all levels, is here.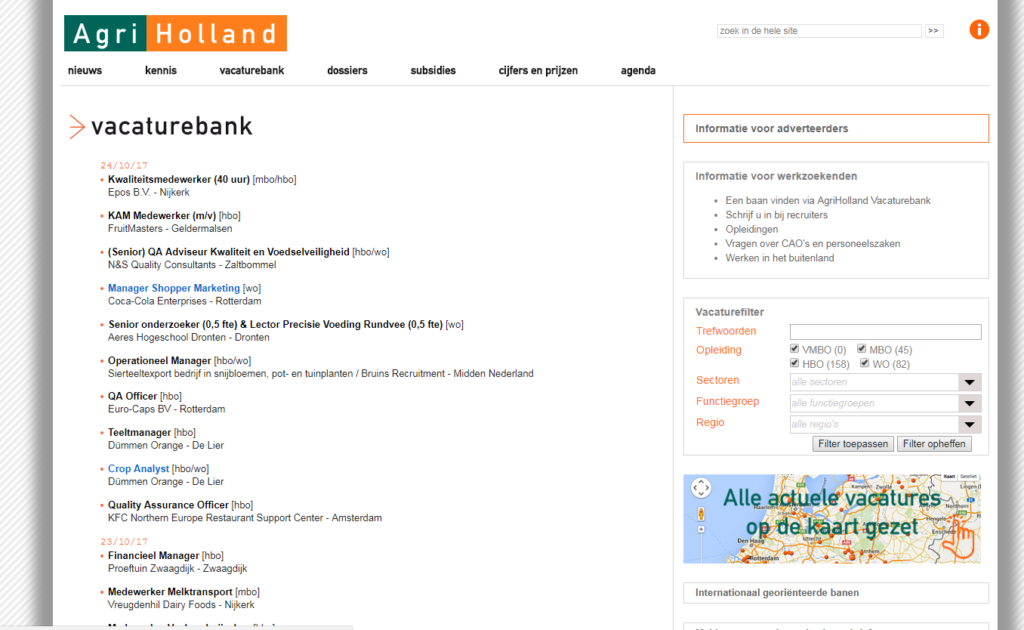 This Holland-based website is not just as a job board, but also a bank of information for everything agriculture–related in the Netherlands. The site layout is clean and user-friendly, and there are a good number of up-to-date offers. Ease of application depends on the job advert. Some employers provide email addresses within the job description, others reroute to the employer website where you can submit your application directly.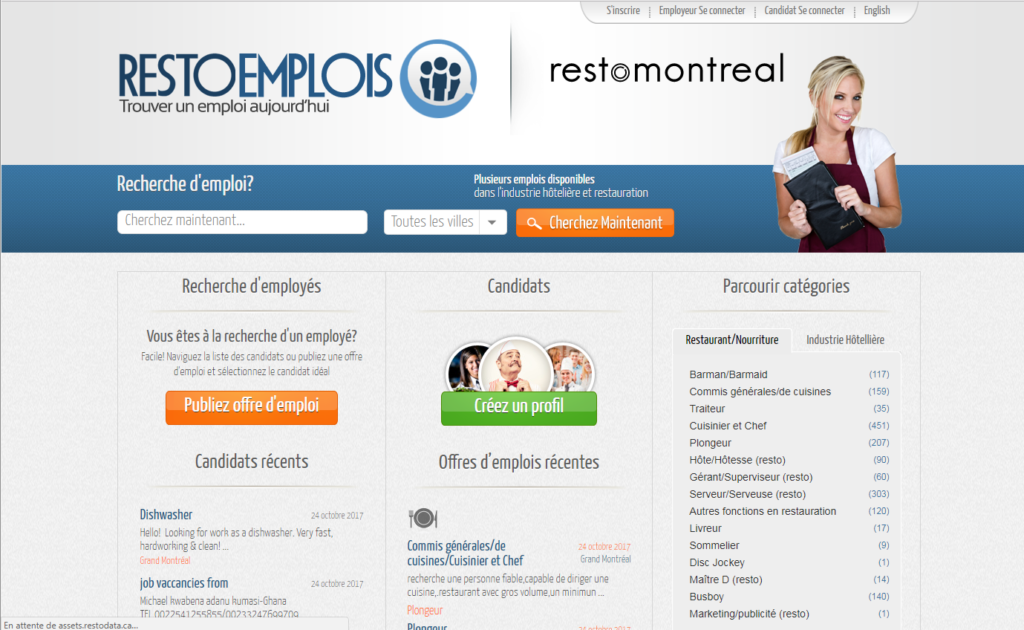 This is a job board specialising in recruitment for Canadian restaurant personnel. It is the job board branch of mother company RestoMontreal, which offers suggested restaurants and menus for the area. Jobseekers and employers can post directly on the site. While there are a decent number of job adverts on the website, be wary as these are not all necessarily of a high quality. There is no minimum length required so some job adverts don't have a description, but merely a redirect email address. Contacting employers can be done directly on the website using the short job application form. The site is available in both English and French, which is a bonus.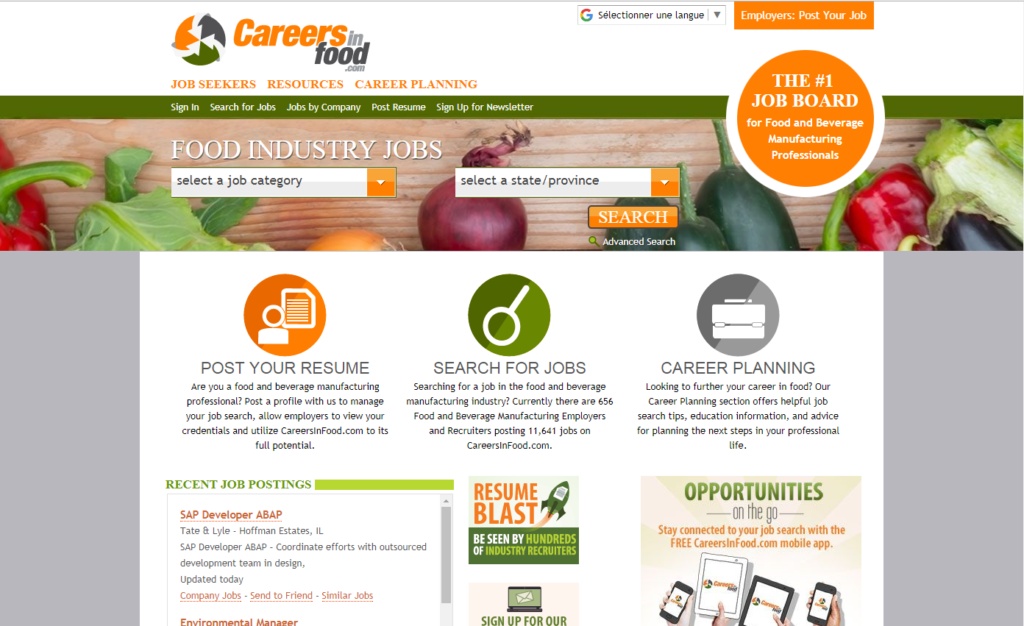 Careers in Food covers every aspect of the food industry, from production to manufacturing to sales. On the website the posting are frequently updated, which ensures a plentiful supply of offers. These mostly come with high-quality and detailed descriptions, including physical requirements which are especially important to keep in mind for farm labour roles. The site also offers jobseekers the option to 'blast' their resume to hundreds of recruiters in the industry to increase visibility. One downside: the website doesn't allow you to do quick search by keyword which is annoying, however the filter function is sophisticated so it is not so important.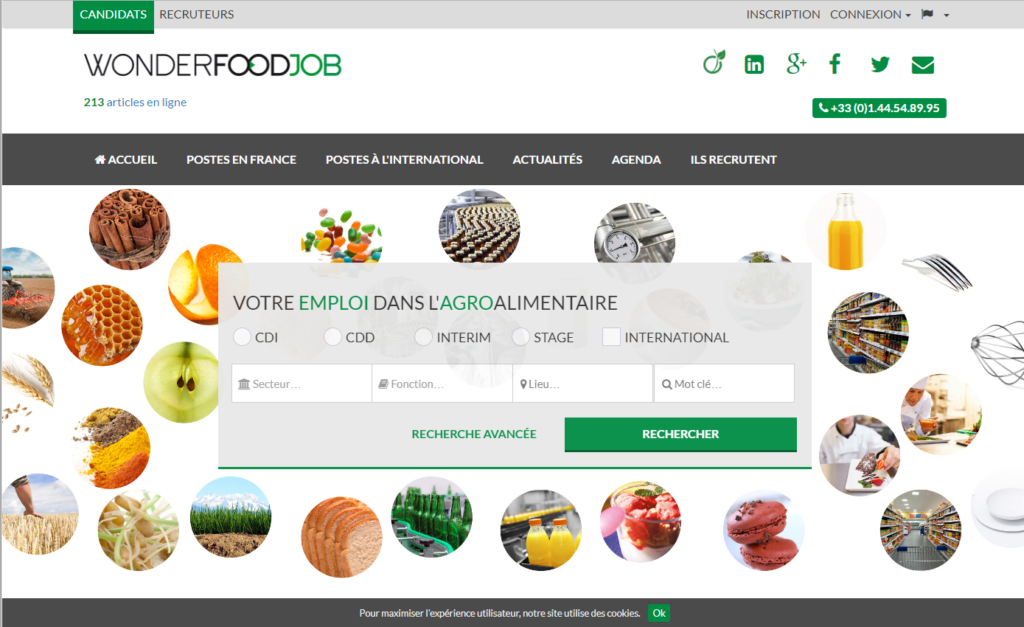 The site is beautifully designed but as this is a very new website some pages are still in beta. WonderfoodJob posts agriculture-based jobs in France, as well as a small number of international roles. They even include recruitment for their own company on their search engine. They have posted jobs from big names such as Unilever and Ferrero. The job description is accompanied by a useful map feature so you can visualise exactly where each job takes place.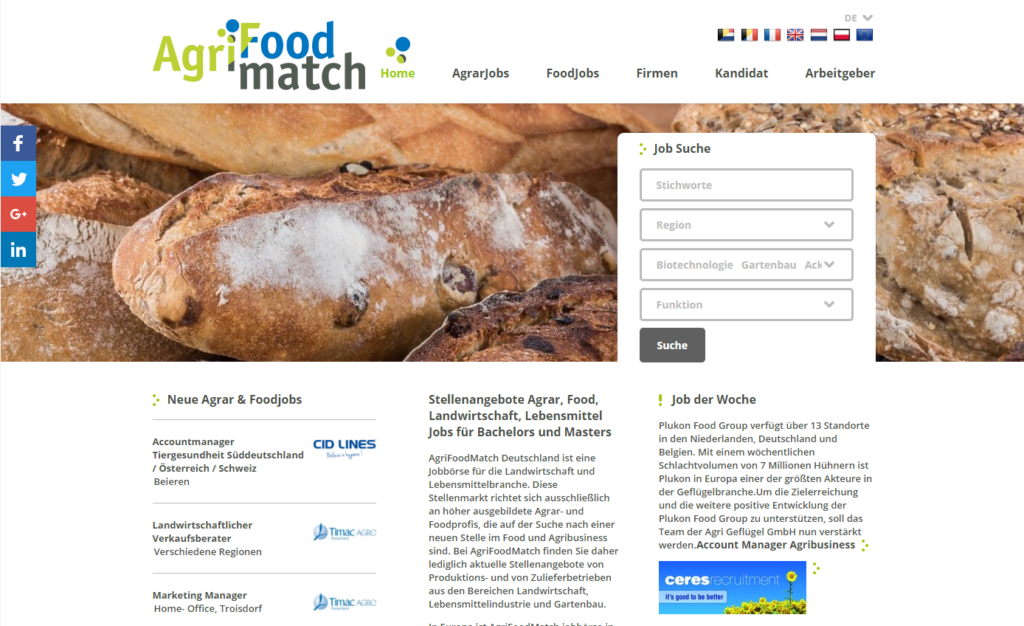 AgriFoodMatch is an Germany-based site, primarily intended for educated agri- and food professionals who are looking for a new job in the industry. Employment opportunities are available in all regions of the country and at different levels. There is also a section showing news from the industry which could be helpful for jobseekers to brush up on.
 
You might also consider:
HCareers (Canada)
AGHires (USA)
L'Hôtellerie Restauration (France)
Aside from specialist job boards such as these ones listed, you can use generalist and aggregator job boards like Monster and Indeed. These would be great for jobs involving food hospitality, such as waitressing and chef work, but perhaps less good for more specialisted agriculture and horticulture roles.
—
For both employers and job seekers, Jobboard Finder is the first decision-making tool for recruitment campaigns and job searches. By gathering tools and services that recruiters can use to search and compare employment websites from all over the world to find the best job search sites, it really is the best solution for recruitment needs. Today recruiters can also purchase job advertisements for the media they have selected and manage their postings directly from our unique platform. Then they can rate and review the job boards they have used in the past for our community of professionals to see.
Keep up to date with our news articles and receive them directly in your mailbox by subscribing to our newsletter. If there is a particular topic that you would like to see featured on our blog please let us know.