For many, education is an attractive field to pursue. What's not to love about its long holidays, job stability and the satisfaction in knowing that you are enriching young minds? Of course, things are not always so peachy, and working as a teacher has its fair share of challenges too, just like any other job. Here are our top picks for job boards where you should be recruiting or job seeking for posts in schools and universities.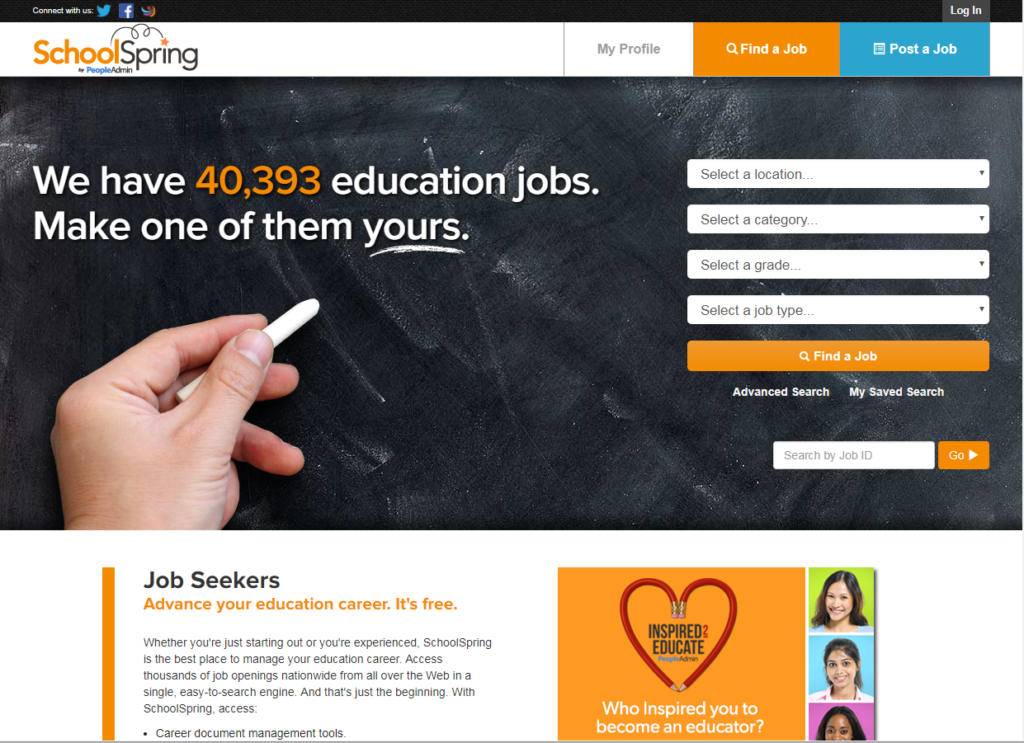 This site is laid out nicely and clearly. The sections for jobseekers and employers are clearly labelled and differentiated. You can choose from a range of filters to find your dream job, including grade level of the students, as well as specific jobs within the field of education, such as classroom teacher, administrator or support staff. There are 40,000+ jobs on the website and these are up-to-date and relevant, as well as based all over the US. For jobseekers, there is the option to easily and quickly sign up for a free account, but you can bypass this stage too if you prefer, and be redirected to the education employer website, which is useful.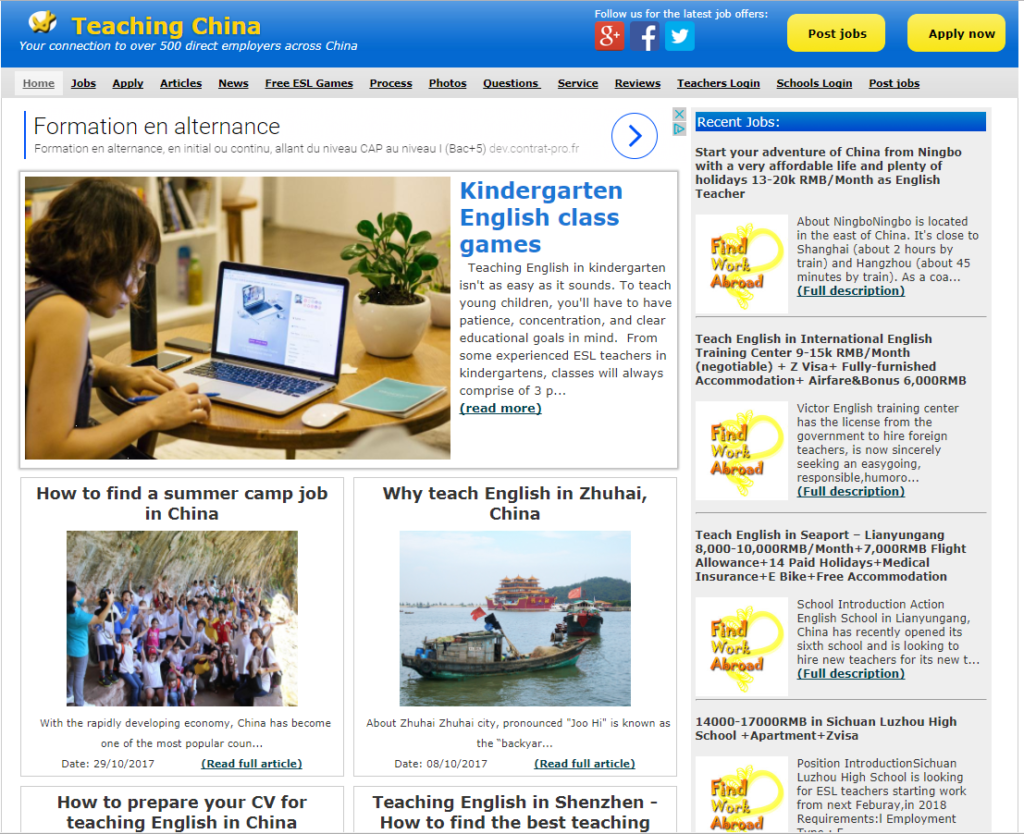 Teaching China is a website directed at foreigners looking to go and teach English in China. It claims to have connections to 500 employers, meaning you have a good chance of finding a suitable job on this platform. The website interface itself is not particularly sophisticated, but is home to a wealth of resources on how to find all kinds of different education jobs in China (both permanent and short-term contracts). This is a good resource to use, as it has advice and tips, as well as a frequently updated job bank with offers based in various towns and cities across the country. There is also a forum for users to post their questions and receive help from other members.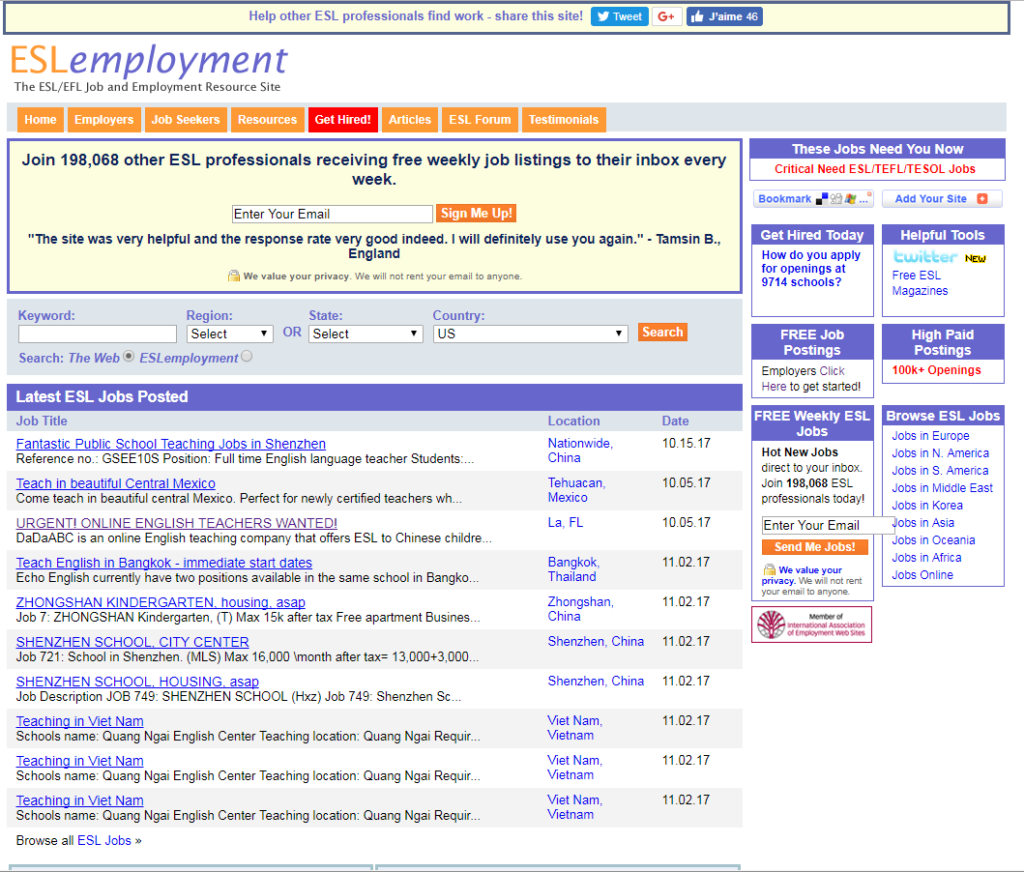 ESL employment is an international site designed for people interested in teaching English as a second language. The website is very basic but easy to use and boasts a number of international adverts and job offers in a range of countries worldwide. You can apply for jobs directly on the site, by entering your name, email, cover letter and CV in the on-site application form. There is also an educational 'Resources' section with a wealth of information and listing of blogs for specific countries so that users can learn from previous education experiences people have had.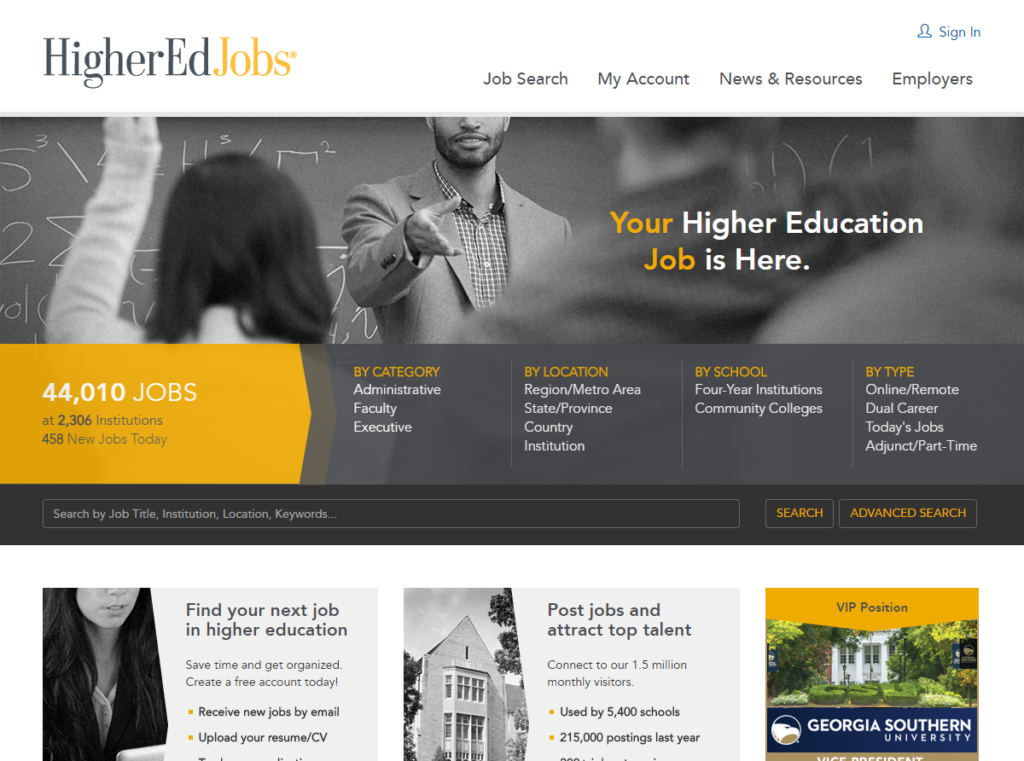 HigherEd Jobs is a site specifically designed for those seeking to work and recruit university or college level postings. This is a highly functional and well-put-together website that shows vacancies primarily located in the US, however there are a good number of international positions available too (500+). You can even search specifically for remote teaching jobs which could be especially attractive to workers looking for flexibility. Applying for jobs redirects you to an institution's website, which means there is no need to create an account on the jobsite itself.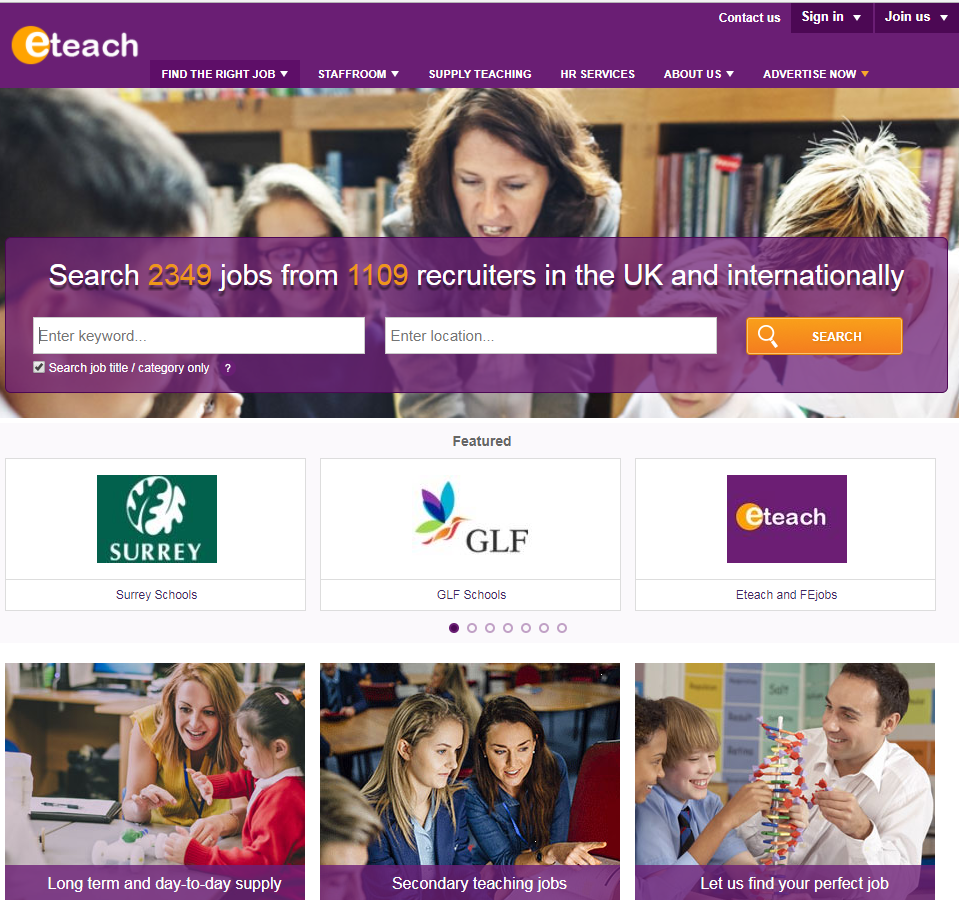 E-Teach is the best job board for teaching vacancies in the UK. With over 2000 jobs from 1000+ recruiters in the UK, you can choose specific schools or locations to job hunt in, as well as jobs at all levels of teaching. There are categories for Headteacher jobs, as well as support staff, nursery, primary and secondary school teachers, and teaching assistants. The website is well-designed and also offers some international vacancies.
For both employers and job seekers, Jobboard Finder is the first decision-making tool for recruitment campaigns and job searches. By gathering tools and services that recruiters can use to search and compare employment websites from all over the world to find the best job search sites, it really is the best solution for recruitment needs. Today recruiters can also purchase job advertisements for the media they have selected and manage their postings directly from our unique platform. Then they can rate and review the job boards they have used in the past for our community of professionals to see.
Keep up to date with our news articles and receive them directly in your mailbox by subscribing to our newsletter. If there is a particular topic that you would like to see featured on our blog please let us know.