The Asian continent has been a prime choice for many as a destination for leisure. As it turns out, it's a prime choice for a lot of individuals looking for work too. Around 75 million international migrants chose Asia as the place to seek employment and even eventual settlement, according to the 2018 World Immigration Report. If you happen to be one of them, it's important that you do due diligence before committing. So when it comes to relocating to Asia and working there, what should you keep an eye out for?
Visa requirements and duration
The first thing that you should check out is the visa requirements for your destination in Asia. Every country has its own rules and laws when it comes to migrant workers. For example, Singapore has an Employment Pass system that's valid for about 2 years and requires a minimum salary of SG$3,600. Japan's work visa system will be undergoing some changes in the 2nd quarter of 2019 so it's good to read up about that if you're considering working there.
Financial stability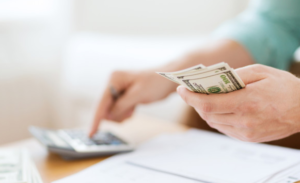 Different countries have different economical standings so it's wise to pick out a country that enjoys financial stability. A financially stable country can provide you with more choices in terms of credit options and available banks. This is handy if you would like to keep up a good credit score with your bank back home. You just might be able to enjoy international rebates as you continue to use an international credit card in your new place of work and living.
Source of job listings

If you're moving to Asia for employment, you might want to know where to look for jobs in the different countries. For example, in places like Malaysia, Singapore, India, and the Philippines job boards are usually online. A common site they use would be Jobstreet, which has over 80,000 corporate clients seeking employees. In places like China, websites like Maimai, Liepin, 51job, Zhaopin and YJBYS are part of the top sites. Not only do the sites offer job opportunities, but also users can often find legal information.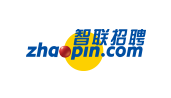 Maimai is closely tied to China's social credit system so jobs posted there can help contribute toward your social standing in the country. Knowing the established job listings saves you from being scammed and chasing false job leads. It is also worth noting that Asian websites can be designed differently from western ones so don't be surprised if a giant wall of text is what you come across when browsing through job boards. Where we see clutter, they see efficiency.
For more on the local job boards, check out the Jobboard Finder job board profiles.
Climate and environmental issues
Each country has its share of ecological and environmental issues. For example, the totality of Asia is set to experience 50% more rain due to climate change, according to the findings of the Asian Development Bank. If you're thinking of relocating to a different country, it makes sense to do sufficient research regarding the kind of issues that exist in a particular country like flooding, storm frequency, drought, and others. That way, you can find out which countries and which provinces are not a good fit. On the Jobboard Finder, some of this information is included in the How to Recruit articles (like the one on the Philippines and the one on Nepal).
Housing options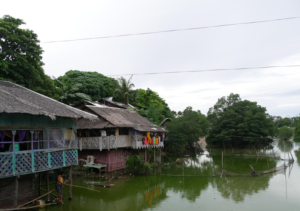 Finding a good living space should be a priority for you. Before you make plans to move, try to see what sort of cities or provinces would be good to live in. Much like in your own home country, the cost of living can severely differ from a city to a province. For example, in the Philippines, it is much more expensive to live in cities like Alabang and Makati than living in a province like Laguna or Cavite. You must consider how close your potential home will be to your office (if you have one). A good tip would be to talk to your employer to see if housing is part of the employment package—even if it is temporarily.
Social structures
For many westerners, the societal structures of Asian countries can come as a surprise. A good example of this would be the caste system in India. Foreign workers will need to acclimatize to the hierarchies and structures in order to have a smooth transition and work experience. The massive population density can also come as a shock for many foreigners that are used to more space. Cities like Manila, Mumbai, Bangkok, Jakarta, and even Chongqing experience terrible traffic due in part to the number of cars and motorcycles that are used on a daily basis. The highly visible poverty in a lot of developing Asian countries may also be quite shocking for a Westerner so it's important to prepare for it mentally. It will help you narrow down which countries could potentially become your new home.
Cultural and religious norms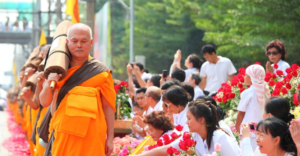 One of the biggest adjustments international workers make when working in Asia would be the cultural norms. Depending on which Asian country you choose, the culture can be quite strict. For example, in South Korea, workers are expected to go on drinking parties and even drink to excess. In China, how you address coworkers and bosses based on the position they hold varies. Beyond cultural norms, you must also factor in the dominant religion of the country so you do not inadvertently land in hot water by offending the locals. Adjusting accordingly to the cultural and religious norms of the Asian country you choose can help to lessen any difficulties you may face.
It can be intimidating to sort through paperwork when you're planning on making a big move. Relocating to an Asian country is a serious decision but can be made easier with proper preparation and careful research. Having a clear idea of which country and which culture best suits you go a long way to providing a productive working and living experience that can last for years to come.
---
We would like to thank Cassandra Steele for this contribution. Cassandra is an experienced freelance writer and editor with a passion for travel. Having lived in several places around the world she adores exploring new cultures and experiencing new ways of life.
Author:
Ali Neill
As the job board tester and blog editor for the Jobboard Finder, Ali works on job boards from all around the world and keeps a close eye on the recruitment trends thanks to a number of sources, including the website's social media pages.
Article Review
Reviewer
Review Date
Reviewed Item
Author Rating