The internet has provided a global marketplace, not only for goods and services but also for businesses and professional. LinkedIn is the top online networking platform in many countries, which allows professionals to connect with potential employers from all over the world. However, it's not enough to create your profile and hope for the best. LinkedIn is a massive network with more than half a billion users worldwide. To stand out, it's important to know the basics when it comes to running your profile and connecting with other people. Here are some useful tips for jobseekers on LinkedIn and for recruiters looking to hire from LinkedIn.
When to start building your profile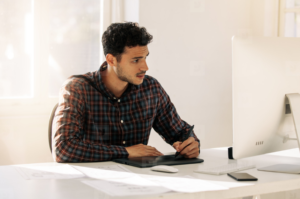 LinkedIn creates an open database of CVs so from the moment you have a CV or you are eligible to work, you can create a LinkedIn profile. That means the best time to start your LinkedIn experience is during your university years or right after you graduate.  When you're embarking on your career building journey, it makes sense to keep a record of it and to make yourself available to recruiters. According to statistics, more than 90 percent of recruiters on LinkedIn are using it actively in search of new talents while less than 40 percent of jobseekers are active on the same network. The fact that so little professionals are actively engaged in job searching through LinkedIn gives you an advantage as fresh blood hungry for an opportunity to prove your value.
We mention university because more than half of LinkedIn's users have a college degree and it is far less popular among certain workers, like tradesmen, waiters or even schoolteachers.
To create an account, begin by filling in the basic information, add your photo and contact info, and then start submitting your academic progress and achievements. As time goes by, you can insert any certificates and courses that you've attended in the meantime.
Throughout your career, you should never stop updating your profile page. Connect with people from your company, as well as with individuals you meet during your career, as well as some individuals from companies you think would be interesting for your professional development in the future.
Make sure to constantly update your skills and work on getting more endorsements, which will confirm the validity of the skills you have to offer. Of course, it's only polite to return the favour, especially to people for whom you feel deserve your endorsement.
In case you find yourself between two jobs, having a reputable LinkedIn profile could help you find the next step in your professional career much sooner. A clear LinkedIn profile enables recruiters to learn more about your professional experience, as well as your interests and connections.
Where LinkedIn works for recruitment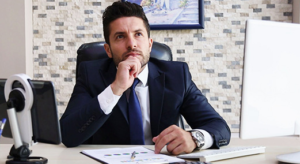 Even though it's a global network with users from all four corners of the Earth, LinkedIn is more popular in some countries than others. It's important to understand the difference between the number of profiles and active accounts, as well as between the number of job seekers and those who are looking to hire professionals.
A quick search on LinkedIn by country shows that the North American countries have the most LinkedIn members, followed by Central Europe and the Scandinavian nations. In case you are hoping for a job opportunity in one of these regions, it seems that having an active account on LinkedIn is a useful tool. However, some countries, like China, Germany and Poland, have their own type of LinkedIn, which is far more effective to recruit locals:
In China, you have Dajie;
For Germany and other Germanic countries, you have Xing;
In Poland, GoldenLine offers a similar service to LinkedIn.
It's also important to understand that different countries look for different skillsets and provide various job opportunities. In India, the IT sector has been on the decline for a while but still represents one of the most prominent industries in the country. Nevertheless, the decline in the IT industry in India placed many professionals on the market again. In the Los Angeles area, video production is in high demand, due to the importance of the movie industry in that part of the country. Quite understandably, digital marketing is the second most wanted profession in LA, as a natural extension of show business. The second largest LinkedIn community, Brazil, is wide open for talents with tech skills, according to research.
What you can expect to gain from LinkedIn
Cleverly used, LinkedIn enhances your chances for a job but it can do so much more for you. It's a way to show the entire community your professional progress, and display all the achievements you've made throughout your career, both academic and professional. According to statistics, LinkedIn is 227 percent more effective in lead generation than Facebook and Twitter. On LinkedIn, users are there to do business, discuss business and network. You can showcase your skills, your talent and your interests to the right people.
Conclusion
Distinguishing yourself from the crowd is difficult in the modern world; the competition is vast and unforgiving. However, luckily there are tools, which enable us to make ourselves more visible and stay on top of our situation. LinkedIn is one of the tools that allow us to find the proper job opportunity, show our personal and professional growth, and connect with professionals from our and related industries. It's important to understand all the basics regarding LinkedIn usage if we are to make use of its full potential.
---
We would like to thank Lauren Adley for this contribution. Lauren is a writer and editor at Best Essay Writing Service. She is dedicated to her family, work and friends. She is keen on reading, playing the guitar and traveling. She is interested in educational, marketing and blogging issues. Feel free to connect with her on Twitter and Google+.
Author:
Ali Neill
As the job board tester and blog editor for the Jobboard Finder, Ali works on job boards from all around the world and keeps a close eye on the recruitment trends thanks to a number of sources, including the website's social media pages.