According to the Merriam-Webster dictionary, an association is, "an organization of persons having a common interest." Vague, right? Even if we probably all think of something different when we hear the word "associations", most of us know that they bring people together for events, meetings and discussions concerning a specific topics or group. Associations come in all shapes and sizes for all types of people, which makes them a great place to share information. The outreach of an association can be quite extensive. With that in mind, wouldn't it be great if they could share career opportunities to their members, which relate to their topic of interest? All you would need is a job board to utilise the value of membership on your association.
Examples of associations
Nowadays, you can find an association for everything, which is a good thing! So here are some examples from the UK:
I could go on, but you get the idea. Many of these different groups have members and share information with them regularly through newsletters, an events page or a blog. While it might be great to meet people with common interests to stay updated on what one considers important issues, it would be even better to find work doing something one loves. A database of members, who have clearly stated their interest in a field or topic, could be a goldmine for companies and recruiters, when utilised correctly.
Finding a job you love
Associations bring people together. There are leaders, managers and/or volunteers within the group, who run the events and keep the webpage and social media updated. Since members voluntarily sign up to belong to something, associations don't usually need to recruit for any positions within the group. However, the members have their own day job or university course or other activities, which may or may not coincide somehow with the focus of the group. For example, the Girls' School Association could include members who are teachers and headmasters, but also mothers and fathers with children attending one of the girls' schools; an association for the blind could have members who are blind themselves or who have blind relatives. Depending on why the person became a member, they could be looking for career opportunities, which allow them to work closely with a particular group, which will cater to their requirements or which they can recommend to someone else.
The only problem is that most associations don't actually have a job board to share relevant jobs. Sometimes a position could be mentioned in an e-mail or promoted on the homepage, but an actual job board for recruiting companies is hard to find. Clearly, a teacher who not only works in an all girls' school, but also participates in events and extracurricular activities is exactly the type of teacher another prestigious school might want to recruit. Similarly, many companies struggle to hire more women or more people with disabilities purely because they have no idea how to actually contact them directly. If a recruiter could post a job offer on the British Stammering Association job board, the company with a disability initiative and the disadvantaged jobseeker could find each other and work together happily ever after.
Hiring for diversity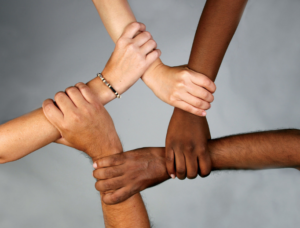 We've all heard that diversity in the workplace leads to more productivity and higher revenue. A hot topic in the industry, along with promoting women in male orientated industries, hiring for diversity has become one of the most important trends in recruitment for 2019. In some countries, like France, companies with more than 20 employees are required by law to hire a certain percentage of handicapped workers. If they don't, they risk paying fines of 4 000 to 6 000 euros. For that reason, the country has more than a couple disability job boards (like Hanploi and Handicap.fr). What about the rest of the world though? And what about other minorities or overlooked groups?
Some job boards have tried to solve the problem, like Vercida, which allows recruiters to choose an "initiative" for their company. There are even job boards only targeting LGBT people. Even if the intentions are good, the approach is slightly unsettling. To sign up to Vercida, jobseekers must provide some very personal information. Even if a company uses a job board with initiatives, how can it be sure the site truly reaches relevant candidates? Older workers, people with disabilities, LGBTs and women don't think of themselves as extraterrestrial candidates, who need to turn to special job boards in order to find work. At most, recruiters might find desperate candidates, ready to try anything.
It might sound harsh, but the reality is companies aren't just looking to fill their offices with a black guy, a woman and a transgender deaf person to promote diversity. They are looking for talented individuals, who just happen to fall into one of the many minorities. To hire for diversity successfully, you can't expect candidates to highlight what might have cost them jobs in the past. In the job search context, gender, sexual orientation, age and disability usually are (and should be) private, at least during the first stages of recruitment.
That's why a job board for a specific association could be useful to recruiters! The context is no longer the job search, but the association. The focus is shifted from looking for someone with specific characteristics through a job portal to including a job portal in a place where the type of people you want have already gathered. Instead of attracting the desired candidate, recruiters would have the opportunity to turn the association's members into candidates.
Much like networking, associations allow people to meet each other and discuss everything relevant to the group. Instead of joining the association for the wrong reasons, a job board would allow recruiters to advertise relevant positions to interested people. Creating awareness is the first step to any recruitment campaign and an association job board would speed up the process.
Author:
Ali Neill
As the job board tester and blog editor for the Jobboard Finder, Ali works on job boards from all around the world and keeps a close eye on the recruitment trends thanks to a number of sources, including the website's social media pages.