As a job board directory with job boards from more than 163 countries, we are interested in national e-recruitment markets but also in the global market. Today, we are going to have a look at the 5 most visited job sites in the world. According to audience statistics measured by SimilarWeb in August 2015, out of the 5 most visited job sites in the world, two are American, one is French, one is Russian and one is based in India.
Indeed.com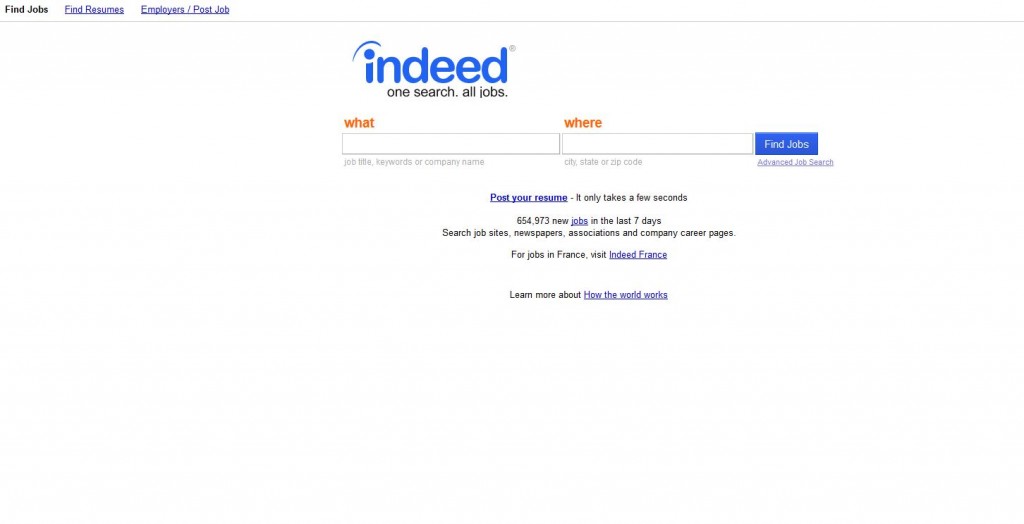 With about 140 million estimated visits, Indeed.com (the US version of Indeed only) is the most visited job site in the world. Indeed was created in Austin, Texas and was launched in November 2004. The website aggregates job offers from hundreds of job boards and career websites. Indeed now covers 50 countries and is available in 28 languages. The very simple design of the website doesn't seem to be a problem for jobseekers that are more and more every day to use it. Indeed is also very successful in others countries such as in South Africa (#1), in France (#2) or in Australia (#2). The key to success might be as (Indeed's slogan says), "one search, all jobs".
Pole-emploi.fr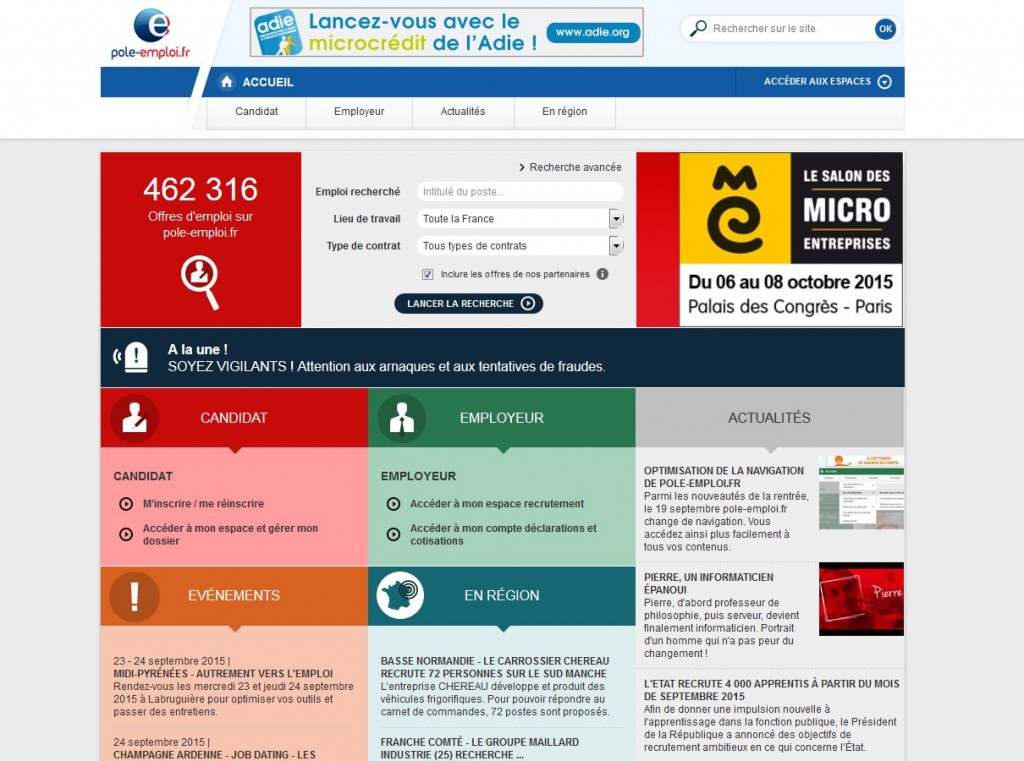 Pôle emploi is the national employment office in France and is the second most visited employment site in the world with more than 30 million of visits in August 2015. Pôle emploi is a public organization that both manages the unemployment compensations and helps jobseekers find a job. The website references more than 462 000 job offers.
Glassdoor.com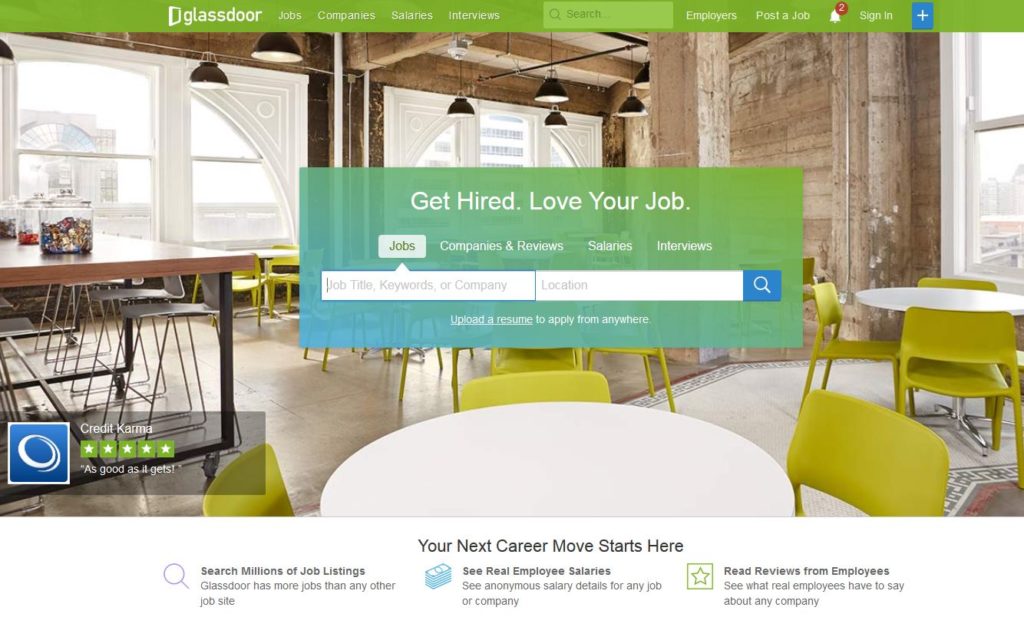 Glassdoor.com was founded in June 2007 in Sausalito, California. It is a website where employees and former employees can anonymously rate their companies. People seem to like the idea as it is the third most visited job search engine in the world. According to SimilarWeb, Glassdoor.com (the US version of Glassdoor only) has registered more than 29.8 million of visits in August 2015. The website is now available in the UK, France, Germany, Australia, Canada, India and the Netherlands. Its slogan is, "Get hired. Love your job".
HeadHunter Russia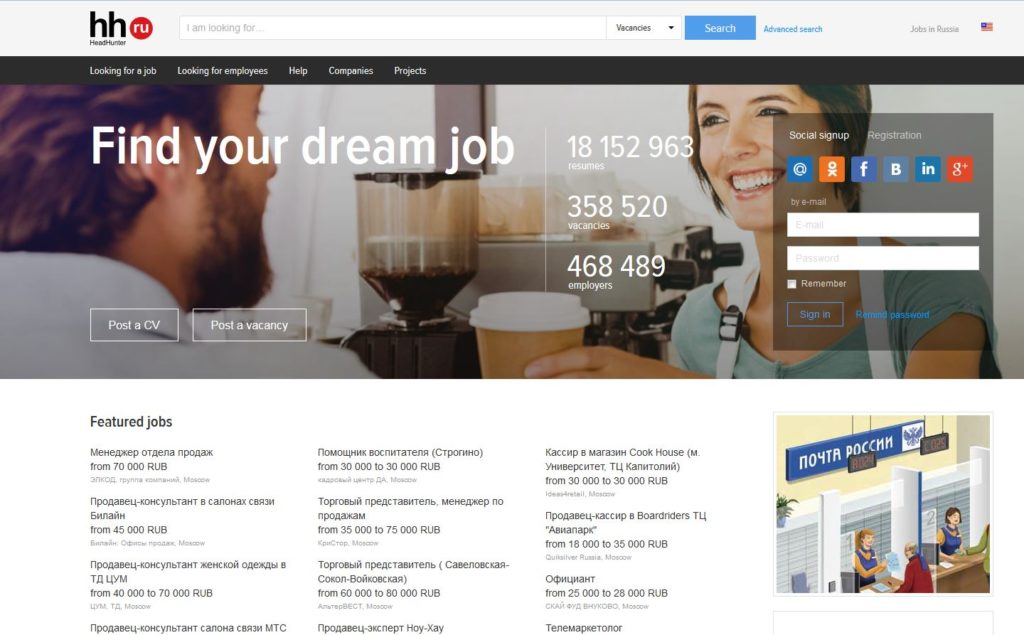 Hh.ru, also known as Headhunter, is the fourth most visited employment website in the world with 29.5 million visits last month. Hh.ru is a generalist job board that operates in Russia since 2000. The website is also present in Ukraine and in Kazakhstan. Hh.ru has more than 358 000 published vacancies and 18 million of resumes.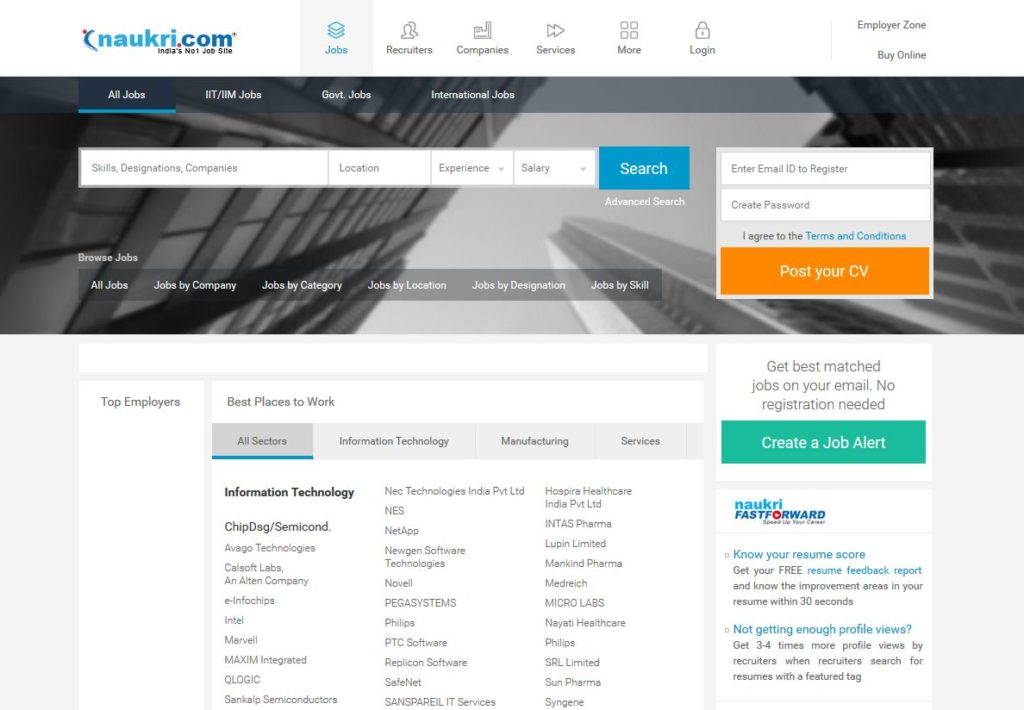 Naukri.com is an India-based job website that was launched in March 1997. With more than 20 million of visits last month it is the fifth most visited job board in the world. The website has a resume database of about 37 million job seekers. Regarding the employment market in India, most of the job offers that are posted on the website are in the Information Technology sector. Naukri.com is by far the number one job board in India.
In our monthly Facts & Figures at the Jobboard Finder, we reveal some interesting numbers such as our top 10 most visited job board partners.
With 300 visits this month on the Jobboard Finder, the UK specialist job site CareersinAudit snatches the first position in the top 5 ranking, followed by JobIndex with 250 visits, Beyond and stellenanzeigen.de are in 3rd and 4th positive with about 165 visits and Jobup.ch with 160 visits. We interviewed JobIndex and stellenanzeigen.de recently which has been driving traffic on their profiles.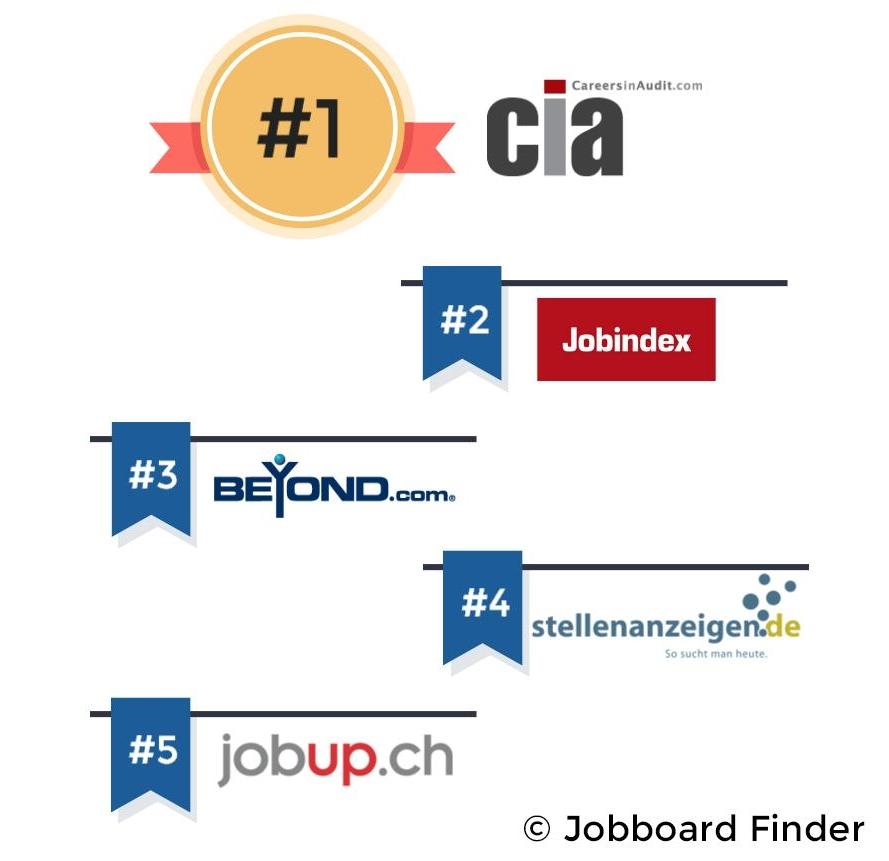 Do you have a suggestion for our blog? We'd love to hear it!