您好! 你好吗? (Ni hao! Ni hao ma?) China became one of the most popular destinations for companies and jobseekers. A vast country, a huge population base, a high GDP growth rate, a less competitive market, a low unemployment rate, and an exotic culture, etc. All these factors together result in a new trend of the Chinese dream. Now let's have a look at the six most influential job boards in China.
Market leader: 51job
51job is the leading recruitment website in China, with the highest number of registered members (over 81 million), the largest resume database (72 million), and the most traffic (over 300 million average daily page views). On average, there are over 3.2 million job postings online, and approximately 38 million applications are delivered through 51job to potential employers every week. According to industry reports by iResearch, 51job.com has been ranked #1 on market for several consecutive years and has received recognition from several industry watchers (e.g. CNNIC, Alexa and Euromonitor) honoring 51job.com as "China's Most Influential Recruitment Website" and as one of the "World's 100 Best Chinese Websites." In addition to the online job posting services, 51jobs offers a broad array of services in recruitment solutions, training, assessment, HR outsourcing, and consulting.
Runner ups: Zhaopin and ChinaHR
Zhaopin provides one-stop, systematic and professional HR solutions covering more than 50 cities across China with about 3,000 employees in total. Since its foundation, it has provided professional recruitment services for many multi-national corporations and local enterprises. It also boasts rich experience in a variety of industries, especially in IT, automobile, finance, real estate and fast moving consumer goods.
ChinaHR was established in 1997, is one of the first professional recruitment websites. In February 2013, ChinaHR became a member of the Shanglong Group (Saongroup.com) global recruiting network. The successful implementation of global resources has made ChinaHR one of the largest localization recruitment servers in China. Now ChinaHR has offices in 179 cities, more than 2600 employees, 25 million website visits per month and 300,000 new resume per week. ChinaHR is a good choice for foreigner companies.
China's Linkedin: Dajie Network
The Dajie network, known as China's Linkedin, was founded in 2008 and formally launched in March 2009. Similar to Linkedin, Dajie requires users' real name and identity, and helps them to build their own professional social network as the basis for their career development and business development. Dajie also provides efficient recruitment solutions for companies, and it can potentially take less time to find the right candidate because Dajie's registered users are classified by very specific criteria.
Higher position job board: CareerBuilder  
In China, CareerBuilder has committed their advanced technology and their insightful designs to improving talent acquisition for local and multinational companies in China as well as government departments. As a job board with a focus on the jobseeker, CareerBuilder attracts outstanding Chinese candidates (currently overseas) and foreign experts, who wish to live in China. Additionally, they are assisting Chinese organizations in recruiting and building a pipeline of talent in overseas branches and in recruiting locally.
Graduates job board: Yjbys.com
Yjbys.com is the leading job board for graduates looking for work and for businesses looking to hire them. It's a huge network of convinient and efficient solutions in recruitment. Yjbys.com focuses on college student jobs. The current site mainly provides on-campus recruitment, social recruitment, job fairs and other online services.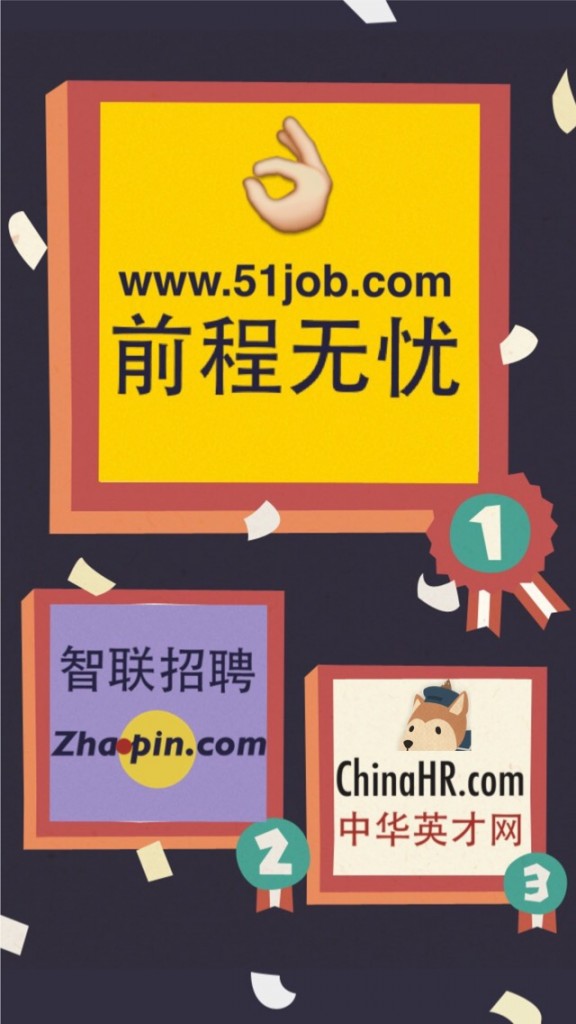 ---
We hope our article has made it easier to find the right job board in China! If you have any suggestions for our blog, please leave a comment below.
Article Review
Reviewer
Review Date
Reviewed Item
Author Rating