Nowadays, it's difficult to find an individual who feels indifferent about going overseas and discovering the world by travelling. In fact, many people want to go abroad and get acquainted with different cultures, traditions, cuisine, and the atmosphere of the country in general. The primary reason which prevents people from making a decision on going abroad is merely a lack of financial resources. That's why the idea of working overseas is so practical. You can visit new places and benefit from a number of perks, such as a good salary, excellent skills and a chance to find your dream job. So here is a list of the best countries for work this year.
Australia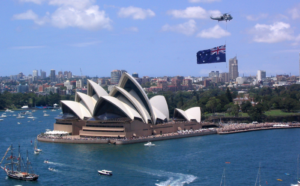 Australia is considered one of the most desired destinations for jobseekers. In particular, this country is an excellent option for those who are looking for a seasonal or temporary job. As long as you already have some experience in hospitality or other relevant industry, you can find work in Australia. In fact, to prolong your visa, you must do farm work, which shows that the country struggles with a shortage of hands-on workers. The great thing is that farm work often provides hostel accommodation. Furthermore, Australia has an outstanding quality of life index (188 out of 240), demonstrates socio-economic well-being and high life-expectancy. In fact, the estimated life expectancy at birth is 82,5 years according to the World Bank. Most importantly, Australia has a high demand for foreign workers according to statistics, which we mentioned in an article on healthy living in Oz. Who wouldn't want to work in Australia?
South Korea
Next on our list of the best countries for work is South Korea. Working here could be beneficial in several ways. Korean employers include health insurance in the compensation package because they are substantially concerned about employees' health. Regarding job offers, there is a relatively high demand for English language teachers. More specifically, there is a wide variety of job opportunities in Korean teaching programs, such as EPIK, CIEE, and TEFL. If you have a Bachelor's degree, then you can be sure you will find work in teaching English in South Korea. Additionally, you can obtain extra perks, such as free accommodation and free flights home. In addition to teaching positions, the country has a vast number of open positions in technology and manufacturing industries, electronics, and chemicals. One of the leading job boards in the country is JobKorea, which you can check out in the Jobboard Finder database.
The USA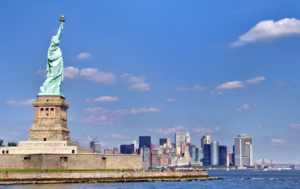 The States are a diverse country with a multitude of opportunities for those who aim at finding part-time and seasonal jobs. Provided you have decent English skills (writing and speaking skills), you can rise in the US. Hard work is vital in this country but it pays off. The home of the "Self-made Man" prides itself on giving everyone a chance at success. You can start with small tasks, like writing activities, such as working for a custom essay writing service. Such services have become extremely popular in countries like the USA, since they provide assistance by completing assignments with tight deadlines and according to specific requirements.
France
In France, you can find a part-time job or a full time one. The best part about working in France is the security that the French employment system offers. Strict contract rules mean that it is highly unlikely to get fired once you sign a long-term contract. Furthermore, according to Ernst and Young, in France you can easily start a new business and launch a venture thanks to how easy it is to become an entrepreneur. A vast number of French banks provide corporate loans at satisfactory interest rates, compared to other countries of the EU. Be careful though: if you go to France with a working or student visa, you must change it to an auto entrepreneur one, which does present certain risks for foreigners.
China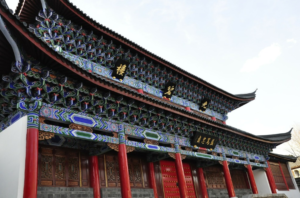 China is indeed an advantageous venue for both business and the arts. Although it is not that simple to find a job in China, don't let that deter you. There are so many job sites to choose from and recruiters are struggling to fill their positions. The banking sector is definitely a dominant one in Asia, but you can also find teaching positions. In some rural areas, there are so few language teachers that one person can even monopolize the field. A French university teacher in Yantai told us that he was practically the only French speaker in the region. If he chose not to tutor additional students, they could not find another professional to take his place. For more information about working in China and other Asian countries, check out our complete guide on work in Asia.
Norway
The country is represented by a new welfare system, which provides foreign workers with a pension and healthcare opportunities. Precisely, the welfare system in Norway covers sickness benefits, pension, membership in insurance schemes and social security on condition that the person has stayed in Norway for twelve months. One of the most apparent advantages of working in Norway is that the government is interested in keeping expats employed. To help foreigners find a position in the country, the government has created resources which hold vacancy databases. NAV is a database that is designed to engage people in work and ease the process of finding a job. What's more, the Labor and Welfare Administration launched an official guide to finding a job in Norway, which aims at supporting expats with employment procedures.
Uruguay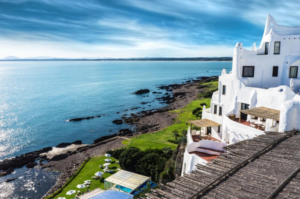 If you haven't read our article on recruiting in Uruguay, you might be surprised to hear that Uruguay is a great place to work. Essentially, Uruguay respects workers' rights due to the economy's growing stability, and the country gradually attracts foreign entrepreneurs. In general, Uruguay has become a nice place for work and to live. However, strict visa rules mean you could be paying a pretty penny every time you leave the country. Furthermore, it's important to bear in mind that Uruguay is one of the most expensive Latin American countries.
There you have it: the best countries for work this year! Sorry to all the countries, which didn't make the cut! Maybe next year we'll see them on the "Best Countries for Work in 2020" list!
Having considered all the aspects of working abroad, it's clear that you can find interesting jobs overseas. However, language skills can be either an obstacle or an advantage: some countries require you speak the local language; other countries greatly appreciate high English skills. If you need assistance when writing an English resume, you can contact writing services. If you aren't sure what the local CV expectations are, you can check out the country info sheets on Aktor Interactive. Each one includes a CV advice section.
---
We would like to thank Josh Carlyle for this contribution. Josh is a content writer and marketing strategist at Writing Guru. He is highly experienced in website copywriting and business management. Josh has comprehensive knowledge in Internet marketing and online writing services and has shared his insights on the blog for almost five years.
Author:
Ali Neill
As the job board tester and blog editor for the Jobboard Finder, Ali works on job boards from all around the world and keeps a close eye on the recruitment trends thanks to a number of sources, including the website's social media pages.