If you're looking for ways to recruit truck drivers for your company, then you probably know it's hard. Luckily, we have managed to put together 5 essential but often ignored recruitment strategies that should help you attract more qualified applicants.
Many companies rely on truck drivers, be it cargo or home improvement businesses or factories and delivery services. Depending on your sector, you might need to impress and attract drivers differently.
Below, we will assist you in finding the best truck drivers for your company. These are young and energetic individuals who have the capabilities of transforming your truck driving business. Sadly, not many of them want to be truck driver mainly because of factors such as little-to-no-free time, and too much time away from their family and friends. So, to convince and attract them to your business, here are five of the best recruiting techniques!
Make full use of SEM
Acronyms like SEM, PPC and SEO might appear foreign or unknown to many of you reading this piece. However, they're crucial to any truck driver recruiting software. Search Engine Marketing (or SEM) aims to boost your internet visibility. It's a simple combination of paid and unpaid investments.
It also brings together methods like 'Pay-per-click' (PPC) and Search Engine Optimization (SEO). So, what exactly does this mean when it comes to recruiting truck drivers? Well, first, by using PPC or paid search results, your links appear at the top of the list in the internet search results and so those looking for truck driving positions are more likely to see your offers. Therefore, potential drivers will view your ads first before those of your competitors!
Search Engine Optimization is another crucial component in SEM and one of the most effective recruiting tools. It focuses on the keywords in your website, job offers and blog posts and it affects how your site is ranked on Google. SEO looks at:
The main keywords appearing in Google
Backlinks to and from your website
The visibility of your website
Today, it is possible to use SEO for other search engines, but the same rules do not apply. For that reason, it's important to know the search engines used in the countries you are targeting and now to adapt your SEO strategy.
Post on aggregators and job boards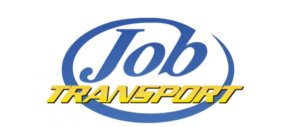 This is the second crucial tool for truck driver recruiting. It's essential to note that a significant number of people looking for jobs turn to the web in search of available positions and that includes truck drivers. That's why it's important for your agency to advertise its positions on job boards and aggregators. To ensure you choose the right media, it is wise to contact an international recruitment media consultant, like the team at Aktor. For these kinds of positions, your best choice is actually the generalist and aggregator sites in certain countries, but choosing the most relevant one can be tricky without the right expertise.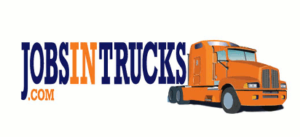 As for the niche job boards, here are a few suggestions:
Utilize the power of a blog
Blogs are a great marketing tool in any industry and truck driving is no exception. By blogging consistently, you'll improve your SEO and your chances of being seen by more truck drivers. More internet appearances means potentially more clicks and more applications. However, for it to be effective, your website's content should not only be of high quality, but also relevant to the readers. Your blog topics must be relevant to your industry or to the positions you hope to fill.
If the content is interesting, readers will come back for more. They'll come for the content and discover your job offers so make sure you feature them on the same page as the articles. The great thing about blogging is it doesn't have to be very expensive. An employee or guest bloggers can write for your blog to ensure there is regular content.
Use email campaigns to attract candidates
When recruiting, never rely on one tool to do all the work. Even if the blog is attracting candidates, that doesn't mean you should forget about email campaigns. There are several helpful email marketing service providers like MailChimp and Constant Contact, which allow you to send specific email alerts to prospective as well as current truck drivers. Here are some aspects of your email recruitment campaign to consider in order to reach more candidates:
Informative as well as engaging content
Vivid images
Strong calls-to-action
Customization (especially for the title)
Remain social at all times!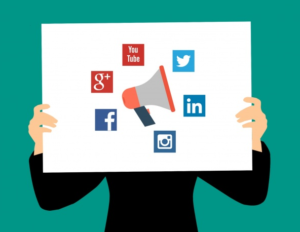 The great thing about social media is that many people and companies are now present on Facebook and Twitter. Not only can you now you these outlets to connect and to learn about trends in specific industries, but you can even use them to recruit. By learning bow to use hashtags on Twitter and LinkedIn, you will make your job offers accessible to those typing in specific keywords. There are even tools explaining how to post on Twitter, Facebook, LinkedIn and Pinterest effectively. The Coshedule Search Engine Optimizer recommends different approaches depending on the channel and Neil Patel's website can let you know what is and isn't attracting views on your current website.
Job marketing through social media is one of the best ways to recruit truck drivers, but unfortunately, many recruiters are only beginning to tap into the potential goldmine. By interacting with both possible candidates, other companies and your own employees, you create an online community in which you can promote your company and your career opportunities.
Conclusion
It's difficult to recruit truck drivers so your recruitment campaigns should target candidates through many different channels. Job boards, social media, a professional blog and email campaigns are the most effective tools but it's important to use them strategically. Different practices apply depending on the social media and the certain job boards will generate more clicks than others depending on the position.
---
We would like to thank Scott Pine for this contribution. Scott is a team building coach in the social marketing sphere, expert in life insurance company, traveler and car lover. He lives in Dallas with his wife and two little sons. Scott also works on several own projects, including best led headlights reviewing website. Follow him on Twitter.
We added the job board information.
Author:
Ali Neill
As the job board tester and blog editor for the Jobboard Finder, Ali works on job boards from all around the world and keeps a close eye on the recruitment trends thanks to a number of sources, including the website's social media pages.