BACKGROUND
Last year, Uruguay received a record number of tourists (as many as 2.5 million Argentinians stopped by over the summer to take in the sites and the cool beach winds) but for a long time, Uruguay went relatively unnoticed by the rest of the world. Today, the success of the Uruguayan football team and the country's progressive ideas on marijuana and abortion have put it firmly in the spotlight. Furthermore, almost 95% of Uruguay's electricity comes from renewable energy and the national literacy rate is very high. Indeed, this forward thinking Latin American country has come a long way from its days as a Portuguese colony back in 1680, and since its nasty three-year conflict with Brazil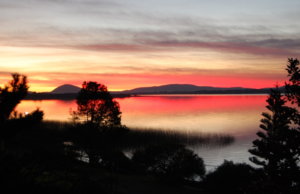 for independence in 1825.
However, some tourists and immigrants are surprised by the prices. Many products are subject to high import taxes, electricity bills and rent are also particularly high for the Latin American region. In fact, Uruguay is the most expensive place to live in Latin America. You even need to pay certain fees to leave and re-enter the country! Despite that, the country continues to expand and the population of 3.44 million people (most of whom live in Montevideo) continues to rise.
CURRENT STATE OF THE LABOUR MARKET
IMMIGRATION
Recently, Uruguay signed different agreements with its neighbouring countries, Argentina and Brazil, in the hopes of improving its international relations and education. Last year, Uruguay signed an agreement that will allow Brazilians easier access to permanent visas and citizenship. This is good news for Brazilians who come to work in Uruguay for the higher salary (more than double the average salary in Brazil), better healthcare and free education. It is also good news for recruiters because it makes the hiring process less laborious. There are more and more people arriving in Uruguay and unemployment is rising. The new agreement should make the hassle of paperwork slightly less challenging. However, it's important to know that Uruguay has strict regulations for everything and, even if you are not aware of the different restrictions, you can still face fines or prison for any transgressions. If you are recruiting in Uruguay or setting up a business in the country, it's a good idea to contact the Embassy for specific information on the regulations.
LANGUAGE and EDUCATION
Even though you can post job offers in English, speaking Spanish is essential if you intend to recruit in Uruguay. Many people also speak Portuguese and English is always an asset, but the locals really appreciate it when foreigners try to communicate in Spanish. To avoid misunderstandings and legal issues, the language is vital.
Last month, Uruguay and Argentina signed an agreement for a stronger partnership between the universities to improve their education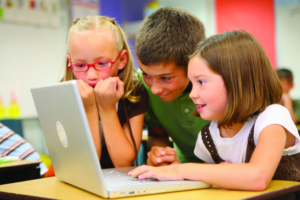 systems. The desire to develop the facilities could be due to recent studies (like the one conducted by the economist Luciana Mendez-Errico in 2017) concerning Uruguayan youth and their career prospects. According to the research, educated youth who can obtain a visa are inclined to move abroad rather than stay in the country because of a negative perception of their future. Ultimately, the actual economic situation doesn't impact their desire to leave as much as their pessimistic outlook on the job market.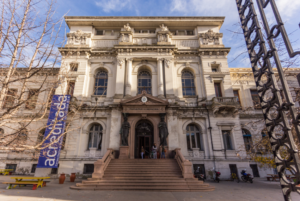 Uruguay is a country with a focus on education. It was the first country in Latin America to have free compulsory education for all and it has the highest literacy rate in the area. Out of the 50 most visited websites by Uruguyans, three are educational websites according to Similarweb. The education is free (and yet some of the poorest families still invest in sending their children to private schools) and students receive free laptops. In such a progressive thinking environments, the youth want a guaranty that their career will be prosperous.
However, as much as the country needs to retain talent, it also has an aging population with the life expectancy set at 79 years. When recruiting in Uruguay, older and younger employees can both be an asset to your company.
BRANDING
Branding has not quite reached Uruguay when it comes to online advertising. The most popular job boards in the country all struggle to feature employer brands. This means that the branding needs to come directly from the company. Career pages, social media activity and consulting agencies like Aktor Interactive can help create a strong employer brand to attract talent. By making job opportunities clear and more appealing with a focus on career evolution, you are more likely to receive applications.
It's worth mentioning that the Uruguayan salary is usually high compared to other South American salaries because the cost of living is also more expensive. Strategically planning your branding and competitive salaries are essential to successful job offers.
JOBBOARD FINDER'S TOP PICKS
Uruguay has created two job boards, one of which has a long historic presence in the country as a newspaper (Gallito). The other dominates the South American continent, bringing thousands of jobseekers and employers together (Buscojobs). Here are our topic picks for job posting:
Computrabajo
---
We hope our article on Uruguay has been helpful! If you have any suggestions for our blog, please leave a comment below.
Author:
Ali Neill
As the job board tester and blog editor for the Jobboard Finder, Ali works on job boards from all around the world and keeps a close eye on the recruitment trends thanks to a number of sources, including the website's social media pages.