In today's day and age, AI and technology are playing an important part in employment. Candidates and recruiters alike are turning to various AI solutions and tech software for help finding a job or finding employees. Google even hopped on the band wagon with Google For Jobs a little over a year ago. From programs that correct your grammar, to ones that rethink your entire recruiting campaign, let's have a look at what 2018 has to offer in the way of tech recruiting tools.
The Language: targeting the right candidates
Words have always been a powerful tool. As technology and psychology have evolved, we've been able to recognise just how words can influence human behaviour. Some of you may have heard about the gender-coded words, deterring women from applying to certain job offers. From correct grammar, to referencing tricks, the words we use in a job advert really matter. Here are some of the rewriting tools that can create better visibility and eliminate bias:
Grammarly. The name gives it away; this software corrects spelling and grammar. Their website shows users just how it works with a rather creative demonstration. If English is not your first language, it could be worth investing in Grammarly.
Textio. This particular software quite literally changes the way people think about language. Without even realising it, we use words with masculine or feminine connotations, which make certain applicants feel excluded. Sometimes ethnic groups are deterred from applying to an offer because of how the description is phrased or its length! Textio can fix that by targeting the right audience thanks to a better understanding of the words you use.
Boost Editor. This is just one example of how technology is helping us understand the hidden message in our text. The Boost Editor analyses language and alters the tone. Do you want a happy tone? Or an insistent tone? Convey the right mood to attract candidates accordingly.
The Gender Decoder for Adverts. In the past, we've touched on the issues surrounding recruitment and women. This particular website allows recruiters to have a quick idea of the bias in their language. Before being able to convince women to work in a company, they need to respond to the advert in the first place. As we advised in our article on blind recruiting, it is important to assess the demographic group of the candidates applying to your job offers to know just where the problem lies.
Jobiak. This particular company has some rather radical ideas about the future of the job board. For that reason, their focus is on Google For Jobs, and SEO (search engine optimization). The idea is to rewrite job adverts so that Google will feature them.
 The Perfect match: finding the right fit
Writing the job advert is just a fraction of the recruiting process. Recruiters everywhere know that the really tough part comes once the applications start rolling in: the selection. Luckily, there is also a wide range of software and companies dedicating their time to improving that aspect of recruiting too. Here are just a few:
GoodTime. By matching job applicants with the right interviewers, recruiters can optimize their time. In recruiting firms, candidates and recruiters are carefully selected for the interview to guarantee the best exchange. By choosing a recruiter with similar interests or who might have crossed paths with the candidate at university or professionally, can greatly influence the interview experience. Someone needs to play matchmaker and GoodTime is just the one to do it.
Thumbtack. This one is actually a kind of job board, but it offers a new kind of approach to the job/employee search. Thumbtack asks all relevant questions so that your future employee doesn't have to. Then, the job is auctioned off to other users, who bid if they have shown an interest in the project and are available. Thumbtack aims to reduce the number of letdowns (people showing an interest and not following through) by ensuring the bidders are genuinely willing to work.
Refdash. This one is for the jobseeker rather than the recruiter. Refdash offers instructive feedback on how to improve your interview skills. At the moment, the program only helps engineers or those in the engineering field, but the group is currently expanding.
HireVue. This software analyses intonations, verbal responses and facial expressions during interviews to better understand the candidates.
The New recruiting methods: redesigning how we hire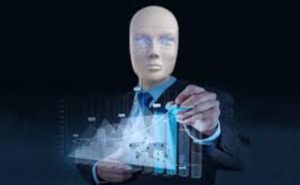 The world of recruiting is changing. AI, blockchain and news ideas on management (from speakers like Gary Hamel) are just some of the players in this exciting movement. Science and technology continue to shed new light on what matters to candidates and how to attract the top talent. Here is a small selection of some other software we found intriguing:
Watson's Tone Analyzer. Unfortunately, the case studies on the website weren't working when we checked it out, but Watson's Tone Analyzer definitely has promise. It's a service on the IBM cloud and, much like the Boost Editor, it focuses on mood and tone, but for a different purpose. In a call center, understanding a customer's mood can help address difficult issues faster and lead to empathy. In recruiting, that kind of technology could gather information about candidates in order to determine whether their temperament is right for the company. It could also improve communication within the team of employees.
Natural language generation (NLG). Automated Insights defines NLG as "technology that transforms data into clear, human-sounding narratives—for any industry and application". Instead of rewriting something, NLG uses data to create. How does this apply to recruiting? Well, you could potentially leave the advert writing to the AI technology. One software powered by NLG (and mentioned on Narrative Science) does something similar. It's called Quill (like the pen made from the feather of a bird) and it can analyse, interpret, and communicate information from your data the way your business does. It produces clear content so that you don't have to, giving you more time for other things.
Pymetrics. HIRING IS BROKEN. That's what Pymetrics thinks anyway. Rather than just pairing recruiters and candidates in the hopes of finding that perfect employee, Pymetrics goes much deeper with an analysis of the entire team. It uses "neuroscience games" (for existing employees), "customized AI" (by identifying trends and data traits) and "bias-free algorithms" to ensure companies find the right candidates. Candidates simply play the game to match with relevant career opportunities. Jobseekers aren't the only ones being tested anymore!
In a recent article on FastCompany, Dr. Tomas Chamorro-Premuzic, an organizational psychologist, argued in favour of "killing the job interview" now that we have so much AI technology to assess candidates for us. From the looks of things, AI could very well "kill" other steps of the recruitment process too.
---
We hope this article on recruiting software has been enlightening! If you have any suggestions for our blog, we would love to hear them.
Author:
Ali Neill
As the job board tester and blog editor for the Jobboard Finder, Ali works on job boards from all around the world and keeps a close eye on the recruitment trends thanks to a number of sources, including the website's social media pages.
Article Review
Reviewer
Review Date
Reviewed Item
Author Rating