There are thousands of jobs posted online every day. Recruiters are constantly searching for top talent by advertising for exciting new positions, but the outcome can be disappointing. Why aren't more candidates applying to job offers? Well, that could have something to do with the job description. Does it really match the candidate you hope to attract?
Top talent is never easily persuaded to accept an offer because they are aware of their worth and are willing to search until they find the perfect job. Even if you work for the perfect company and you know it, you need to set about convincing them in your job description.
Most job descriptions are confusing and too long. Gone are the days when jobseekers relied on the job offer to find out about a company. For that reason, it's important to focus on what really interests a jobseeker: the benefits, the salary and the assignments. To write the perfect job description, simply follow the advice listed below.
Don't use the buzzwords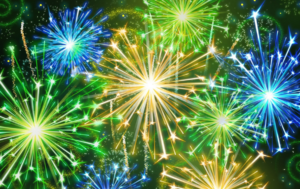 "Ninja", "Wizard" or "Superstar" next to a title might sound exciting and quirky, but it's unlikely anyone is going to type any of those words into the search engine when looking for a job. Who really looks up "Superstar Data Analyst" positions? The honest answer is probably no one. People are looking for simplicity when googling. They will probably just type "data analyst" in their search engine. That's the problem with buzzwords – they are not SEO (search engine optimization) friendly. Studies have confirmed the importance of wording so recruiters are expected to give their word choice careful consideration.
If you aren't sure which keywords to use, you can turn to job boards, which emphasise the keywords, like NoFluffJobs in Poland and AviationCV in the US. When advertising in a foreign country, remember to check if the website can reference keywords in different languages. The Israeli job board, Drushim, only recognises Hebrew keywords, for example.
Another problem with buzzwords is that they are, well, buzzwords. They are way overused and overrated. You may think they sound great and look great, but you might actually be discouraging jobseekers from applying and they aren't not relevant to the job. So, stick to simple but relevant language in your job description.
Be realistic about requirements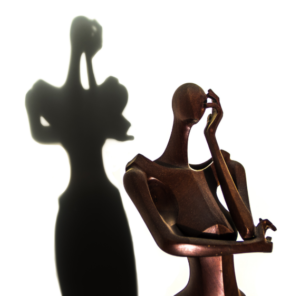 Some job offers describe a job with enough work for an entire team, and yet, one person is expected to do it all. Don't be that company. If your requirements are unrealistic, your recruitment won't be successful. Jobseekers will either think you don't understand the workload or that you intend to work them to death and do not value your employees. Don't be that company. Set realistic requirements to attract talent.
If you don't know the position well and you aren't sure if your requirements are too demanding, try reaching out to people in the industry for advice. There are a number of websites, like Karma Circle, that allow people to contact professionals to learn more about their job.
Add plenty of details in your job description
Earlier, we said not to write excessively long job descriptions, but leaving too much information out of the advert can be just as damaging. Candidates are looking for details – the salary, the benefits, the requirements, etc. If your job ad doesn't provide this information, they might hesitate to apply.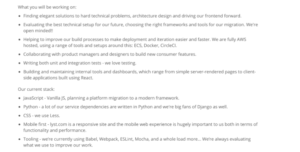 https://resources.workable.com/blog/best-job-ad-examples
It's important to include a brief statement about the company, but you don't need to focus on that in the job description.
Avoid jargon
Jargon is a tricky subject. Obviously, candidates are expected to know the specific jargon in their field, but the job description probably isn't the place to test their knowledge. Much like what we said earlier about buzzwords, jargon can put some candidates off applying. It might sound silly, but it can be quite scary to read all of those big words in a job description, even to the most skilled candidate.  Your best option is to stick to simple language that translates into something easy to understand. If you really want to cull the candidates before the interview process, consider including questions. A number of job boards let you add questions, including the big friendly giant Indeed.
Summarize your brand
"You need to share information about your company in your job description. This doesn't have to be long (just a few sentences on what your company does and its values). The candidates should be able to relate to your mission," says Stanley Dobbs, HR at Paper Fellows.
Tools that can help you with your job description
IT goes without saying that your job description should also be impeccably written. It's an important part of your branding and your public image. Grammar or spelling mistakes can seriously discredit you and your company. Here are some tools that can help you with this area:
– Via Writing and MyWritingWay are grammar resources that can help you learn about the most important rules of grammar and common mistakes to avoid.
– Boomessays and Ukwritings are editing tools praised by Revieweal. They can help you find and remove all jargon and buzzwords, as well as style mistakes.
– Writing Populist and Paper Writing Service are helpful blogs with useful suggestions on writing for business and creating job ads. You'll be able to find some great examples here to replicate and bad examples to avoid.
– EliteAssignmentHelp and Essayroo are online proofreading tools recommended by Essayroo review that can help you proofread your job ads easily.
– Simple Grad and Let's Go And Learn are writing guides that can help you create the best job ad that will attract top talent.
Writing a good job description isn't easy. However, with some simple rules and knowledge, you can create a great ad that will attract attention, be easy to find and work wonderfully for your employer branding.
---
Chloe Bennet is a content manager and business consultant at Academic Writing Service and Big Assignments, which are both educational websites. She helps with business communications, e-mail marketing and on-boarding. Also, Chloe is a writer for the writing service, AustralianHelp.
Author:
Ali Neill
As the job board tester and blog editor for the Jobboard Finder, Ali works on job boards from all around the world and keeps a close eye on the recruitment trends thanks to a number of sources, including the website's social media pages.
Article Review
Reviewer
Review Date
Reviewed Item
Author Rating