BACKGROUND
Colombia is home to some of the most stunning landscapes nature and man have to offer. Bright colours, huge festivals and amazing coffee are just some of the things Colombia is known for. Unfortunately, the Latin American country also has an unpleasant past involving drug rings, kidnappings, murder and the FARC rebels. With the Civil War finally over after five decades of uproar, the safety is improving, making it a popular destination for tourists and for work. Colombian unemployment has been dropping since January 2018 and it is currently similar to the unemployment in France! In order to take advantage of this new era in the Colombian history, with a developing labour market and motivated workers, companies need to understand the recruiting process.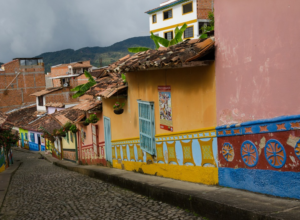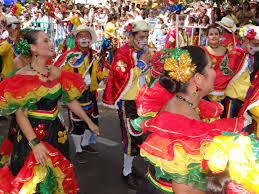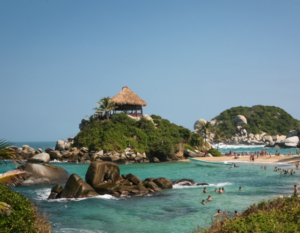 CURRENT JOB MARKET
Current affairs
The disastrous inflation in Venezuela has led to massive migration with more than 2 million people leaving the country since 2014. The most popular destination has been Colombia. Around 600 000 Venezuelans have moved to their neighbouring country and this affects the labour market, especially since companies need to remember that they are limited when it comes to hiring foreigners. Venezuelans are crowding the streets and draining the healthcare resources, which has upset some aspects of their recovery since the war. Even if the government has offered a minimum amount of help for the new visitors, the country is overwhelmingly catholic, so the church has stepped in. They provide meals and shelter.
In August, Amazon announced it would be opening a service centre in Colombia, which would create 600 jobs . It's good news for jobseekers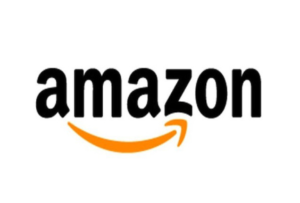 who will have the opportunity to work in an international company; but it's bad news for some other companies like Chile's Falabella, a large retail company in Latin America. Only time will tell if they manage to share the territory.
Contracts and Pay
Some of Colombia's past is more than shady, but worker rights are relatively well protected by Unions, the Constitution and the Labour Code. When recruiting, it is important to know what kind of contract you can offer your future employee and what kind of expectations to have.
In Colombia, the contract can be verbal or written, so the recruiting process can lead directly into hiring. If wording is an essential part of a written contract, it is even more so for a verbal one. You will need to know some terms like "Contrato a término fijo" (Fixed term contract), "Contrato a término indefinido" (contract with an indefinite length), "Contrato por la duración de una labor determinada" (Contract for a set task) and "Contrato accidental o transitorio" (short term contract).
When advertising your position, you will need to include the pay for most job boards. The minimum wage was raised to almost $250 in 2017 and the job boards really highlight the salary (which is sometimes the main filter for job offers, like on Elempleo). A competitive salary will attract more jobseekers than good branding.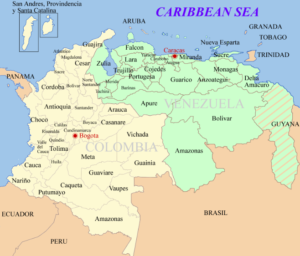 If you decide to recruit foreigners, you need to respect some rules. Foreigners are not allowed to join a union and the company is limited to hiring one foreigner for every nine Colombian employees. They can hire up to 20% of foreigners for management, directorial or specialist positions. Otherwise, An application to the Subdirectory of Individual Subdirectory Relationships in the Ministry of Social Protection and Health is required to resquest authorisation for more hirers. As for visas, there are four different types of business visas, which recruiters and foreign jobseekers alike will need to research carefully before working in Latin America.
Lastly, recruiting in Colombia often involves recommendations. Since who you know is more important than what you know, you can use that to your advantage to recruit more cheaply. If you find some candidates you like, encourage them to bring their friends in for an interview. The dominating sectors are services, sales, transport and production, so the skills required can be relatively low.
OUR TOP PICKS
Jobboard Finder is the largest database of job boards in the world. We test and keep track of over 950 websites to make the recruiting process easier. For Colombia, these are the best job boards:
---
We hope you enjoyed our article on Colombia! If you have any suggestions for our blog, please let us know in a comment below.
Author:
Ali Neill
As the job board tester and blog editor for the Jobboard Finder, Ali works on job boards from all around the world and keeps a close eye on the recruitment trends thanks to a number of sources, including the website's social media pages.