Long before there were chatbots and AI, there were job boards. While recruiters struggle to get ahead and hope to recruit faster and better thanks to new gadgets, the average jobseeker hasn't moved past the basics. In fact, more than half of jobseekers use a job board to find their next profession. As the Madgex' Jobseeker Survey shows us time and time again, jobseekers visit job boards to see available jobs and hiring companies. With that in mind, it's important to start by choosing the right job site for better visibility and more potential candidates.
Know your company
The first thing to consider when choosing a job board for your job offers is how the site can highlight your best features. This means that before you even look at a job board, you need a clear idea of what makes your company attractive: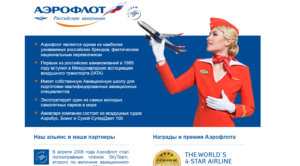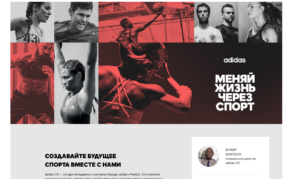 Do you offer great benefits?
Is it possible to negotiate flexible hours?
Does the office have a friendly vibe?
Are you in a great location?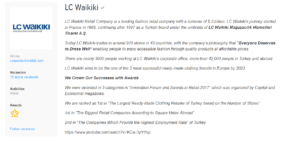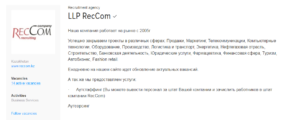 If the company alone has the power to attract talented individuals, then you want your candidates to see that. For that reason, you'll want to pick a job board with company pages and good branding. Some sites only have room for a short description and a tiny logo, others don't have company pages at all. On the other hand, there are job boards out there that let you include a list of benefits, a video, a map and feedback from the staff. Company pages can have a standard layout (like they do on Kyrgzstan HeadHunter) or be completely customizable (which is the case for the Russian HeadHunter). If you have a great office space, flaunt it. However, if your company doesn't make the best first impression, then the emphasis on branding probably isn't for you. Companies featured on Goldenline in Poland can really benefit from lots of feedback from past and current employees. Companies which promote diversity, have great benefits, hire students or something else that could make them attractive can highlight that aspect of their business on WayUp. Small companies are likley to go unnoticed on those kind of job boards.
Another great thing about a company page for frequent recruiters is that it remains on the job site even when you don't have any current job offers. Jobseekers can see how awesome it is to work for you all year round. Even without any current offers, they might apply for future opportunities. When new positions open up, you'll be happy they did.
Research the position
Chances are, you haven't been asked to hire for just any position. Most of the time, you're recruiting for a job with a long title like "Media Publications Administrator", "Power Distribution Engineer", "Logistics Specialist Coordinator", etc. Regardless of the fancy name, the most important part of any job offer is the description and the requirements. You can't find the right person for the job until you know just what the job entails, so study the list of necessary skills. If it helps, try to imagine yourself in the job:
Does the job require a specific range of skills?
Is it a position affected by the candidate short market?
Will the company be hiring someone permanently or just for an upcoming project?
Are language skills important?
Is it possible to recruit internationally?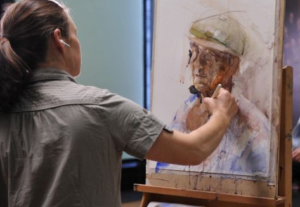 Depending on your answers, you'll be considering different job boards for the recruitment campaign. If you're targeting a very specific type of candidate, niche job boards are usually a better pick than generalist ones. Not only are you more likely to receive relevant applications, but the CV database – if there is one – enables you to contact candidates directly. In the candidate short market, the CV database is a vital part of the recruitment process. Candidates that aren't actively looking for work are difficult to reach. Luckily, job boards that create a community attract these candidates based on more than just their job offers, and enable recruiters to find them all in one place.
Positions that aren't likely to become permanent within the company appeal to candidates looking for flexibility and more professional freedom. Your best option is to advertise directly on freelance job boards. On the other hand, if you want permanent employees, then choose a job board, which allows you to highlight that, thanks to its filters, for example.
Language skills can appear in the filters on multilingual job boards. They are also more likely to appear on job sites in foreign countries, which try to cater for international recruiters. In Estonia for example, CV Keskus and CV.ee aren't language job boards, but they have filters to help find bilingual candidates. Even the classifieds job board Gumtree, in the UK, has language options. If it's important for your job opening to speak many languages, then it's definitely worth investing in the CV database or ad space on these sites.
Think like your future recruit
Now that you have your long list of questions and answers to help select the right job site, it's time to turn the tables. Finding the right job board for you as a recruiter is one thing, but you want it to be the right job board for the candidate too.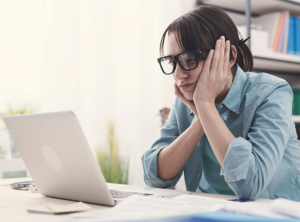 Some of the same questions apply, but there are a couple of additional ones every good recruiter should think about asking:
Do candidates know this site?
Is it easy to create an account?
Is it easy to apply to job offers?
You can create a candidate persona based on your brainstorming, but that's a topic worth discussing in more detail. Aktor Interactive has a whitepaper that tackles the issue quite well.
Choosing a job board takes time. Consider all of your options, because there are many factors affecting the final outcome. Finding candidates starts with the best exposure. Once you've found the right site, you're just a step away from finding the right employee.
Author:
Ali Neill
As the job board tester and blog editor for the Jobboard Finder, Ali works on job boards from all around the world and keeps a close eye on the recruitment trends thanks to a number of sources, including the website's social media pages.