On-going economic issues, worsened by the uncertainty around Brexit, is not only a worry for UK employers, but it's also making professionals nervous about the prospect of changing jobs. Recruiters have to face the difficult task of finding the right employee in a candidate short market.
Furthermore, according to recent reports from the ONS, EU workers are quitting the UK at the fastest rate since 1997. For employers, this means even more pressure when it comes to attracting, recruiting and retaining the most talented professionals. It doesn't help to panic though. If you're struggling to find the right people for your roles, or want to strengthen your workforce planning in 2019, there are steps you can take, so read on for our tips on how to recruit in a candidate short market.
Use the right tools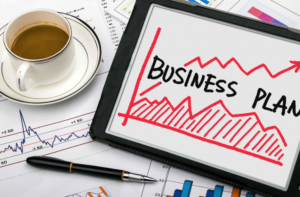 Nowadays, effective recruitment is heavily reliant on good technology. Whether you invest in a job board to advertise your vacancies and search CVs, or an Applicant Tracking System (ATS) to monitor applications, using the right tools is crucial if you're hiring in a candidate short market. For more ideas on what kind of technology is out there for your recruiting needs, check out the software that can rewrite, reword and rethink you adverts.
Essentially, time is money. That means you should be looking at how you can save time with various time-saving tools. For example, job boards can send relevant CVs straight to your inbox, without you even needing to conduct a search. According to the 2018-19 Recruiting Site Trends survey done by the Jobboard Doctor, job alerts are the most efficient way for jobseekers to find work. Logically, CV alerts can be just as efficient for recruiters.
In addition, ATSs are great for screening and shortlisting candidates, meaning you can focus your efforts on the individuals that are most suited to your roles.
Tap into your employees
Don't forget, your workforce is one of your strongest assets, so use it to your advantage. If you don't already have one, now might be a great time to build an employee referral programme. Essentially, you'll encourage current team members to recommend people they know to work for you, offering them a financial reward for doing so. You can set rules around this, for example, not paying out until someone has passed their probation, or varying the amount you pay based on the seniority of the role. Alongside this, you could ask your employees to promote your roles on social media, or share pictures from staff events to show what a great, inclusive workplace you run.
Embrace social media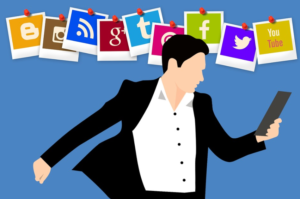 Speaking of social media, you can use it to your advantage to attract candidates. Have you heard of inbound marketing? Well, now we have inbound recruiting. In inbound marketing, you offer diverse forms of content to intrigue potential consumers and turn them into customers over time. By delivering useful content based on the interest shown by the target audience, the company can draw in future customers effortlessly. In inbound recruiting, it's the same concept, only you want to turn candidates into employees.
Whether it's posting your open vacancies (and encouraging existing employees to share them), or highlighting what it's like to work in your business, showcasing your employer brand is essential in today's candidate short market.
Another creative way to showcase your workplace is through employee testimonials. These can help to bring your company to life over the web and get people excited about wanting to work for you. For more ideas on inbound recruiting strategies, check out the Aktor Interactive whitepaper.
Consider your packages
It's important to remember that the current market is very much candidate driven. This means that candidates have more power than ever before. As such, it's important that you're offering packages that meet prospective employees' needs.
Remember, it's not always just about the salary. Of course, you need to offer fair pay and ensure that it's aligned with industry standards, but you should also consider other benefits such as flexible and remote working, time off on special days (like on birthdays) or local discounts.
Don't forget, you may be up against several different employers, so it's important to know what the competition is doing too. By knowing what the competition is prepared to offer in the way of benefits, you can match it. Then shout about it on social media, on your careers pages and during interviews and you'll have a much better chance of standing out.
Look at your current workforce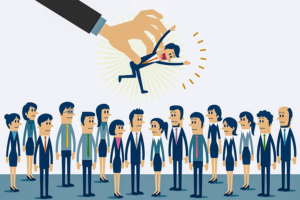 Reviewing the structure of your current workforce can be beneficial. Before you recruit, see if other employees in the company can move roles, fill gaps or enhance their skillsets. As an employer, you should always look at ways in which you can help your employees to develop in their roles and progress within the business, making way for fresh new talent to come in elsewhere. Be careful when promoting though! There are a number of key characteristics to look out for before actually offering an employee a promotion.
Recruit confidently
Over all, it's clear that employers are under increasing pressure to fill their vacancies, and it isn't getting any easier. More than ever, it's important to pull out all the stops to meet the needs of candidates. Luckily, there are many different tools to source CVs, showcase your vacancies and promote your brand.
With the New Year hiring rush fast approaching, start exploring your hiring strategies now and you'll stand a much better chance of recruiting candidates in the current market.
---
We'd like to thank Augusta Henning from CV-Library, for this contribution to our blog.
Author:
Ali Neill
As the job board tester and blog editor for the Jobboard Finder, Ali works on job boards from all around the world and keeps a close eye on the recruitment trends thanks to a number of sources, including the website's social media pages.