Sweden is known for being one of the happiest nations in the world thanks to the generous employment conditions, comfortable social support and affluent lifestyle. But recently the country has slipped a few places in the world happiness ranking and people are starting to wonder if it still boasts the same high standard of living as it used to. Here at Jobboard Finder, we will be evaluating the labour market in Sweden and giving you advice for your job search and recruitment campaign.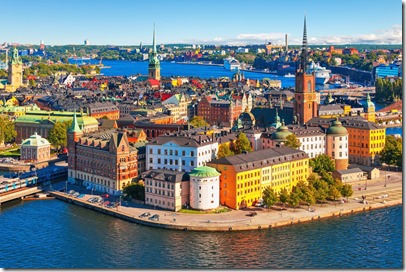 With a comfortable welfare system in Sweden, you can be sure that your employees will be receiving the highest standard of support from the government; with many benefits that other countries do not offer. For example, employees are given 18 months of paid parental leave per child and subsidies for healthcare, childcare and education are proposed by the government so that people working in Sweden can live a very comfortable life. These benefits, which are free of charge, attract many international job seekers to Sweden and therefore recruiters will not have a hard time convincing someone from another country to migrate and work for them. What is also interesting is that Sweden's unemployment rate is at a record low, which just goes to show that the labour market is doing very well for itself.
You don't need to speak Swedish to get by in Sweden, unsurprisingly. It is well known that Scandinavian people speak better English than most other countries and recruiters will not have any difficulty in finding highly qualified applicants to fill their positions. However if you are a job seeker and do not speak Swedish then your search may be limited. Most international companies use English as their business language but having a conversational level of Swedish will open many doors and make you a more attractive candidate.

Jobboard Finder's top 4 job boards in Sweden:
Swedes are hardworking individuals and they expect the company to reciprocate their hard work. Be prepared as a recruiter to give back to your employees in terms of salary and company benefits as Sweden is all about equality and fairness. As for contracts, it is important to keep in mind that it is illegal to draw up a contract based on an hourly rate (even if there are ways to get around this).
Keep up to date with our news articles and receive them directly in your mailbox by subscribing to our newsletter. If there is a particular topic that you would like to see featured on our blog please let us know.