Launching an international recruitment campaign in a foreign country is a great opportunity for your business to expand and your company to grow, but many recruiters do not realize the variety of problems that they will inevitably have to face during this process. Hiring qualified candidates to join your business and fit into the company's working environment can be rather difficult in a country that has a completely different business culture and etiquette. Here at Jobboard Finder, we are experienced players in the world of international recruitment and we have offered our tips to help employers run a smooth recruitment drive.
Choosing the right e-media for your campaign can be difficult in your own country, and even worse when you are dealing with a foreign country. Knowing where to find highly qualified job seekers, that are suitable to join your team, can prove to be quite a challenge. When you are not familiar with the country and have no idea where to source candidates, this is where Jobboard Finder excels. With Jobboard Finder, you can search and compare job boards in over 178 countries around the world to find the job board that best suits your needs. This can save you valuable time and money by accessing the target audience directly without wasting time with your ad on an expensive and not visited job site.
Cultural and language differences really are the biggest obstacles for international recruiters as a lack of communication puts both the candidate and the employer in an uncomfortable situation. As a recruiter, it is important to remember that the skills of a candidate should be prioritized over their level of English (or whichever working language you use in the company). Be prepared to notice cultural differences in the way the employee works and communicates; each country has its own business culture so something that might be rude to you is seen as normal or even as a sign of respect to the employee.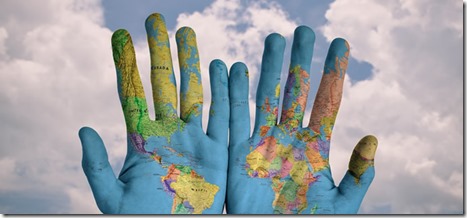 You may be interested in encouraging employees from your home office to join you in the new country. This way the employees can experience new working environments and labour markets from the comfort of working for the same company. However you should be aware that certain nations are a lot more interested in this migration than others. According to research, 8 out of 10 employees in the UK are willing to work overseas whereas in countries, such as the Netherlands and Denmark, less than a half of the employees interviewed said they would want to move.
Another problem that recruiters often face when they start looking to hire overseas is the legislative processes and documentation that they need to create a regional office and hire nationals. We suggest seeking advice from a lawyer who specializes in commercial law to make sure that you are not missing any paperwork or breaking any rules. This also means you can assure that you will be providing your employees with the highest level of administrative support and that you won't have any surprises later on.
Keep up to date with our news articles and receive them directly in your mailbox by subscribing to our newsletter. If there is a particular topic that you would like to see featured on our blog please let us know.
Article Review
Reviewer
Review Date
Reviewed Item
Author Rating