Over the past few years there has been a huge rise in international investment seen in South Africa as more and more global companies are choosing to do business here, set up offices, and hire nationals. As Africa's biggest economy it is clear to see why South Africa is so attractive to the rest of the world and many see the country as a potential gateway to the economies and markets of the nearby African countries. If you are considering starting a recruitment campaign in SA, it may be a good idea to take into account our following tips and ideas for a smooth operation.
If you are thinking about hiring professionals from outside of South Africa, then you will need to prove that you are unable to find local employees first. Unfortunately there is a heavy strain on the job market as the unemployment rate is high and there are vast numbers of semi-skilled and unskilled workers without steady income, so the government prefers to provide jobs to nationals rather than foreigners. The government also makes it difficult for international job seekers to enter the country. They must already have been given a job offer before leaving their home country and they must have already applied for a working visa, if not they may be deported.
With more and more international companies deciding to move to South Africa, the number of available jobs has increased dramatically. The job sectors where we have seen the greatest improvement of job opportunities is food and retail. Over the past 8 years, the retail industry in South Africa has grown by, on average, 3% per year. Online retail sales have also grown 29% per year on average and in 2012, the retail sector hired around 2.8 million people which equates to 22% of South Africa's labour force. It seems that retail is a very profitable sector for job seekers in South Africa as it does not require previous experience or education.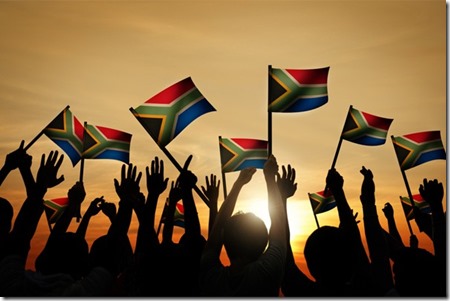 Recently, LinkedIn became one of the top grossing apps in South Africa on iOS devices, beating other popular apps including many addictive games. This just goes to show that LinkedIn is already widely used and highly popular in SA. Many believe it to be so popular in this emerging market because of the lack of formal structures for professionals wanting to network. With such a large number of unemployed inhabitants, it is clear to see how useful LinkedIn can be for recruiters to find the perfect and experienced candidate.
Top 5 job boards in South Africa
Jobboard Finder can help you with your recruitment campaign in South Africa as it is the largest search engine and comparison website for job boards. With over 1000 job boards from around the world displayed on our site, job seekers and recruiters alike can search and compare all the latest information and prices to find which e-recruitment media will best suit their needs. For South Africa; we have selected and listed the following highest rated job boards:
South Africa's business and physical infrastructure is developing rapidly to accommodate for the international interest and it is now time for global bodies to make the move and launch their expansion projects in this paradisiacal country.
Keep up to date with our news articles and receive them directly in your mailbox by subscribing to our newsletter. If there is any particular country or topic that you would like to see featured on our blog, please let us know.
Article Review
Reviewer
Review Date
Reviewed Item
Author Rating