Recent studies have shown that Singapore's abundant job market may not be so prosperous for job seekers as it once was. Nowadays, the number of active job seekers is a lot more than the number of available positions, for the first time in over 4 years. This means job seekers are having to lower their expectations to find something suitable. Here at Jobboard Finder, the world's largest job board search engine and comparison website, we have thought that it would be helpful for all recruiters and job seekers to have a bit of market know-how. That way they can adapt their international recruitment campaigns and job searches to fit the Singapore market.
The country is known for its excellent quality of life and for many years, its thriving job market. But reports from the second half of 2016 show a slowing economy and a declining number of job opportunities, which is starting to worry the many expatriates living in Singapore. One of the most shocking indicators of a stagnant market was the increase in unemployment rate to 3% in 2016. The industries hit the hardest were finance and manufacturers, which is actually one of the largest sectors in Singapore.
In Singapore, foreigners make up one third of the population and the small island land mass makes it the second densest sovereign state in the world number. The population mix is a demonstration of the country's multicultural and rich history with the main resident population going to Chinese, then indigenous Malays and ethnic Indians. Internationals do make the move to immigrate to Singapore because of a number of reasons. These benefits include open recruitment policies for foreigners, low personal tax, and English as the working and education language.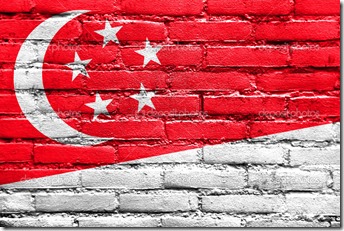 Working conditions in Singapore are excellent and the high standard of living is echoed in this as well. Many rankings have repeatedly named this island as having the best living conditions in Asia. With low crime rates, political stability, and excellent healthcare service, this country really does sound like an expats dream. In terms of working culture and customs, there is a strong emphasis on punctuality. Avoiding eye contact with someone older is also perceived as disrespectful, much like in the other neighbouring Asian countries. You will almost never experience or hear about striking in Singapore because the hiring and firing conditions are flexible and the workers are very happy.
Jobboard Finder's top job boards in Singapore:
For both employers and job seekers, Jobboard Finder is the first decision-making tool for recruitment campaigns and job searches. By gathering tools and services that recruiters can use to search and compare employment websites from all over the world to find the best job search sites, it really is the best solution for recruitment needs. Today recruiters can also purchase job advertisements for the media they have selected and manage their postings directly from our unique platform. Then they can rate and review the job boards they have used in the past for our community of professionals to see.
Keep up to date with our news articles and receive them directly in your mailbox by subscribing to our newsletter. If there is a particular topic that you would like to see featured on our blog please let us know.
Article Review
Reviewer
Review Date
Reviewed Item
Author Rating