It has been a tough few years for the Ukrainian job market and for the working population. To make things worse for the Ukraine following years of political trouble and economic crisis, the unemployment rate is now rising. Here at the Jobboard Finder, we want to explain further what the characteristics and specific customs of the Ukrainian market, so we have compiled this short explanation.
Trouble started in 2014 with the Ukrainian revolution spurred on by the seizing and annexing of Crimea by Russia which was preceded by the ousting and depowering of Ukraine's pro-Russian president. Due to this political instability, the Ukrainian economy was hit hard: sharp reductions in the country's GDP (as Russia had been Ukraine's number 1 export and import partner) and an increase in unemployment to match. To tally this equally negative situation the Ukraine is facing, is the national debt that has been accumulated over the course of the past decades. This country now has more debt with the IMF than Greece and is now trying to combat this by instigating a strategy of hyper-austerity. Part of the strategy includes cutting spending on reducing unemployment and disability insurance so it goes as no surprise that the level of people without a job is 10.3%.
Professional life in the Ukraine is very similar to other Eastern European countries; 25 paid holiday days a year (which can surprisingly be negotiated to 30 days), 1 month resignation warning after a trial period of 3 months and an average salary of $200/$300 per month. The working language can depend on which area of the Ukraine you are in and which company you are working for. For example in the West, Russian is spoken a lot, whereas Ukrainian is the national business language. English is expected in the international companies. There is a large population of professionals in the human resources sector and it is a thriving industry in Ukraine; HR managers, recruiters and head hunter positions are available throughout the country. The country also does very well with computer programmers and the IT/tech business.
Sadly a large proportion of the international companies that were doing business and had offices in the Ukraine have now left the country and escaped the draining market. However there are still a few foreign companies working in Ukraine and looking for English speaking candidates, but it is advisable to know a good level of Ukrainian to be able to set up a life and get by on a day to day basis. A side effect of the austerity includes high taxes and because of this a high number of workers do not have official contracts and some receive an official low wage and also cash in hand.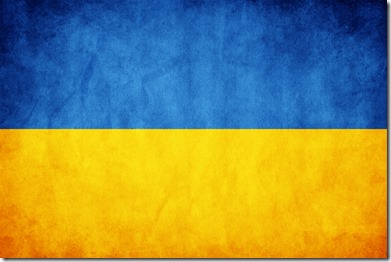 Jobboard Finder's top job boards in Ukraine:
For both employers and jobseekers, Jobboard Finder is the first decision-making tool for recruitment campaigns and job searches. By gathering tools and services that recruiters can use to search and compare employment websites from all over the world to find the best job search sites, it really is the best solution for recruitment needs. Today recruiters can also purchase job advertisements for the media they have selected and manage their postings directly from our unique platform. Then they can rate and review the job boards they have used in the past for our community of professionals to see.
Keep up to date with our news articles and receive them directly in your mailbox by subscribing to our newsletter. If there is a particular topic that you would like to see featured on our blog please let us know.
Article Review
Reviewer
Review Date
Reviewed Item
Author Rating