Today on the blog, we are featuring Portugal and the best job boards available in the country! Keep reading to find out which sites we tested and which work best in the Portuguese employment market.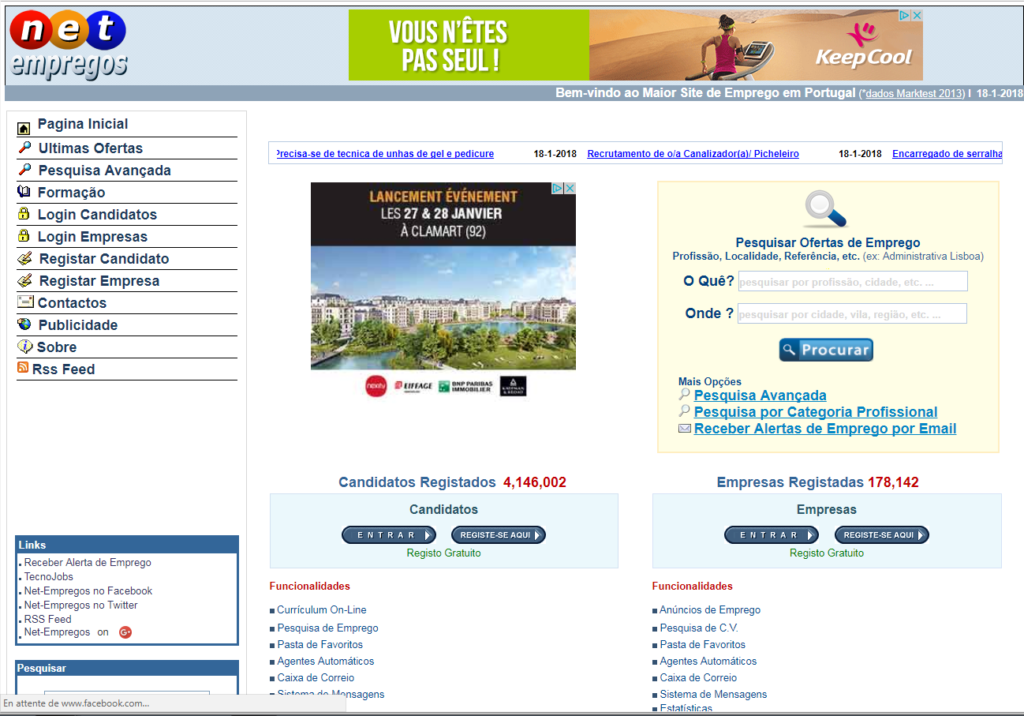 Net Empregos is Portugal's leading job board and your go-to place if you are trying to find a job or candidate in the country. Despite the very outdated–looking website and confusing layout, this job board's interface does a good job of hiding the fact that it is Portugal's number 1 site: it boasts an enormous range of jobs in everything from education to administration and repairs. The jobs are from both large and small companies and are regularly updated, meaning that it's safe to sayyou can find a recently updated job offer. Drawbacks? The adverts around the screen are distracting and you have to create an account to apply for jobs, which delays the process significantly. That said, for the best jobs and job candidates in Portugal, Net Empregos is still a great pick!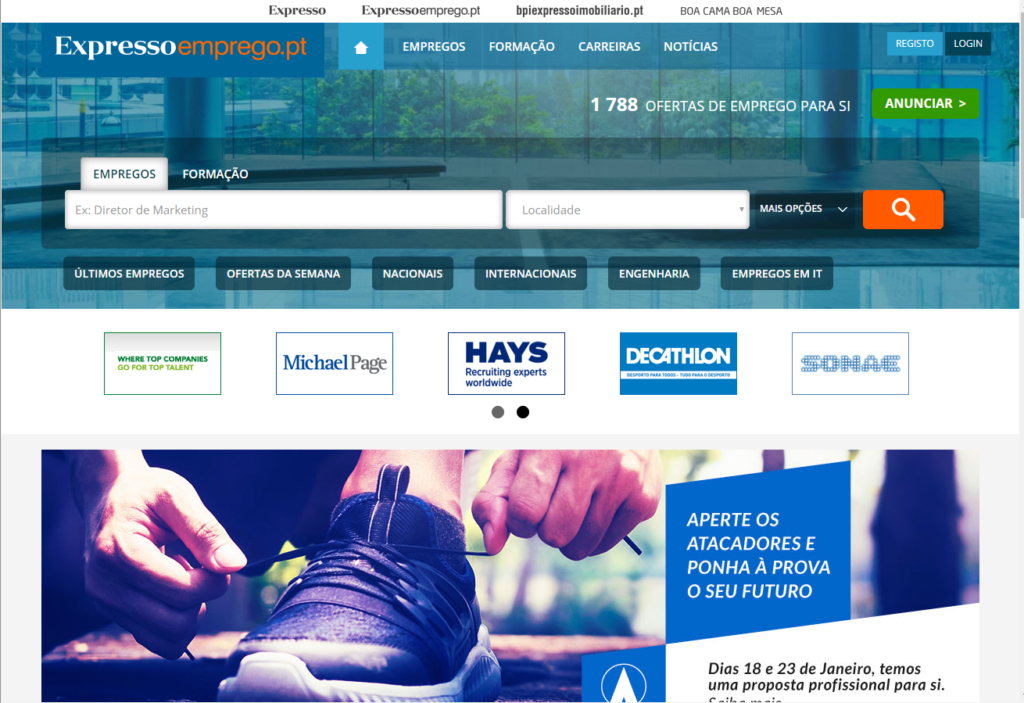 This high-performing job board has a nice modern design and is inviting. Whether you're a jobseeker or a recruiter, you'll love Expresso Emprego. There a hundreds of job offers and more added every day! A trusted job board in Portugal and we can see why. It has several features for recruiters, such as having your job featured as the 'job of the week' or just featured permanently. You can also have it promoted in the 'recently published' section of job offers when it is uploaded. The site offers advice and support as well as a news blog for jobseekers. Overall, this is a strong second choice for publishing a job advert in Portugal.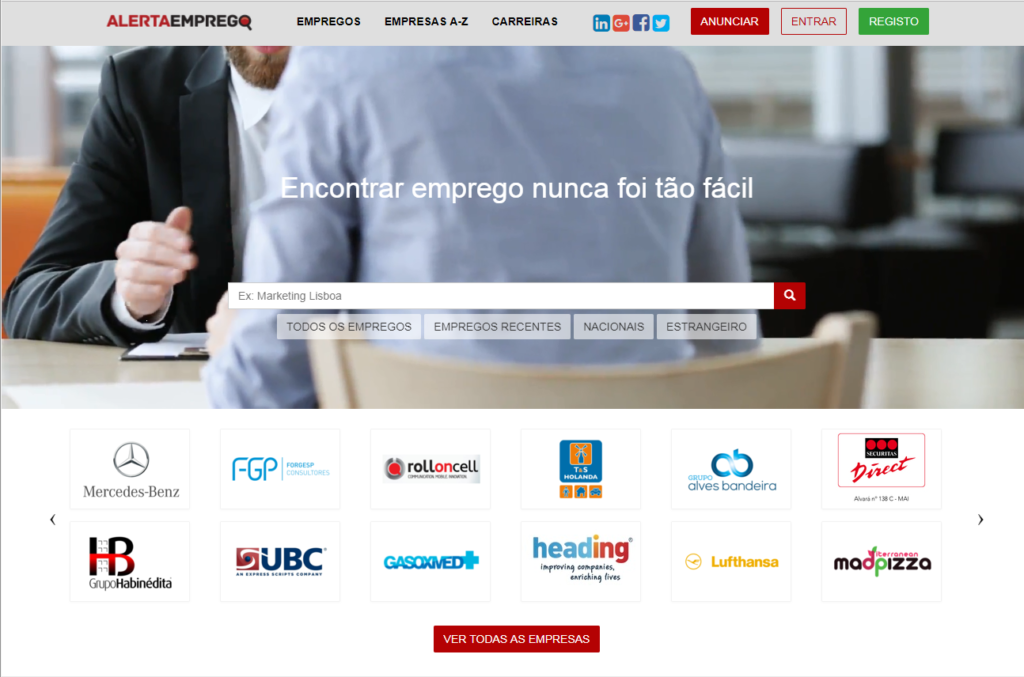 On this job board, you have a choice of different search options when looking for a job. You can either do a quick search using keywords for the position or the sector, or alternatively you can search by location using the map of Portugal's regions. Companies both large and small use this website to advertise their jobs, and the site also lists international employment opportunities outside of Portugal, but these are mostly in Europe.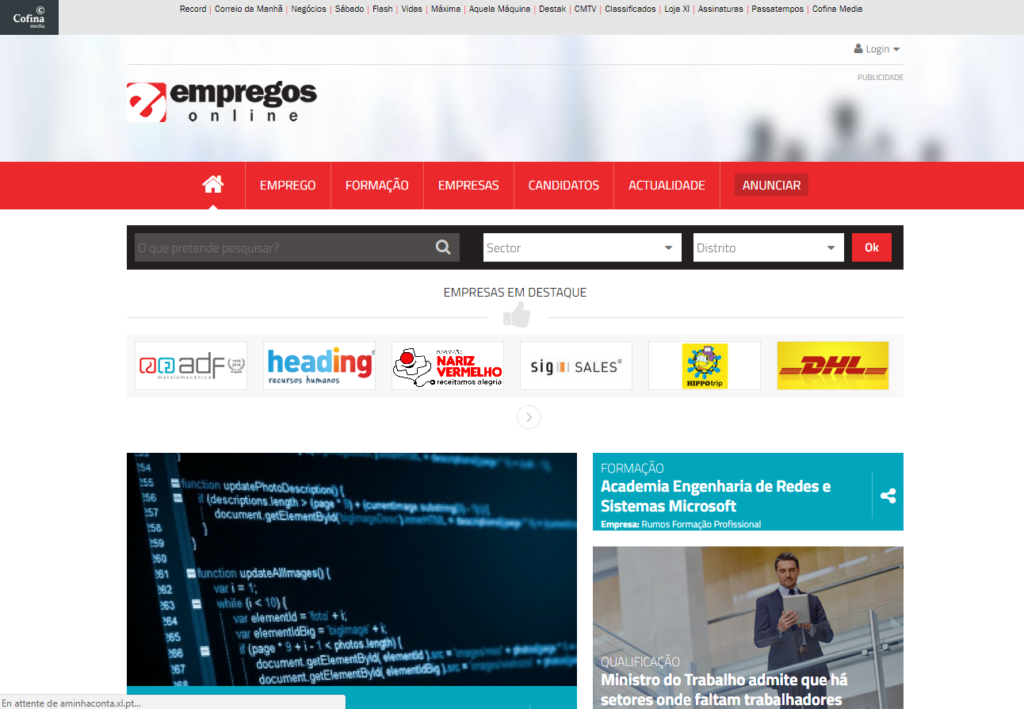 Empregos Online has an attractive and smooth interface that encourages user interaction straight away. You can get your job featured on the homepage with the title, the logo and a descriptive picture, which is really eye-catching and effective. It's a great way to promote your job offer. The site also lists the employers who use it, such as DHL and Sotheby's. For jobseekers, this is useful because they can see straight away if an employer they are interested in has posted jobs on this site before. We recommend Empregos Online!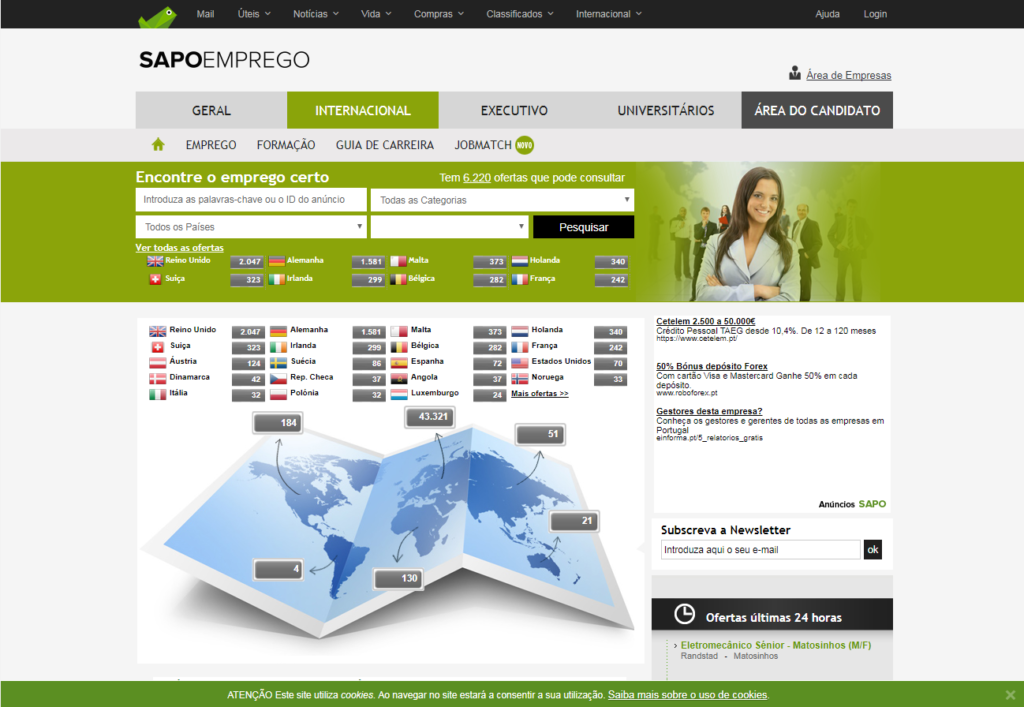 Last but not least, Sapo Emprego is yet another good choice for job posting in Portugal. It has a clear layout. However, the homepage adverts could be more attractive; they don't stand out that well. These adverts are based all over Portugal, which gives the site a nice geographical spread. This job board offers employment options abroad too!  From the looks of things, there's something for everyone, no matter where you want to go.
Other options for recruiting in Portugal:
All of these sites are only available in Portuguese, which does tend to complicate things for an international recruiter. However, at Jobboard Finder, we are partnered with the leading job boards in Portugal meaning we can easily run your international recruitment campaign for you! All you have to do is tell us your needs and we will recommend an appropriate job board for your recruitment campaign. Then, you just send us the advert you want posted and we do all the rest!
---
Any suggestions for our blog? We'd love to hear them!
Article Review
Reviewer
Review Date
Reviewed Item
Author Rating