What is candidate experience? Why does it matter? and most importantly, how to improve candidate experience?
Successful organisations are very aware of the value of candidate experience and take action to guarantee it is always positive. Read on to find out more!
Companies must take great care to create clear recruitment campaigns, guiding candidates through the process and treating them correctly.
The 2017 Candidate Experience Research Report carried out by the not-for-profit organisation, Talent Board, shows the impact od candidate experience. The report shows how 82% of the people surveyed said they would refer a specific post when having a satisfactory candidate experience. Read on to find out more about how to improve candidate experience!
What is candidate experience?
It is the impression candidates get from the recruitment process of a company and the impact this has on their feelings and opinions towards it. It includes the entire hiring process, starting with the first contact job seekers have with the company (coporate career site) to reaching the very final point of communication (be it a job offer or the rejection of a candidate).
Why candidate experience matters
Providing a positive candidate experience gives companies the upper hand as it helps improve their branding. The more pleasant the candidate experience is, the higher the corporate reputation will be. Similarly, if candidates feel frustrated and drained by a complicated hiring process, they will lose interest in your business and the job.
According to the report from Talent Board, 81% of candidates surveyed said their opinion about a company changed based on their candidate experience. And 34% stated they were willing to share their bad candidate experience on social media (Linkedin, Glassdoor…)
How to improve candidate experience
Here are some ideas on how to improve candidate experience:
Straightforward online application process
In another study from Career Builder 76% of candidates surveyed said they want to know how long it will take them to complete an application before starting it. Your time, as well as the candidate's time, is very valuable. You need to take this into account as they might be employed and can therefore not spend 2 hours trying to fill in a tedious application. ou must create a simple application process in order for candidates to complete it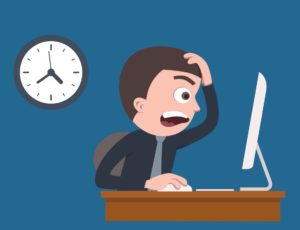 Communicate and explain the recruitment process
58% of companies do not tell candidates how long the recruitment process lasts. Candidates complain about this lack of communication as they do not have enough information and often don't know the status of their application.
There are some simple steps you can follow in order to communicate better and therefore improve your candidate experience . Send an email letting the candidate know their application has been received and when they will hear back, call them instead of sending an email, send follow-up emails and give feedback on the interview.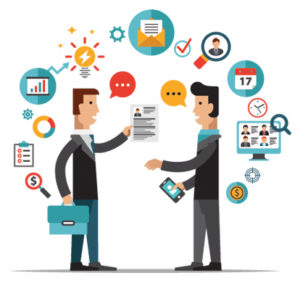 A very useful tool and recruitment software to optimise communication with candidates is Kioskemploi's Gestmax. This software helps companies manage their applications and save time by centralising all of the information in one place. Thanks to Gestmax, recruiters can easily organise video interviews, create personalised candidate pools and directly send skill tests and reminders to candidates.
Explaining each element involved in the hiring process is key. Guide the candidate through the whole process with consistent communication. Tell them the deadlines and what documents have to be sent. Even when a candidate is rejected you must let them know you won't be taking things further
Emails should be welcoming and give clear information.
Attention to detail is very important as well. When a candidate goes to the office for an interview, make sure they feel welcome and at ease. A friendly welcome from the company recepcionist, offering something to drink, having clear directions within the building and not making applicants wait too long in the lobby are only some examples.
Ask candidates for feedback
The Talent Board report shows how 42% of companies admit they never ask candidates for feedback about their recruitment process. In the same way candidates want to receive feedback on their performance to see how they can improve; companies should do the same.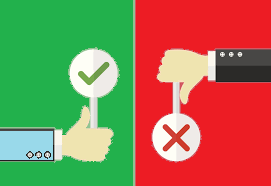 This offers organisations the opportunity to get first hand information. They learn what needs improvement and what made the experience satisfactory. Again, do not make the feedback survey tedious as it may have a negative impact
on candidate experience.
It is also great for branding. It shows you are concerned about candidate experience and want to know the opinion of applicants are of great value to the company.
We hope you have found this article "How to improve candidate experience" useful! Please let us know if you'd like us to cover any specific topics in the Jobboard Finder blog