Phones outnumber people: there are almost 7.2 billion people on Earth but well over 7.2 billion active SIM cards. Add to that fact the growing nomadic way of life with more and more people moving around both locally and internationally and you will find that a mobile recruitment strategy is fundamental to target more candidates, and most companies are now well aware of it.
Over a week ago, we posted our interview with Shelly Mudd, Vice President of Corporate Development for Jobs2Careers. Shelly gave us valuable feedback and insights about her company and the industry. She pointed out how the biggest challenge for Jobs2Careers – and the online recruitment industry for that matter – is mobile. Indeed, not only do job seekers increasingly search for jobs from their mobile devices, but they also expect to complete the full application process from them.
With an ever-faster moving way of life, professionals – whether active or passive candidates – are always on the go hence likely to rely exclusively on their mobile devices. People are getting busier and their attention span is getting shorter. Mobile recruitment brings a solution to this specific trend.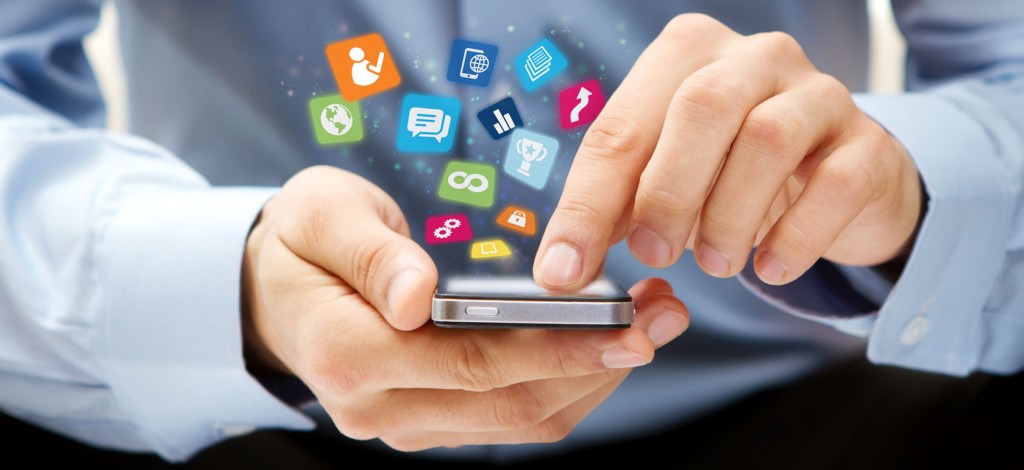 Applying for a job in a "traditional" way requires candidates to be sedentary and takes out time and energy. Recruiters cannot expect applicants to spend the same amount of time applying for a job from a desktop and from a mobile device. With a laptop or desktop, candidates can easily edit and upload their CV and cover letter while getting the full experience of a job board. Using mobile devices should be easier, faster and more personalized for recruiters and candidates. Conventional CVs and cover letters could always be replaced by LinkedIn profiles or other ready-to-use data.
Too often, companies create mobile career sites and stop there. Yet responsive web design is not enough: job seekers may use mobile devices to search for jobs, but they also want to apply for these jobs directly from their phones or tablets. This is an opportunity recruiters may be missing out on.
It is no surprise that more and more networking mobile apps are being developed, along with mobile recruiting apps. While networking apps can be beneficial to both recruiters and job seekers, recruiting apps allow both parties to meet their needs faster. In a previous blog post, we mentioned Kudoz, a Tinder-like app that helps candidates find jobs with their LinkedIn profile using the swipe function.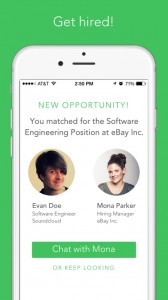 Switch, a U.S. recruiting app, calls itself the Tinder for jobs: it's actually a hybrid between Let's Meet and Kudoz. This type of mobile application is likely to be what job seekers are hoping for: a quick and easy way to apply for jobs and connect with recruiters. The way it works is similar to Kudoz: you swipe on the jobs you like and wait to get matched. Once you have a match, you can chat instantly with hiring managers, the way you do with Let's Meet. Switch CEO Yarden Tadmor said he was inspired to launch the app due to the lack of digital evolution in employment sites. He hopes to dispel the frustration and uncertainty that comes with submitting applications through impersonal portals. The app currently gathers over 100,000 job seekers.