We recently interviewed Shelly Mudd, Vice President of Corporate Development for our U.S. partner Jobs2Careers, a job aggregator based in Austin, Texas.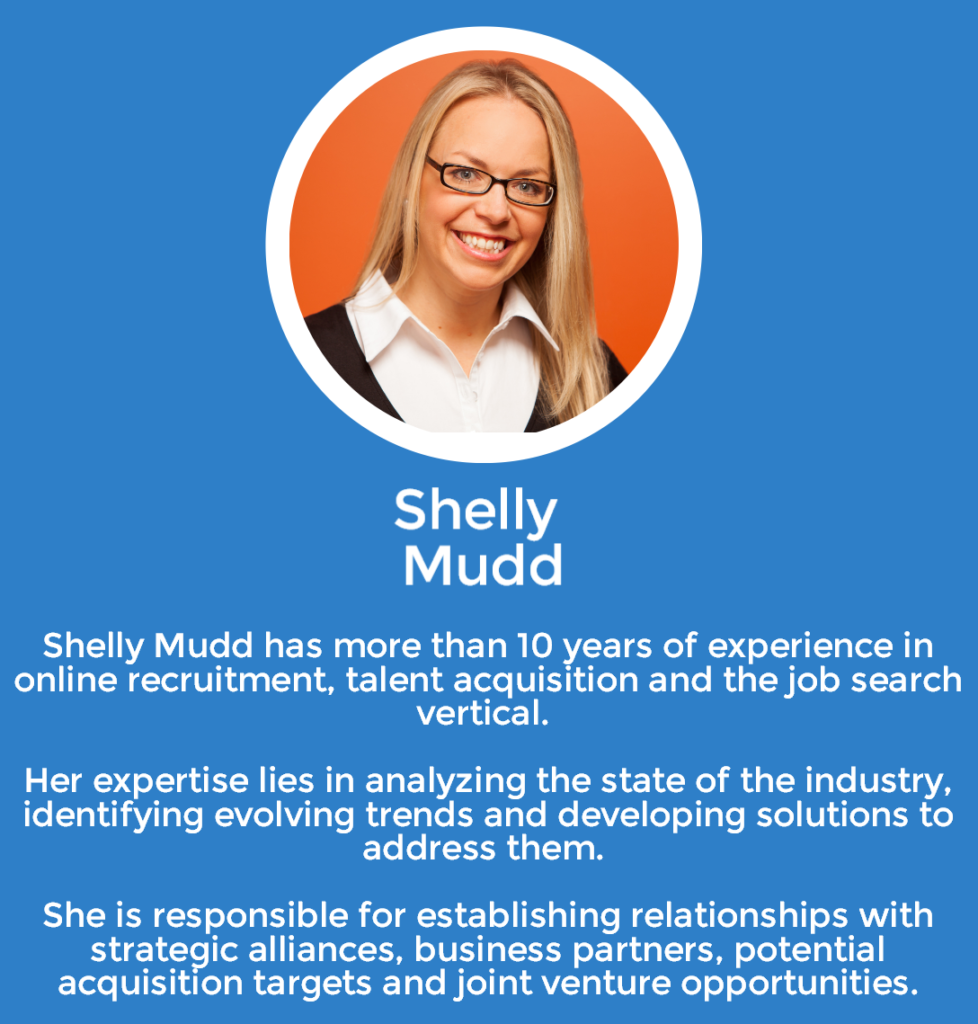 How would you describe Jobs2Careers and its current position in the U.S. market?
Jobs2Careers launched in 2010. Since then, Inc. Magazine has ranked us as the #131 fastest growing company nationwide in the 2014 Inc. 500 List. In the same list, we were ranked as the #2 fastest growing human resources company nationwide, #4 overall in Austin and #11 statewide in Texas. The same year, the Austin Business Journal ranked us as the second fastest-growing company in Central Texas in their "Fast 50."
Jobs2Careers is the 2nd largest job search engine, surpassing SimplyHired in 2014 (source: SIA Largest Global Job Board Study), and is leading the job aggregation space by offering Pay-Per-Application pricing.
What are the specific features of your job search engine that make it different from your national competitors?
While Jobs2Careers hosts a full range of Promotional Products that separate us from our national competitors, the three core advantages of Jobs2Careers are Pay-Per-Application, Pay-Per-Call and channelization by type of work (professional, part-time and gigs/On-Demand Employment™). Each of these features support Jobs2Careers' overall mission to innovate the way talent effectively finds work and enforces our history of disruption and reinvention within the industry. Jobs2Careers is also the first and currently only job search engine to offer all 3 of these features.
With the introduction of Pay-Per-Application in spring 2014, Jobs2Careers became the first and only job aggregator providing customers with the ability to buy clicks, posts, calls and applications. With Pay-Per-Application, employers pay only for completed applies, not clicks or posts. This means our clients pay for actual results and no longer have to "post and pray," giving them even more control over job ad performance.
Jobs2Careers' Pay-Per-Call enables employers to better reach the mobile candidate, which continues to become increasingly more important. By optimizing mobile job ads, employers are able to fill requisitions quicker by instantly connecting with high-demand job seekers on-the-go.
Finally, after a site redesign in early 2015, Jobs2Careers became the first aggregator to optimize the channelization of professional, part-time and gig jobs, allowing consumers to filter their search for the right job. In addition to professional and part-time jobs (both found on other job boards and search engines), Jobs2Careers also offers On-Demand Employment™, or "gig" jobs.
For job seekers, this means whether he or she is looking for 9-to-5 employment, a part-time job or a gig to make extra money, an applicant can discover everything from small jobs to big careers in one easy-to-use interface. For employers, this channelization increases quality as job seekers target their own search results based on his or her desired type of work, eliminating irrelevant listings and decreasing "curiosity clicks."
Is there a tendency for U.S. workers to hold multiple positions?
According to the Bureau of Labor Statistic's April 2015 Monthly Review, 6.8 million workers in the United States hold more than one job, which is around 5% of the total number of workers with jobs. The same report states that even 6% of people with college degrees hold multiple jobs.
In addition to the tendency to hold two jobs, people in transition may pick up gigs to earn extra money and see them through stretches of unemployment. And in addition to unemployed job seekers, the number of persons employed part-time for economic reasons, meaning their hours had been cut or they were unable to find a full-time job, was unchanged in the May 2015 report.
Regardless of circumstance or current employment status, job seekers are granted free access to over 6 million available listings in all industries and across 100% of the United States. Jobs2Careers helps 1 in 15 working Americans find whatever type of work fits best with their lifestyle in an interface that works for them and offers job seekers opportunities they may not find on traditional job boards or other job search engines.
You mentioned a site redesign in early 2015, can you tell us about the reasons and results of such a release?
Our new identity and redesigned website focused on the ecosystem of work and aimed to rethink the kinds of work for which people are searching. We knew that they way people work is changing, but the way they find work is not. With this in mind, we created the new design, empowering job seekers to search in a different way, making for a higher quality user experience with more targeted search results and better matching for advertisers.
By analyzing the state of the industry, Jobs2Careers identified the raise of the 1099 employee (i.e independent contractor) as a growing trend that needed to be addressed by job advertisers. Today, people want to choose what, where, how and when they work; they want to be able to search for On-Demand Employment™. This trend was the driving factor for our redesign and ultimately resulted in the addition of "gigs" to the site.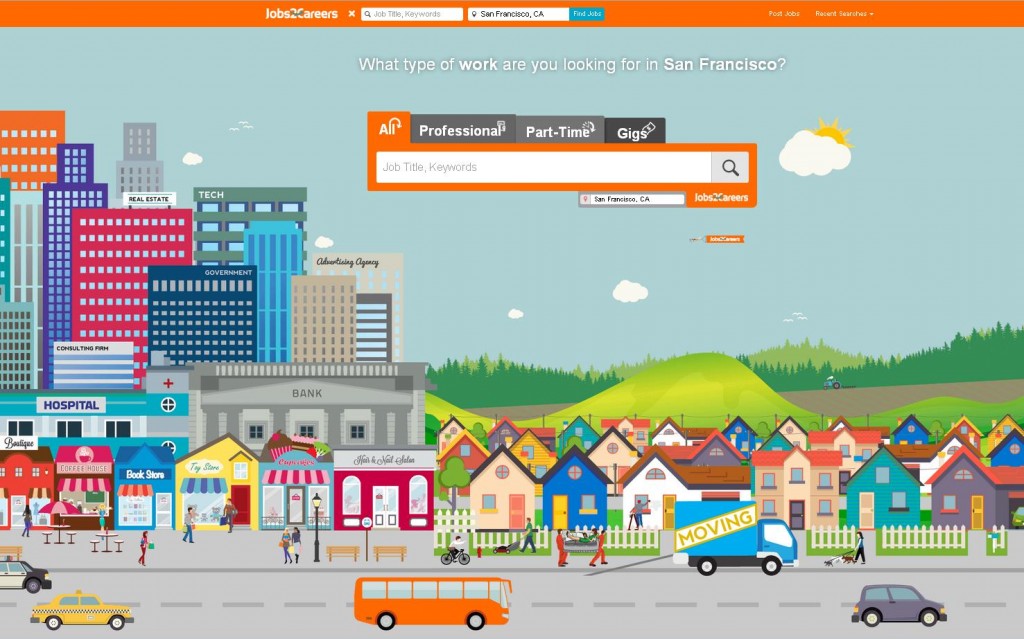 The results have been astonishing! Early response was overwhelming positive and supportive. Employers and job seekers alike raved about the enhanced user interface and superb level of creativity in combination with the improved job seeker functionalities. Since the launch, support has continued to grow as we've increased 227% in the number of clients year-over-year and watched our web traffic skyrocket.
What are some of the company's best innovations?
Our greatest innovations would be Pay-Per-Apply-Click (Job Preview), Pay-Per-Application, Pay-Per-Call, a transparent and multi-functional Publisher Program, and creating the "World of Work" you see with our current design.
Pay-Per-Apply-Click and Pay-Per-Application were cutting edge because they each propelled job advertisement to the next step in its evolution. Pay-Per-Call helped the employer grab the mobile job seeker. In building our Publisher Program, we have established valuable partner relationships and reached even more job seekers. And, finally, the "World of Work," as we've discussed, created this new ecosystem for job seekers and employers to more easily and effectively connect.
How do you get the employees to innovate on a daily basis? 
Innovation is one of the Jobs2Careers core company values. Every day, our employees come to work knowing that every bit of what we do here is helping people find work and work find people. Every project that we work on and release into the marketplace focuses on new ways in which to transform the experience of the job seeker and employer alike. This motivation is what makes our team so passionate about our cause and is what drives us to continue innovating.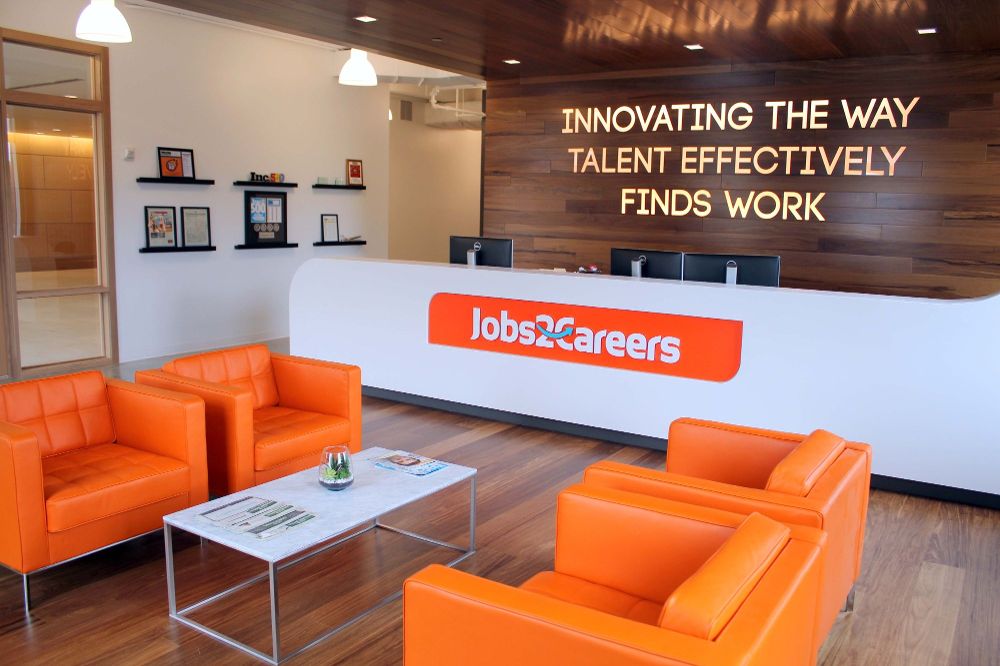 In addition to this passion we all have, Jobs2Careers also likes to take care of our employees. We provide employee "perks" – such as 100% paid health insurance, daily catered lunches and gym memberships – so that our team has the tools they need to make sure they and their families are healthy and well taken care of. These perks help to eliminate the stress of life outside of the workplace so Jobs2Careers employees can focus on our mission and always put their best – and most innovative, forward-thinking – foot forward.
Jobs2Careers received a number of awards and distinctions. What was the most significant to you and how did these awards impact on your image?
The Austin Business Journal's 2014 "Best Places to Work" award has been one of our greatest achievements because it significantly helped us attract top talent in Austin. As an extremely fast growing company, more than doubling our headcount year over year, attracting top talent is one of our primary goals – something we have in common with our clients!
Known as "Silicon Hills," competition for top talent, especially tech talent, in Austin is extremely high and, without meaningful employer branding, very difficult. Regardless of how many qualified candidates applied to our job listings via our website, we still had to compete with "Big Names" (Google, Facebook, Apple and Dell, to name just a few) to land actual employees. This award showed job seekers interested in our company that Jobs2Careers is the right company to work for.
Furthermore, the award was voted on by our existing staff, which made winning it much more meaningful. Employees anonymously answered questions based on their working experience at Jobs2Careers. Results were compared across four categories and among hundreds of submissions. Even though the competition was fierce, we were named one of winners!
As I've mentioned, the J2C executive team works very hard to make sure our team members are well taken care of. For our employees to recognize this effort  – and ultimately help us win the award – we were very proud of and grateful for the company we've built and the talent we've attracted.
How is the U.S. e-recruitment market doing today?
The U.S. e-recruitment market is thriving! Millennials are joining the workforce in droves, forcing the industry to rethink traditional ideas of what jobs are supposed to be and how to apply to them. This segment of the labor force wants to control when and how they want to work, which is contributing to the rise of On-Demand Employment™.
Regardless of generation, millions of Americans are searching for jobs everyday. In fact, 30% of all Google search queries, roughly 300 million per month, are employment related. And 51% of employed workers – 71% of the entire U.S. labor force – are actively seeking or open to a new job.
We will continue to see the growth and impact of On-Demand Employment™ in e-recruitment. With greater accessibility to jobs of all categories, the number of multiple-job holders will increase. Gig jobs will also continue to gain in popularity as platforms like Uber, TaskRabbit, Thumbtack and Care.com grow and are integrated into the recruitment landscape. In fact, there are currently 42 million 1099-workers (i.e independent contractors) in the U.S. and this number is anticipated to grow to 65 million by the year 2020.
The number of smartphone users who search for a job from their mobile device will continue to increase. So too will the number of mobile users who expect to complete the full apply process from their smartphones. This trend will force employers to either become mobile optimized or find partners capable of hosting the full mobile-optimized apply process, like Jobs2Careers has done with J2C Apply.
Finally, we will continue to see shifts in the meaning of work (why people work) and the factors determining job choice (for whom they work). To attract top talent, employers will continue to place a greater emphasis on building and improving employer branding and company culture. And job advertisers, like Jobs2Careers, will need to use big data to personalize the pathway from job seeker to employer and vice versa.
What are some of the major challenges your company will have to face in the coming years? 
The biggest challenge our company will face in the coming years is mobile. The majority of job seekers believe they should be able to complete the full application process from their mobile device, but the vast majority of Applicant Tracking Systems (ATS) are not set up for this process. Even if the ATS is "mobile-friendly," it may not be mobile optimized.
"Mobile-friendly" means that a website is fully functional and displays accurately between your desktop and mobile device. A "mobile optimized" website, on the other hand, is a far more advanced website that will reformat itself based on device type, making for a different and, most often, better user experience in order to capture the most leads (or in our case, applications) as possible.
Our challenge will be in aligning our clients' hiring practices with the expectations of the job seeker. We will need to continue developing innovative ways to bridge the mobile gap between employers and candidates.
What are the next steps and projects for Jobs2Careers?
Fortunately, Jobs2Careers has had great success in the past year: we moved into a new office space, more than doubled our sales team, launched not only our fully redesigned website and identity, but also our 100% optimized mobile site, and much more.
Throughout 2015, we'll continue to refine and improve our existing promotional tools, website and mobile site while continuing to add new features. While we can't release details at this time, we can promise that the features in our pipeline will do more to personalize the job seeker's user experience while still increasing recruitment ROI for employers. We will continue to grow, adding jobs to the local Austin economy and will expand our current office space to accommodate this growth.