In this article, we take a look at what a job board actually is, how it works and how you should choose the right one in order to maximise your results.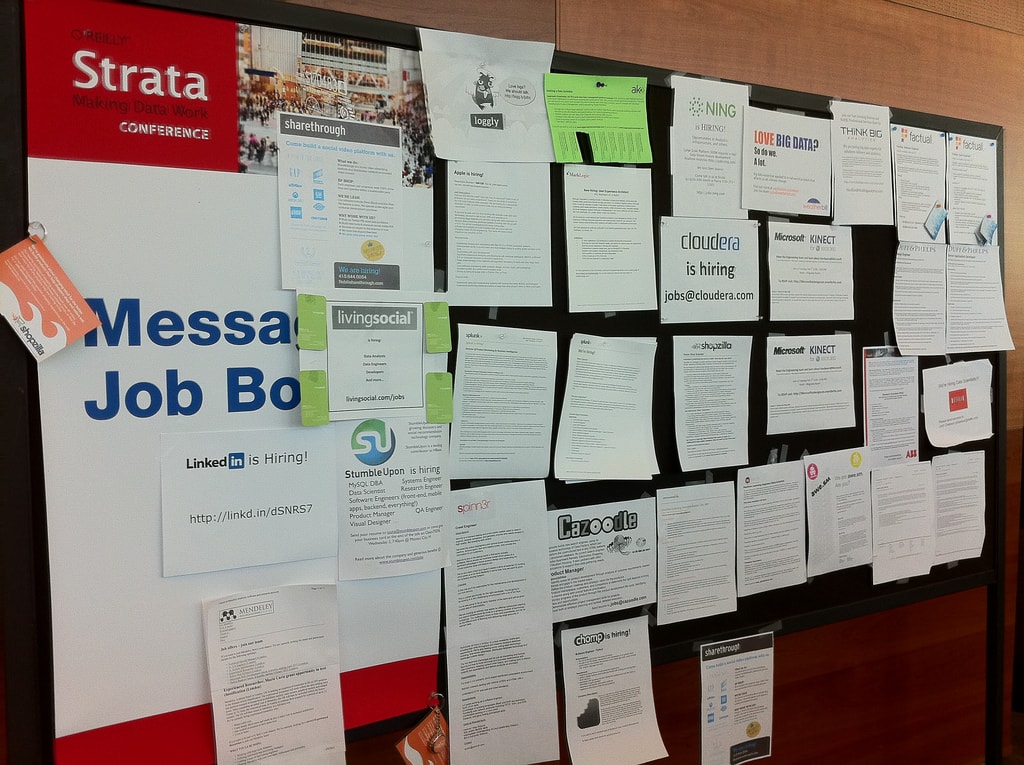 Despite being one of the most common forms of job advertising in today's day and age, most people lack a fundamental understanding of the way job boards function, making many ask: but what are they actually for? This article aims to shed some light on the phenomenon that often still manages to baffle jobseekers and recruiters alike, and answer the question, what exactly is a job board, and how does it work?
History
The first job boards (or employment websites) appeared in the United States during the 1990s, as a way for companies to easily list job openings on their websites and organise incoming e-mails from those listings. A key point in the conversion from traditional job advertising in newspapers occurred in 1995, when six major American newspapers collaborated and pooled their classified sections online, creating a service called CareerPath.com which listed job adverts. From then, the job board business has grown immensely in size and influence, with several websites selling for multi-million dollar deals, and connecting countless jobseekers with otherwise hidden opportunities.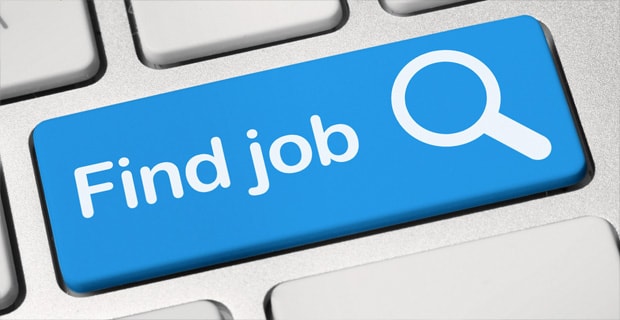 Job board key functions
Bridging the gap between jobseekers and recruiters
The key function of a job board is to create that initial connection between recruiters who are advertising potential jobs with the people who are looking for those jobs. Many job boards allow candidates to upload their CVs and contact details, meaning potential employers are able contact them with ease. Some sites also offer the facility for candidates to apply directly for positions through the job board website itself, allowing for rapid and seamless applications.
Facilitating the job seeking process
Job boards seek to simplify and streamline job searching in its entirety. For both jobseeker and recruiter, using an online job board saves valuable time, as search criteria allow the centralisation and showcasing of only the key skills and opportunities. Job boards also allow recruiters to more easily tap into an international employee bank. For recruiters, this online platform eliminates the need for wasted hours of interviews with candidates who are ultimately unsuited to the role; with an online job board, these people need not even submit an application, and can be effortlessly screened.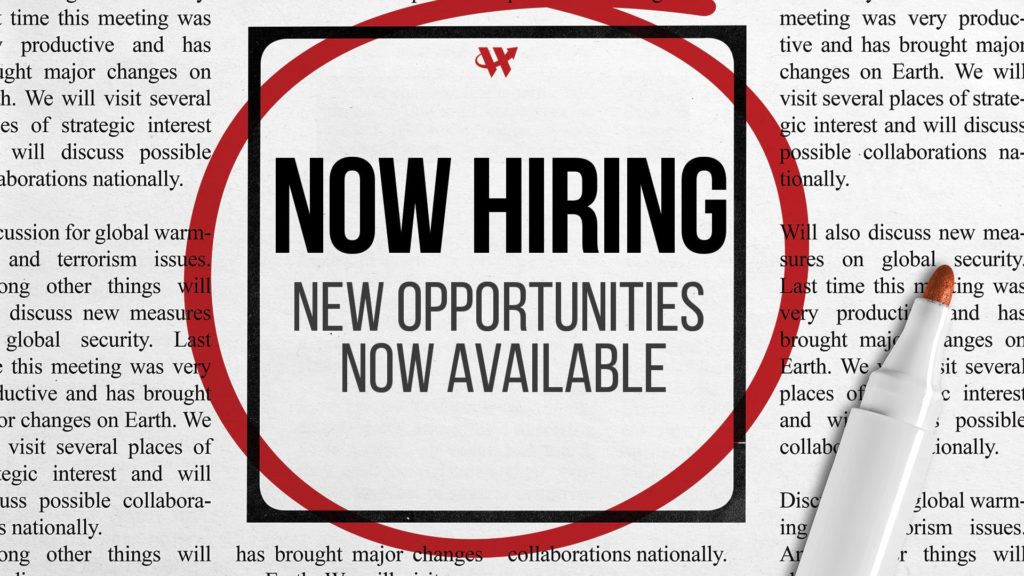 How do they work?
Essentially, these boards are a place where recruiters can post job adverts for vacancies within their companies. Employers can describe the role and specify their requirements for future employees. Jobseekers will then search these sites, and based on their own prerequisites, apply for the postings that they are interested in through the website. The process then follows the usual pattern, with recruiters pursuing the applications most appropriate for their needs, and continuing to interviews and so on.
Types of job board
Niche
Niche job boards cater to one singular sector, gathering job adverts from one specific type of job. They provide relevant information and easy comparison about jobs available in a particular industry, for example engineering or finance. The largest niche job board is dice.com. Boasting an enormous 1.5 million active CVs in its database and over 79,000 job listings online, this job board advertises specifically for jobs in IT and the Telecommunications industry, and only to qualified individuals in this field.
Generalist
On the other hand, generalist job boards operate in a wider context. Sites such as Monster.com and CareerBuilder have a reputation and thus attract enormous amounts of applicants (Monster alone receives over 24 million visitors per month). They allow jobseekers to search for jobs in a huge range of industries, by matching their skills to employers' requirements. These job boards advertise over a number of sectors and roles, which can be hugely beneficial for people who are more flexible with their career plans, as well as those seeking to change jobs.
While one is not necessarily better than the other, it depends on the result that you are aiming for. A generalist job board post is more likely to get you a higher volume of responses, fast. However, because anyone could apply, the applicants will likely have a varied range of skills and experience. If, on the other hand, you elect to post on a niche site, you will have a smaller response rate but the applications will be geared towards your particular requirements, so the calibre may be higher and you may be more likely to find a candidate who fulfils your needs.
Job board or aggregator?
A job aggregator, or job search engine, is a tool that essentially does the work for you: it searches multiple job boards and can compile results from lots of different places. By sourcing job advertisements from several smaller sites, these aggregators can offer applicants a broader spectrum of potential jobs, as well as allowing candidates to compare between similar opportunities. The key difference between a job board and an aggregator is that searching on a job board will only give you specific results for the job board you have selected, whereas using an aggregator scours many sites at once in order to collect the results most relevant to you. However, when job-seeking it may be beneficial to search using both job boards and aggregators to maximise your chances of finding your dream job.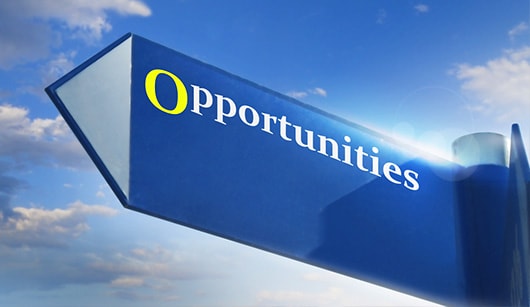 Further information about types and ranges of job board can be found at https://www.jobboardfinder.com/en/e-recruitment/definition-jobboard
For both employers and job seekers, Jobboard Finder is the first decision-making tool for recruitment campaigns and job searches. By gathering tools and services that recruiters can use to search and compare employment websites from all over the world to find the best job search sites, it really is the best solution for recruitment needs. Today recruiters can also purchase job advertisements for the media they have selected and manage their postings directly from our unique platform. Then they can rate and review the job boards they have used in the past for our community of professionals to see.
Keep up to date with our news articles and receive them directly in your mailbox by subscribing to our newsletter. If there is a particular topic that you would like to see featured on our blog, please let us know.