Welcome back to the Jobboard Finder blog! Today we will be having a look at the top job boards in security of all kinds. Security has always been a naturally important sector but nowadays its importance is increasingly at an incredible rate. This means the creation and development of specialised platforms for this industry has seen a boom in recent years! Read on to find out a little more about the best job boards in security.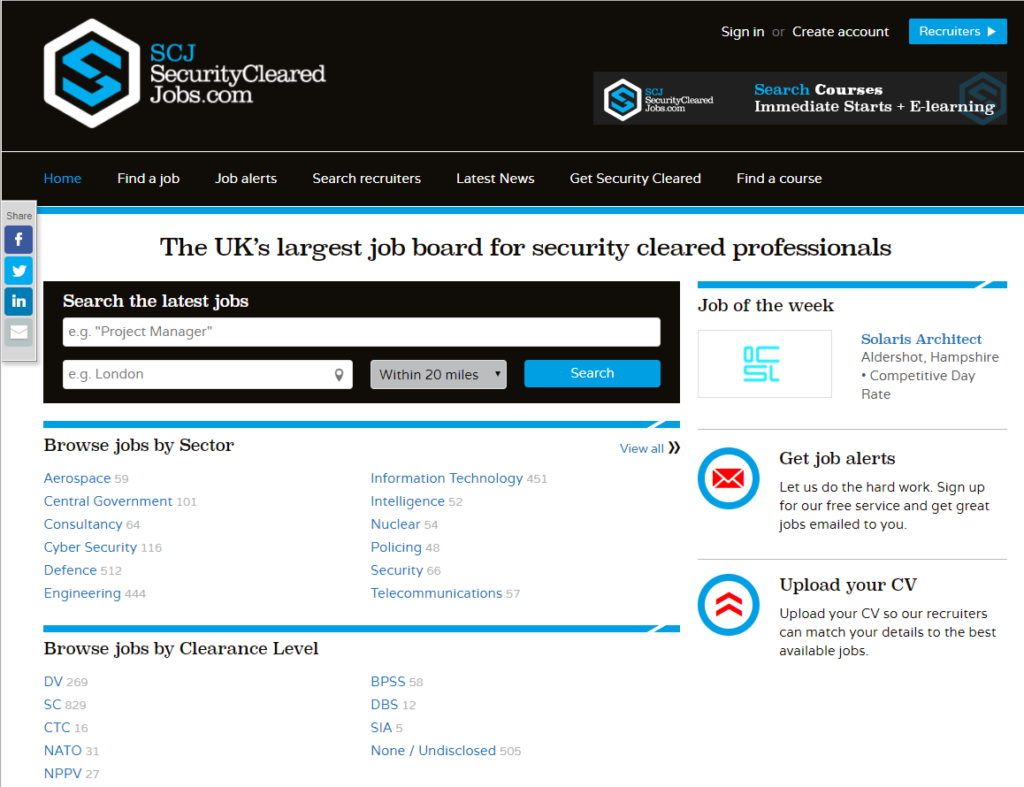 This is the UK's largest job board for security cleared professionals, and contains information and job opportunities within Government and Defence sectors as well as Nuclear. The layout of the site is very attractive and modern, and the site is easily to use. There is quite a lot of information available, which could be overwhelming, but the information relevant to you is easy to locate. For jobseekers, there is also an advice and news column available which is helpful for anyone looking to enter the industry.
Careers in Justice (Website Closed in September 2018: Update)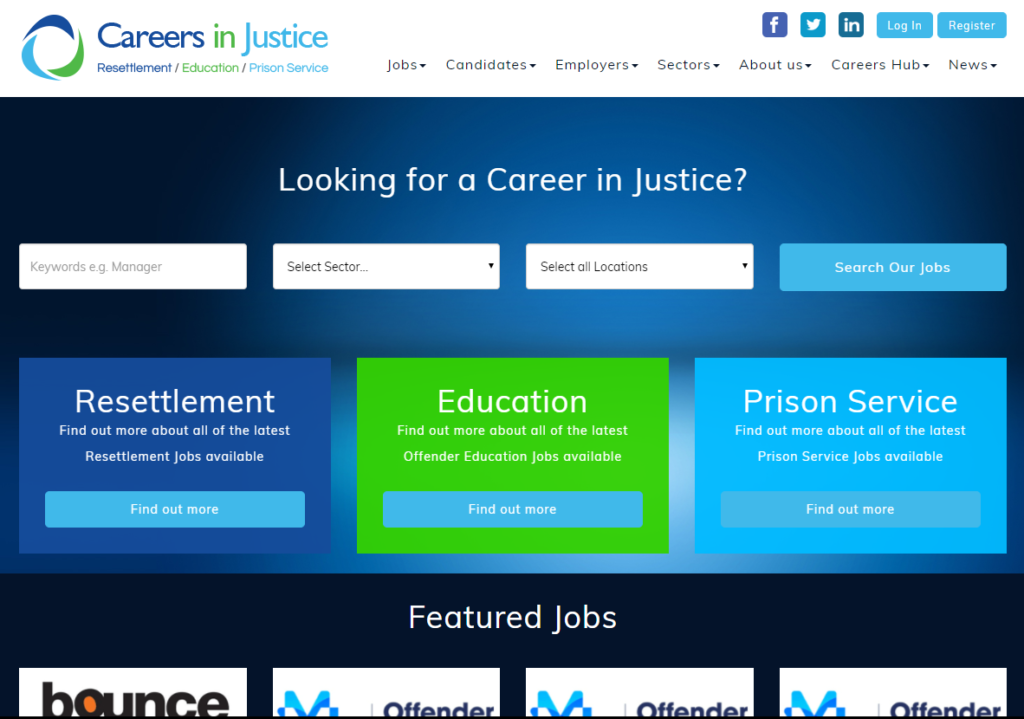 Careers in Justice, previously OLASS Jobs (for Offender Learning and Skills Service), is a UK job board for professionals in the field of prisoner services and security and offender education. This unique site in a niche job industry is fairly well-designed and includes a comprehensive information base about working in justice, the application process, security clearance information and more.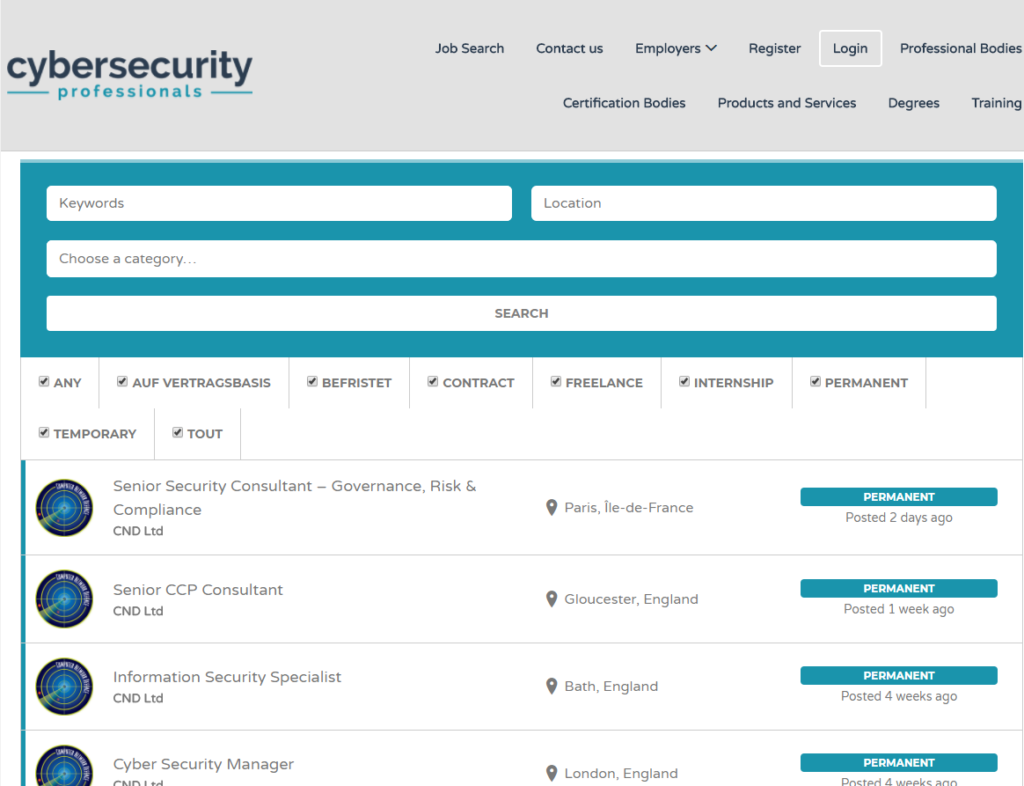 This website is a worldwide job seeking and recruiting resources for everything to do with the cyber security industry. Cyber security is an enormous concern for many businesses nowadays meaning cyber security professionals are in high demand. There are jobs available globally (primarily in Europe but also elsewhere), and these are recent and relevant. With access to jobs, degrees and training courses, the site describes itself as "a one-stop shop for cybersecurity professionals seeking to progress their career".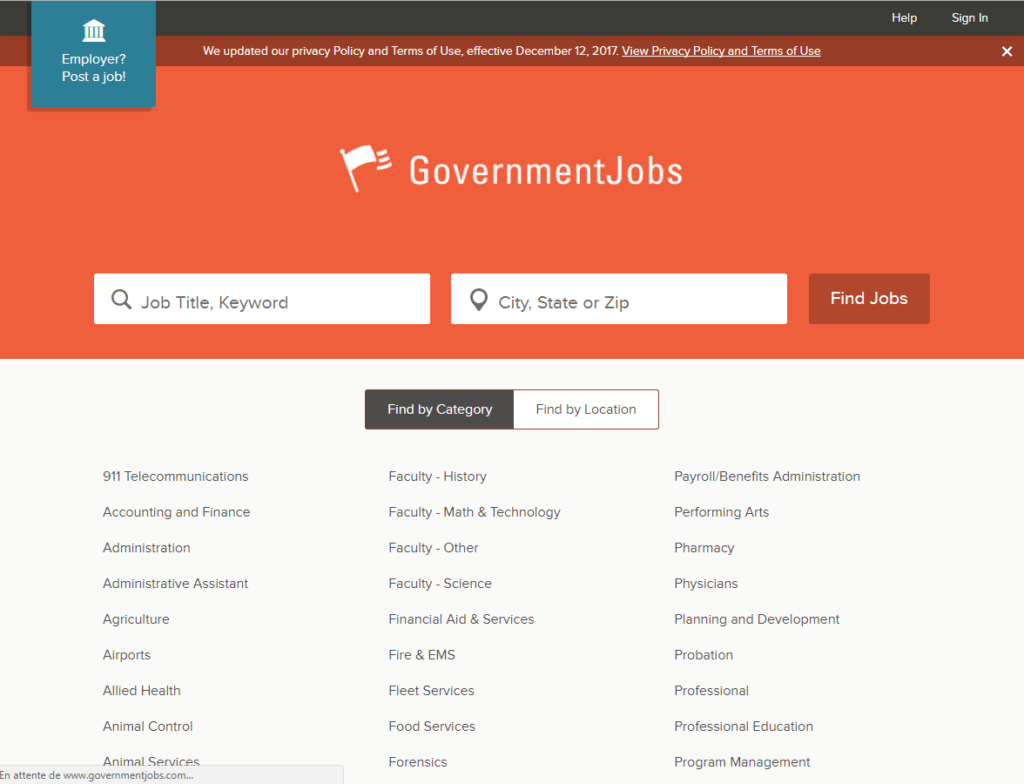 This US Government jobs website is a little simplistic but still worth a visit. While the site doesn't have the best layout and is a little old-fashioned, this doesn't detract from its adverts, which are added and updated frequently and display a huge range of jobs from every possible area within government. The categorisation system could be better organised, perhaps with larger and sub-categories, but the search feature is powerful and overall it is a good listing of a huge number of available government and security jobs in the United States.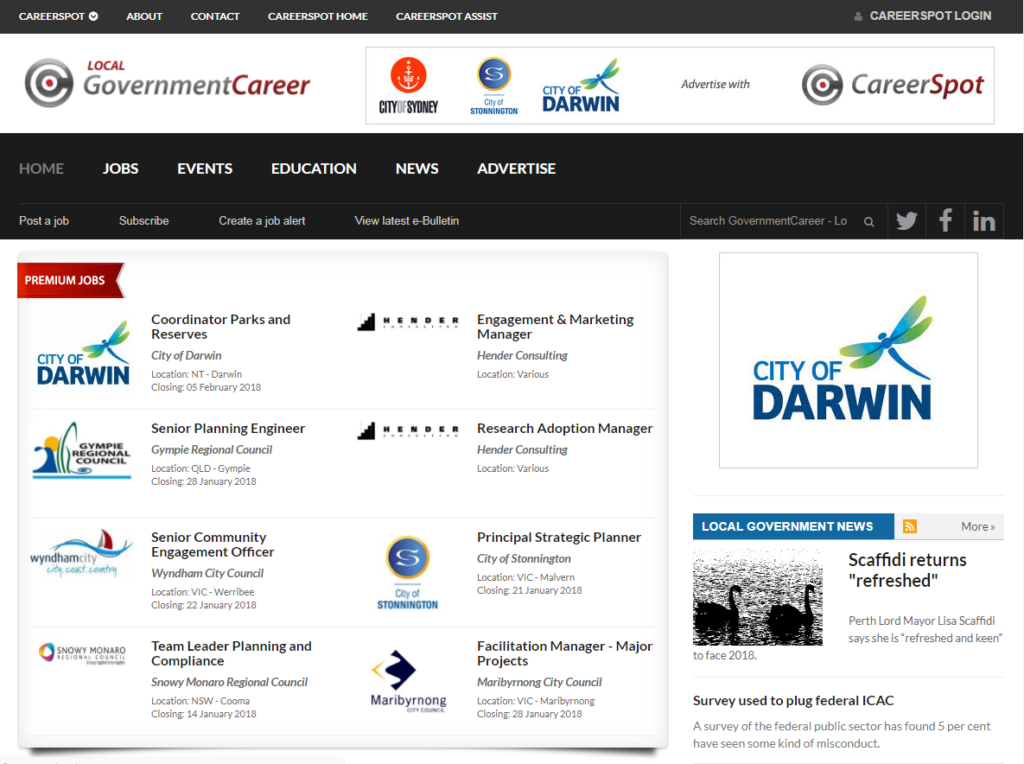 This is the website for local government careers in Australia, including work in the police force and local security. The site does not have a particularly impressive design but it is full of information and useful resources for starting a career in local government and security in Australia. The adverts are detailed and of a high quality. When using this website, there is no need to create a dedicated account on the site – although this would be beneficial for accessing the range of informative resources available – instead, clicking 'apply' redirects you to the employer's own website, meaning you can apply directly.
Where else to look for security jobs?
Generalist job boards and aggregators may not add much for security professionals. However, if you are looking for a job in security locally or on a national level, council and national government websites are a good places to start your career search.
—
For both employers and job seekers, Jobboard Finder is the first decision-making tool for recruitment campaigns and job searches. By gathering tools and services that recruiters can use to search and compare employment websites from all over the world to find the best job search sites, it really is the best solution for recruitment needs. Today recruiters can also purchase job advertisements for the media they have selected and manage their postings directly from our unique platform. Then they can rate and review the job boards they have used in the past for our community of professionals to see.
Keep up to date with our news articles and receive them directly in your mailbox by subscribing to our newsletter. If there is a particular topic that you would like to see featured on our blog please let us know.