Aristotle once said ''the law is reason free from passion''. However, if you disagree and are devoted to this profession or you are simply looking into a career in law, you can read a list of the Jobboard Finder's top job boards for lawyers to help you find the best career opportunities in this competitive field.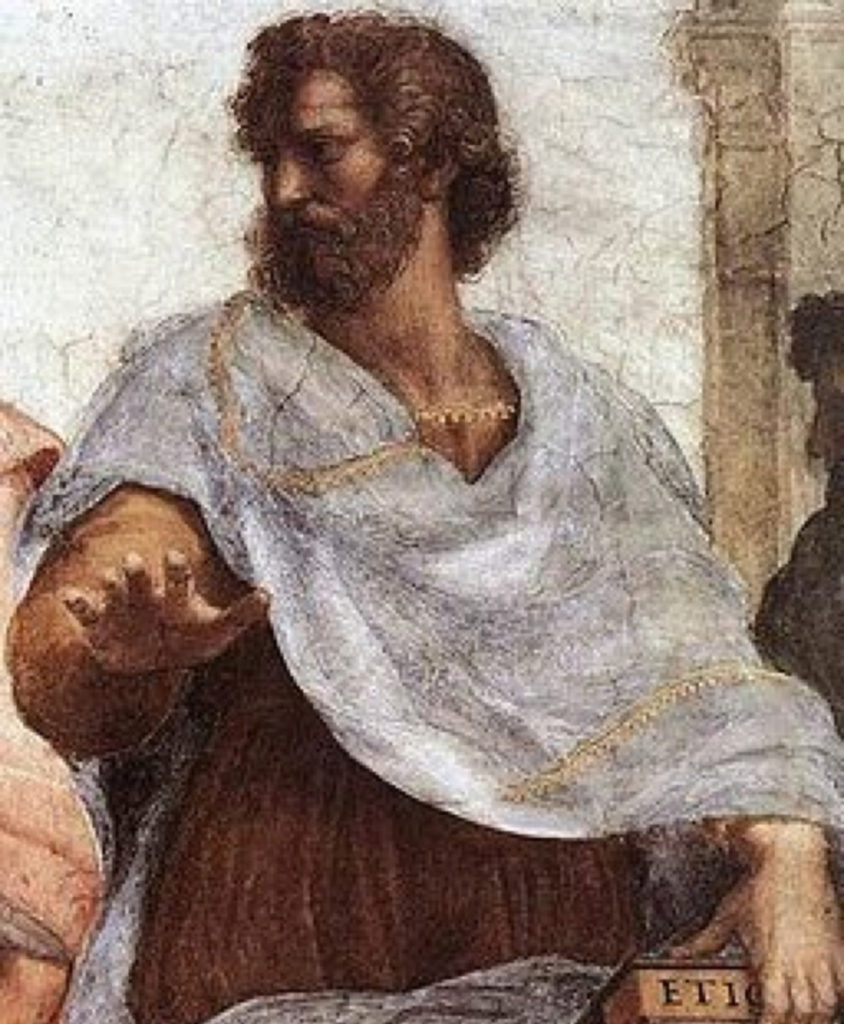 In an age of digital development, job hunting has become more and more accessible thanks to online job boards. However, finding the best vacancy can be difficult without the use of a specialised search engine. Here is Jobboard Finder's selection of the top job boards for lawyers!
This is a France-based job board launched in 1997 and specialised in law careers in France. The website has been carefully designed.It is filled with content and users have access to the latest news on law and legal management, tips for interviews and training courses in France.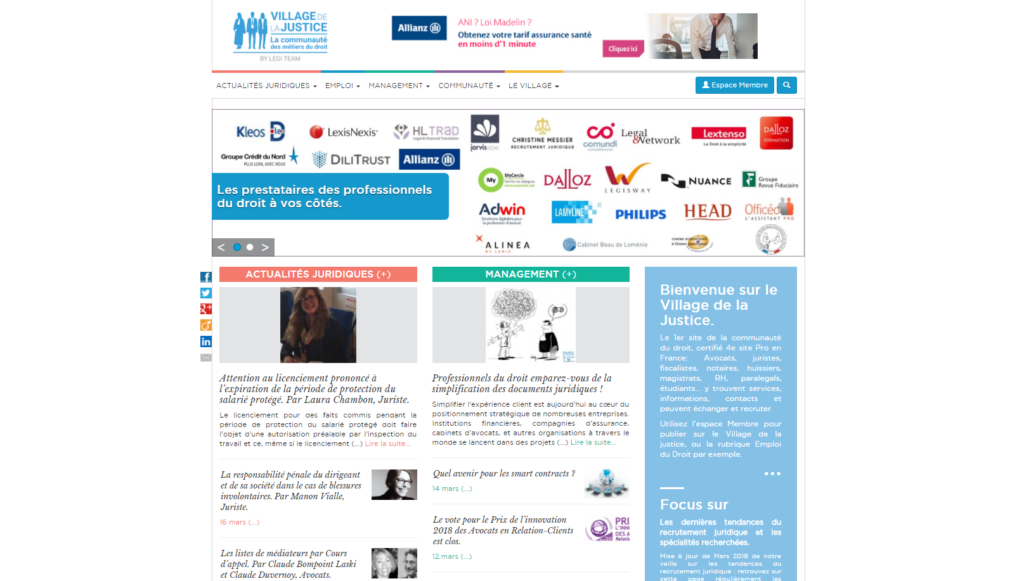 Village de la Justice currently has more than 2 000 recruiters and almost 30 000 active candidates. Applicants can search and apply to jobs for free without going through the hassle of registering online beforehand. Prominent law cabinets like the distinguished Paris-based law firm Fidal and one of the leaders in intellectual property in France, INLEX, post on their website, just to name a few.
Link: https://www.jobboardfinder.com/jobboard-village_de_la_justice-france
This British job portal has the most inviting website design, only displaying the most relevant browsing options,. The user's experience is easy and enjoyable. This job board covers all levels of law roles available throughout the UK. The search tool allows for candidates to filter their results according to their preferred location within in a city.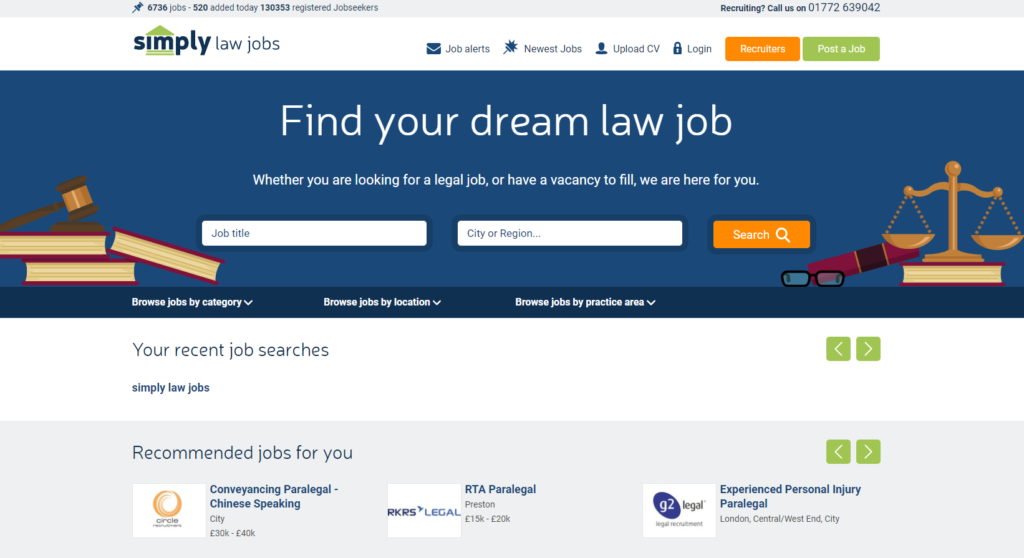 With more than 8000 job offers and 120.000 registered candidates, Simply Law Jobs is now one of the leaders of the UK industry.
Link: https://www.jobboardfinder.com/jobboard-simply_law_jobs-uk
The main service of this job agency is promoting a broad selection of in-house Counsel positions in the US and United Kingdom. Go inhouse focuses on jobs in many different sectors, however it also features a section exclusively for jobs in law firms (GOBIGLAW),. For instance the renowned Kirkland and Ellis (ranked number 7 in Forbes "America's Most prestigious Law Firms 2017), King and Spalding or Paul Hastings.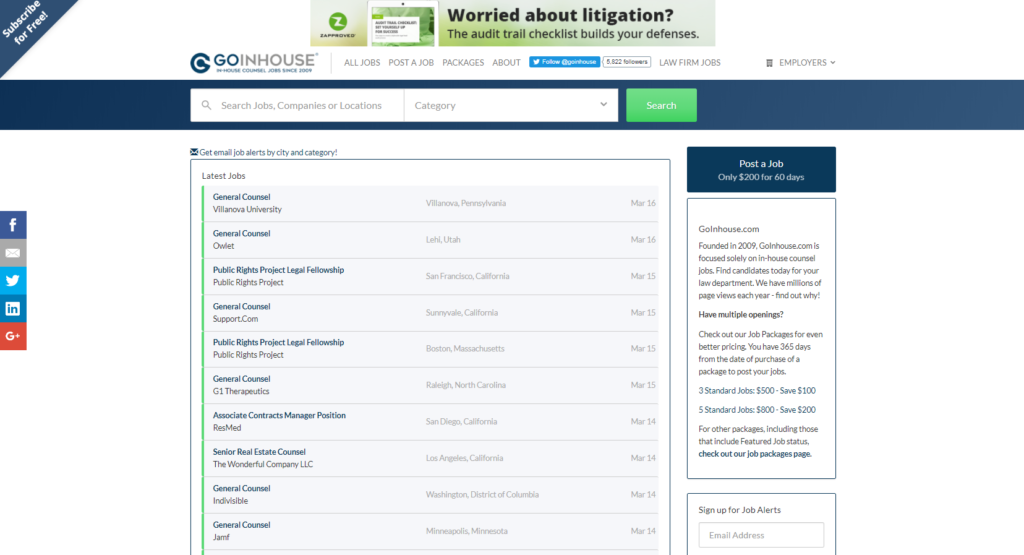 Navigating through the Go inhouse website is very easy thanks to its intuitive operational system. The latest job opportunities are displayed on the front page with direct access to the application and the employer's contact. Applicants can also subscribe and receive email job alerts by category and location.
Link: https://www.jobboardfinder.com/jobboard-goinhouse-usa
The welcome page is very well organised and there is a clear separation between all the sections: up-to-date job offers, latest news, a list of some of the most relevant recruiters posting on their website, a forum, candidates and recruiters.
Their most distinctive feature is the 'diploma courses' section. Carrières-Juridiques offers users access to a broad scope of choices ranging from diploma courses, professional training and masters. To information on law programs available at universities and private schools all across the globe.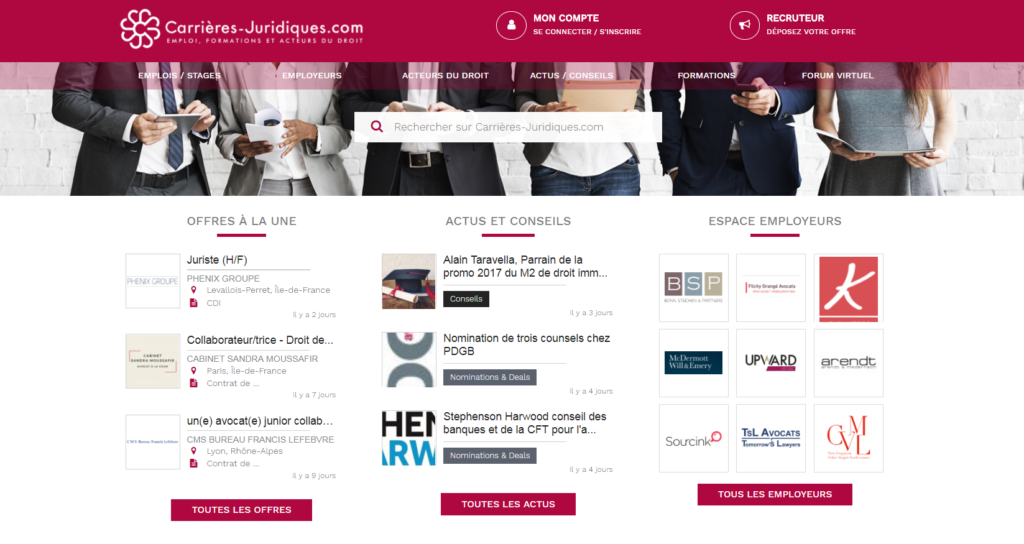 Link: https://www.jobboardfinder.net/jobboard-carrieres_juridiques-france
Law firms are able to inform and help candidates better understand their culture and their expectations by editing company descriptions. This gives applicants a valuable insight into the company and helps them in the decision-making process. Professionals in Law pride themselves on the fact that applicants can contact employers directly (the vacancies come directly from law firms and in-house organisations).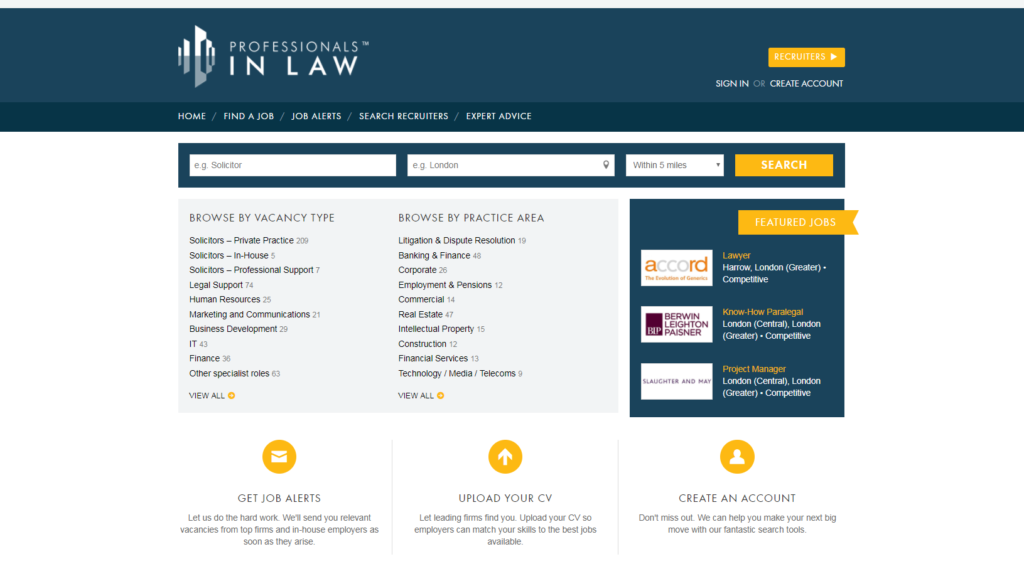 Jobboard Finder: https://www.jobboardfinder.net/jobboard-professionals_in_law-uk
top job boards for lawyers
Keep up to date with our news articles and receive them directly in your mailbox by subscribing to our newsletter. If there is a particular topic that you would like to see featured on our blog please let us know!