Scotland is not only becoming more and more a popular travel destination (ranking fourth in the 2018 Wanderlust travel hotlist) but it has also become a focus of interest for some of  Europe's largest companies such as Skyscanner and FanDuel. In addition, unemployment levels are at their lowest and research shows small and middle-sized companies are growing fast.
Read on to find out about the best job boards  in Scotland!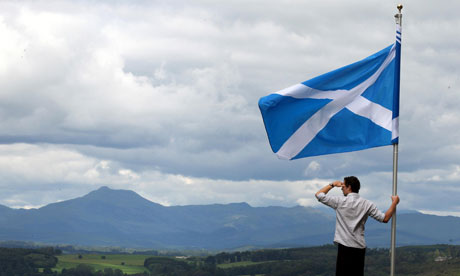 It is an award-winning national recruitment site that currently provides access to 1500 job opportunities in a broad range of sectors in Scotland. Not only do all 32 councils of Scotland post offers but all types of organisations, charities, further education colleges and universities actively use this board to recruit.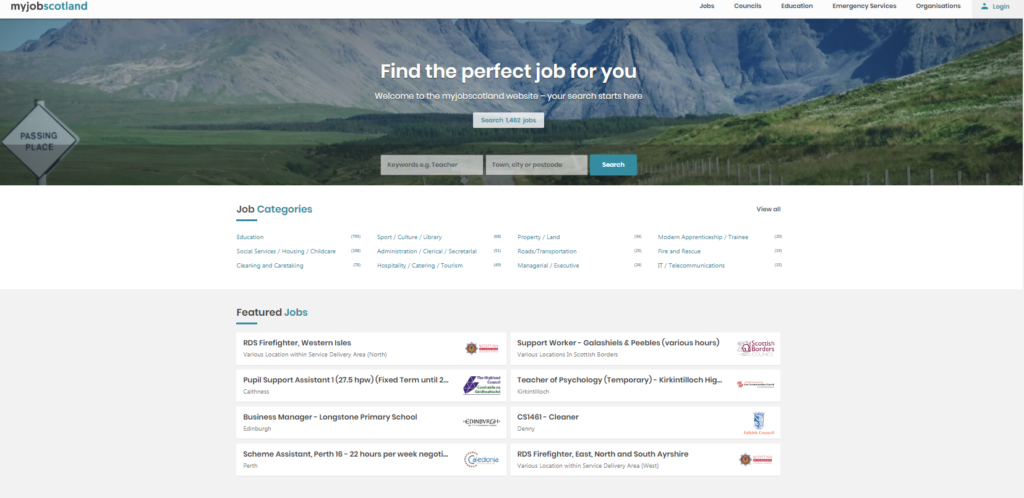 Browsing the website is easy thanks to its simple and clear layout. On the front page, users can search by category and see the exact number of offers for each sector, featured jobs and can quickly enter the job database. Myjobscotland provides detailed description of job offers but candidates must register beforehand in order to send their applications.
Link: https://www.myjobscotland.gov.uk/
My World of Work counts with one of the biggest job database (almost 10 000 results) offering a vast range of vacancies and apprenticeships across the UK.
Young people with no work experience or those unclear on what career path to take on can benefit immensely from this site as it features multiple tools to help you discover career possibilities that best suit your personality. One can also use this site to discover learning, training or universities courses as well as volunteering opportunities available.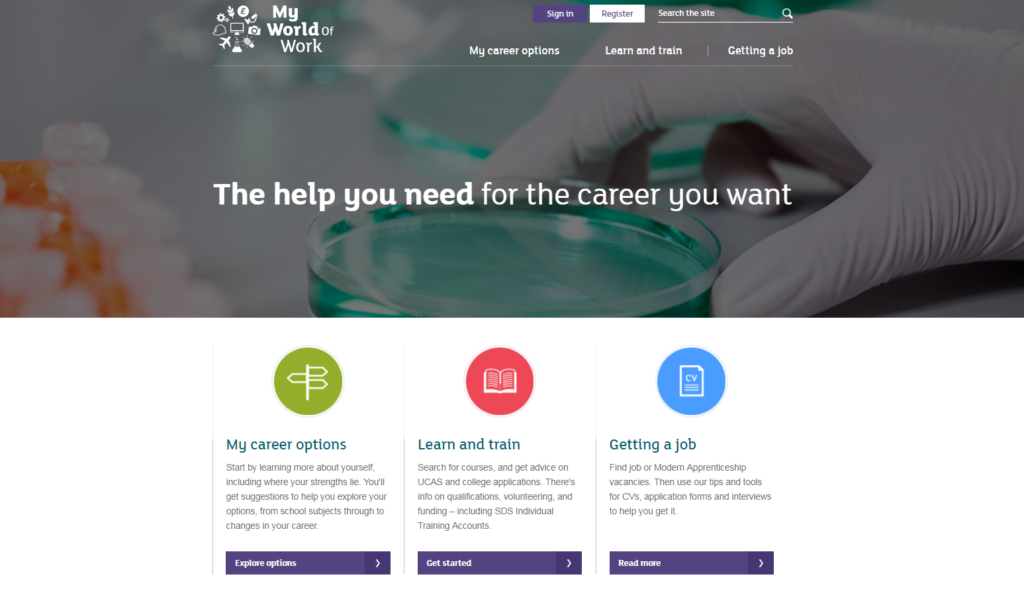 It must be noted that some job descriptions provide the recruiters contact details but most of them require you to have an account to apply.
Link: https://www.myworldofwork.co.uk
Founded in 2009, this job board is perfect for those looking for apprenticeships and early careers in Scotland. The job hunting process is straightforward thanks to the design of the website. On the frontpage, indecisive candidates who don't know where to start can choose among a wide selection of sectors and gain access not only to job offers but also to articles related to the given sector.
With regard to job descriptions, they are very complete and show many details such as an overview of the recruiter, key responsibilities, the salary and qualifications and skills required. However, applicants must register in order to apply.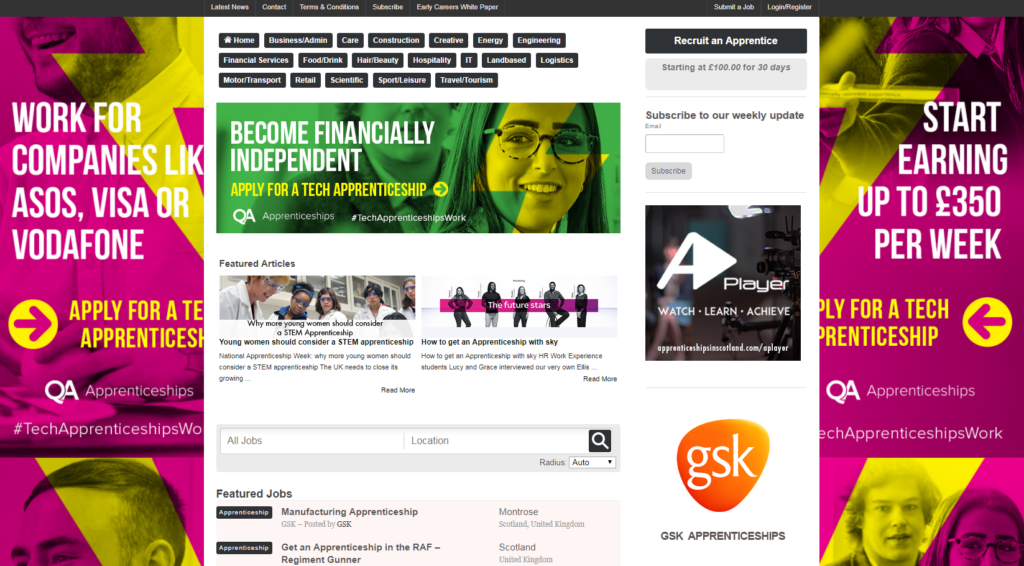 Link: http://apprenticeshipsinscotland.com/
Creative Scotland is a platform providing exceptional access to job offers in the field of the arts, screen and creative industry throughout Scotland.  It is the biggest recruitment site specialized in one of Scotland's thriving industries.
Job seekers filter their search by specific creative area desired, which helps narrow down the options and therefore improve the user's experience. Some other notable features include: a section exclusively designed for candidates under 25, highlighted application deadlines and aspirants can directly contact the recruiters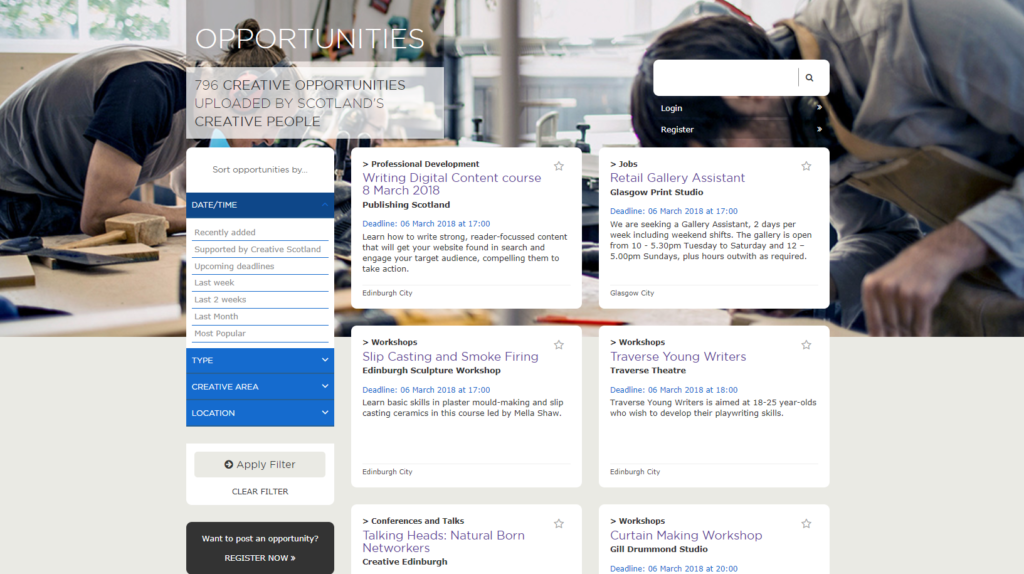 Link: https://opportunities.creativescotland.com
Job browsing is made simple thanks to Scot Careers' user-friendly website. Once the filters have been selected, the results show featured jobs highlighted at the top as well as those adverts with deadlines approaching. In addition, the job descriptions that appear on the search results show the essential, helping users save time and narrow down their options.
Compared to other job boards Scot Careers offers more distinct filters such as working hours, contract type, a salary band and even home-working options. This board also gives Careers advice offering CV and interviews tips and cover letters templates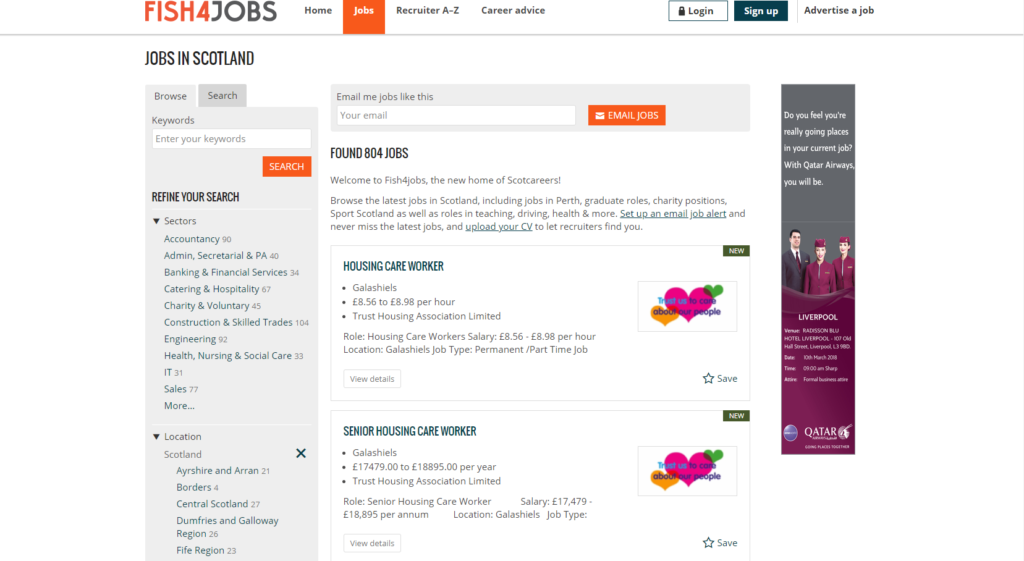 Link: https://www.jobboardfinder.com/jobboard-fish4jobs-uk
For both employers and job seekers, Jobboard Finder is the first decision-making tool for recruitment campaigns and job searches. By gathering tools and services that recruiters can use to search and compare employment websites from all over the world to find the best job search sites, it really is the best solution for recruitment needs. Today recruiters can also purchase job advertisements for the media they have selected and manage their postings directly from our unique platform. Then they can rate and review the job boards they have used in the past for our community of professionals to see.
Keep up to date with our news articles and receive them directly in your mailbox by subscribing to our newsletter. If there is a particular topic that you would like to see featured on our blog please let us know!
Article Review
Reviewer
Review Date
Reviewed Item
Author Rating