Back in September 2015, we wrote an article about the 5 most visited job boards worldwide, and it seems you liked it because this article got a lot of success according to our statistics! Today we wanted give you an overview of the e-recruitment market in the United Kingdom and tell you which job boards were the most visited in December 2015.
According to our recent partnership with SimilarWeb, a global leader in digital measurement and analytics, we can now provide you with up-to-date and verified information.
#5: CV-Library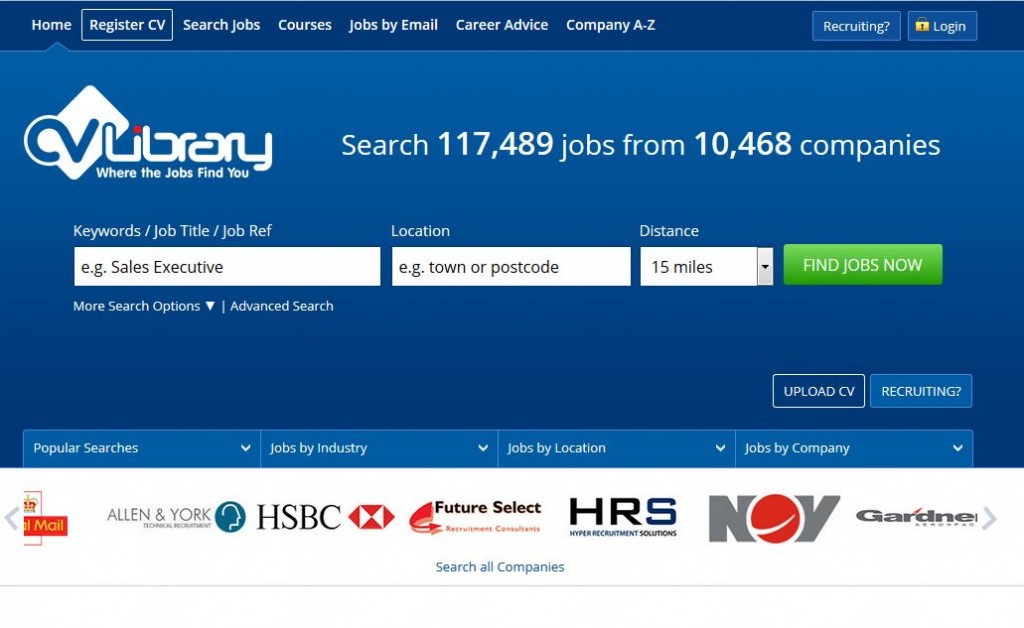 Founded in 2000, CV-Library is one of the UK's leading job boards. With over 9.6 million CVs, the website now holds one of the largest CV databases in the UK and supports over 10,000 recruiters in over 70 sectors. CV-Library currently advertises more than 117,000 job offers. The new features such as a new homepage and mobile application offering enhanced user experiences. According to SimilarWeb, CV-Library registered 2,362,703 visits and 11,633,491 page views in December which makes it the fifth most visited job site in the UK.
#4: totaljobs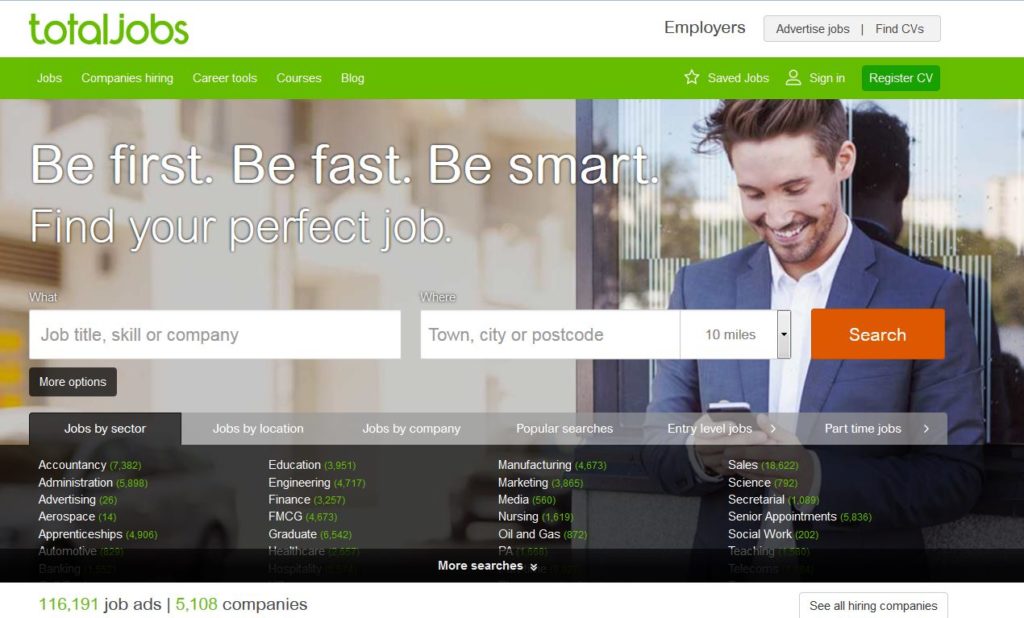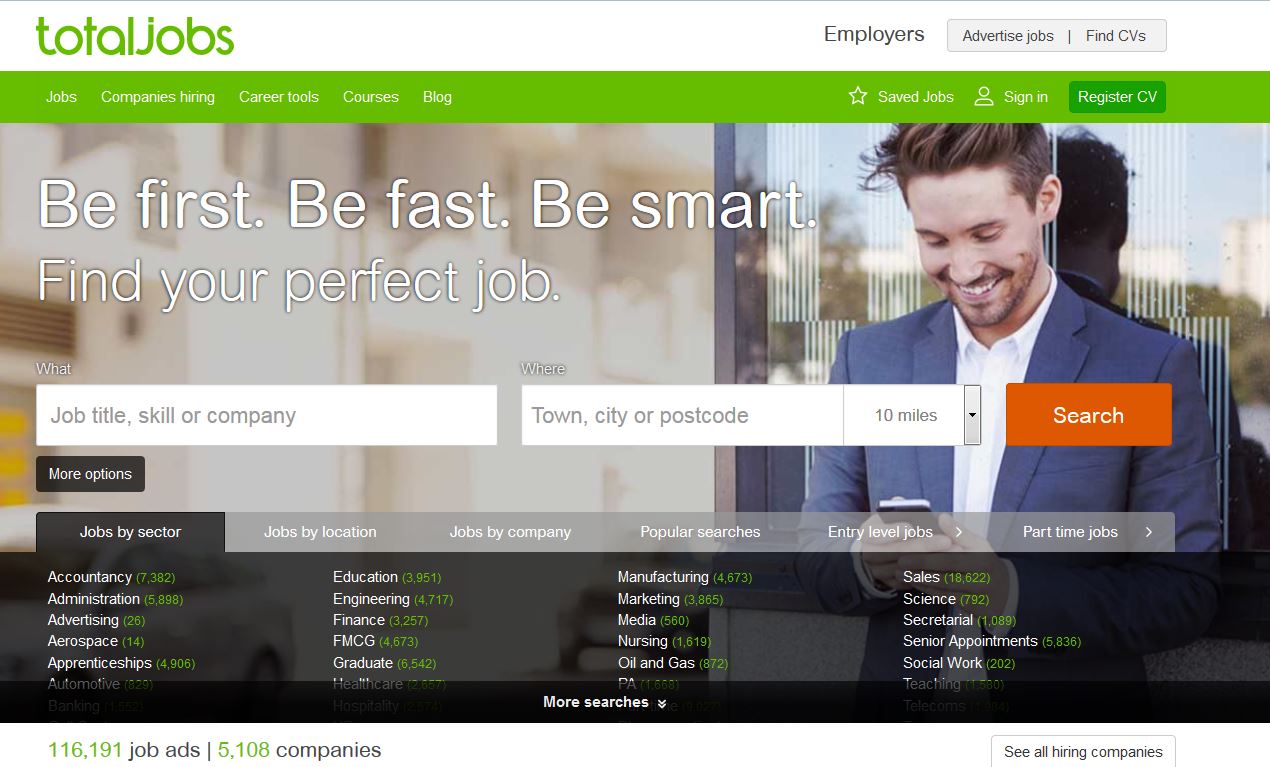 Totaljobs.com was founded in 1999 and is part of the Totaljobs Group which owns several job sites around the world such as Stepstone (Austria, Belgium, Germany, Netherlands and France), Carribeanjobs, Irishjobs.ie or even Jobs.co.za. Totaljobs.com is one of the UK's leading job boards, which attracted 3,320,732 Internet users who viewed 15,487,186 pages in December 2015 (source: SimilarWeb). Totaljobs now references more than 116,000 job adverts on its database. Furthermore, the re-design of the whole website makes it clearer and easier for the user to find the information.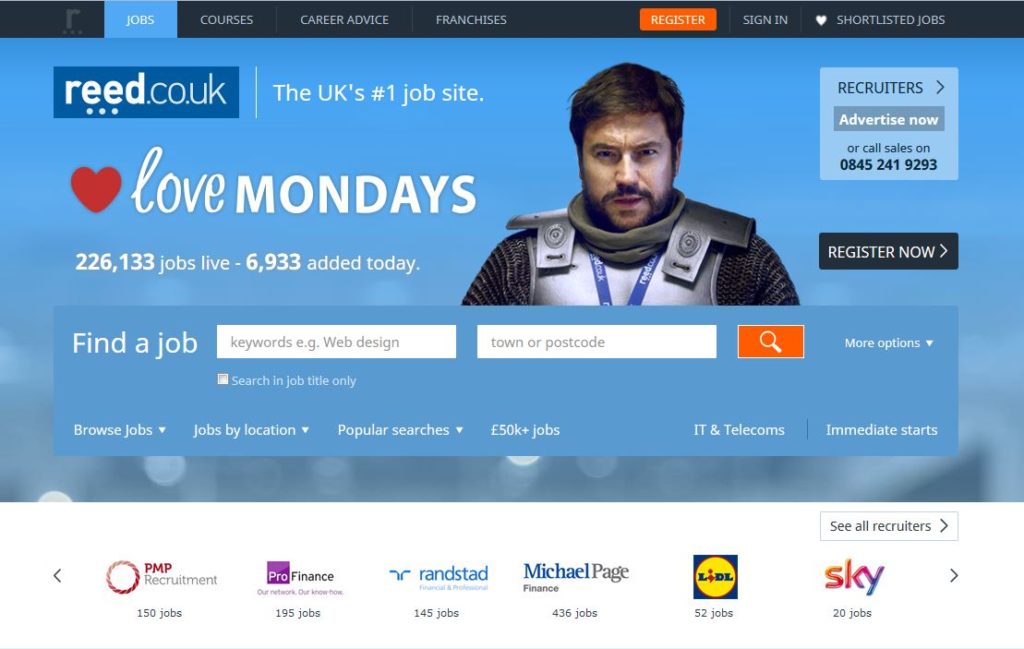 reed.co.uk has been one of the first online job board in the UK. In 1995, reed.co.uk became the first recruitment website offered by a recruitment agency in the UK. It is part of the Reed Global, a recruitment agency that currently employs 3,000 people across 180 locations. With 4,739,121 visits and 25,588,728 page views in December 2015 (according to SimilarWeb) reed.co.uk takes the third place on the podium. The website has more than 226,000 jobs live and published about 6,000 job adverts every day.
#2: Universal Jobmatch by Gov.uk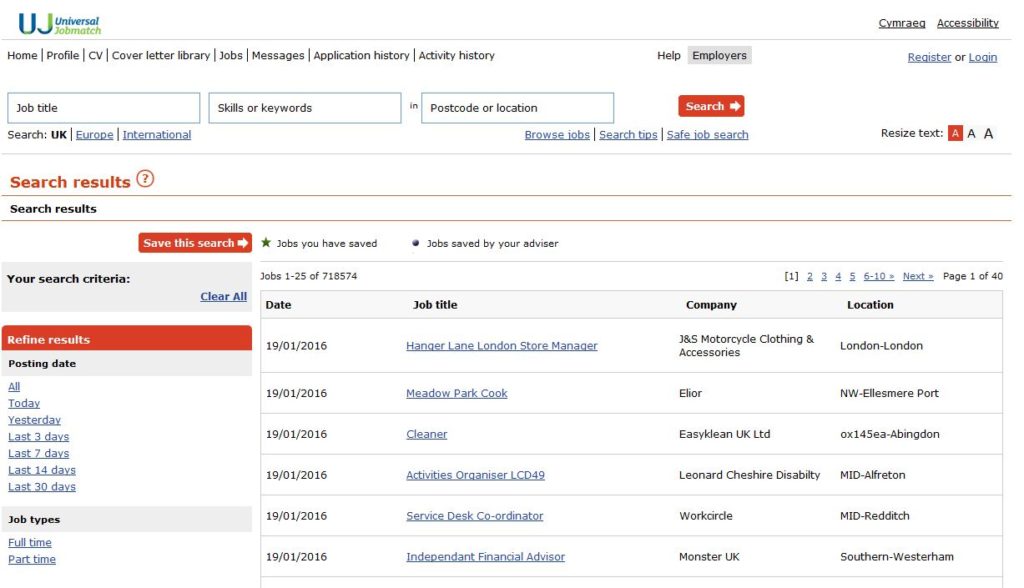 Universal Jobmatch is a British government website for finding job vacancies. The website design is very simple but quite easy to use. Universal Jobmatch has currently more than 718,000 jobs live for all types of positions and areas. According to SimilarWeb, the website registered more than 4,950,000 visits and 73,260,000 page views in December 2015.
#1: Indeed.co.uk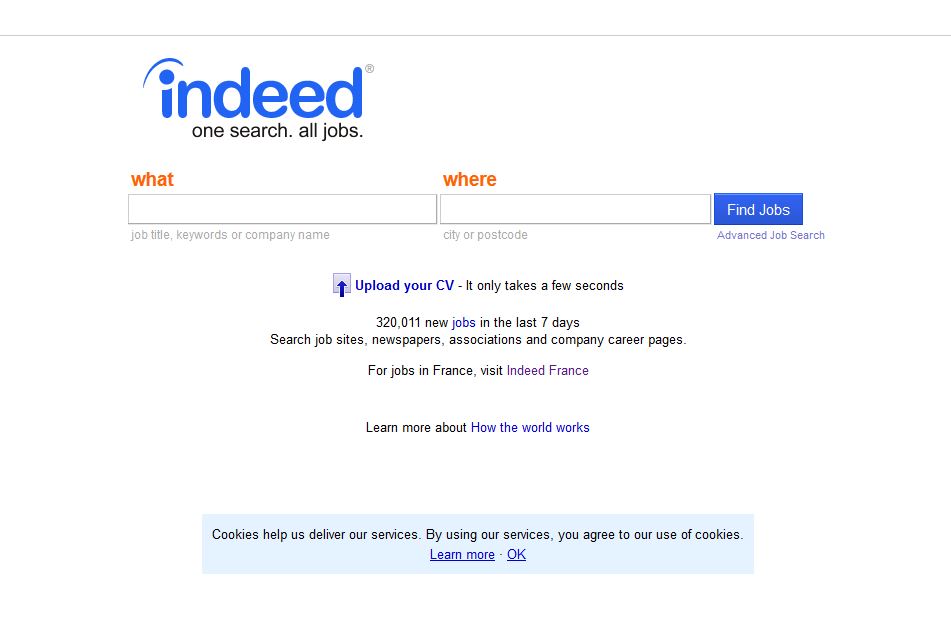 By far, Indeed.co.uk is the most visited job site in the United Kingdom with 10,758,617 visits and 69,034,130 page views in December 2015. Indeed seems to be unbeatable! In our former article about the most visited job boards in the world, the American version of Indeed (Indeed.com) was also the number 1. Indeed.co.uk has on average 320,000 new job positions each week.
We have noticed that for all of these job sites, the number of job offers and the audience have dropped a little bit compare to the same period last year (about 10%). What do you think about this drop? What do you think about the future of job boards compared to the one of aggregators?