92% of candidates think standing out from the crowd with a creative and original CV is a positive move, and 67% of them say doing so actually got them an interview. With these figures in mind, the French innovative job site Monkey tie decided to create the first online store for employment.
Launched on December 8, 2015, Job Hacker has helped Monkey tie diversify since its growing success. Described as the 'Amazon' for employment, Job Hacker mainly targets young graduates, self-employed professionals and workers changing career. The online store gives job seekers and project leaders access to a range of products and services such as quirky CVs and well-written cover letters, account setups for professional networks, coaching sessions, business plans, etc.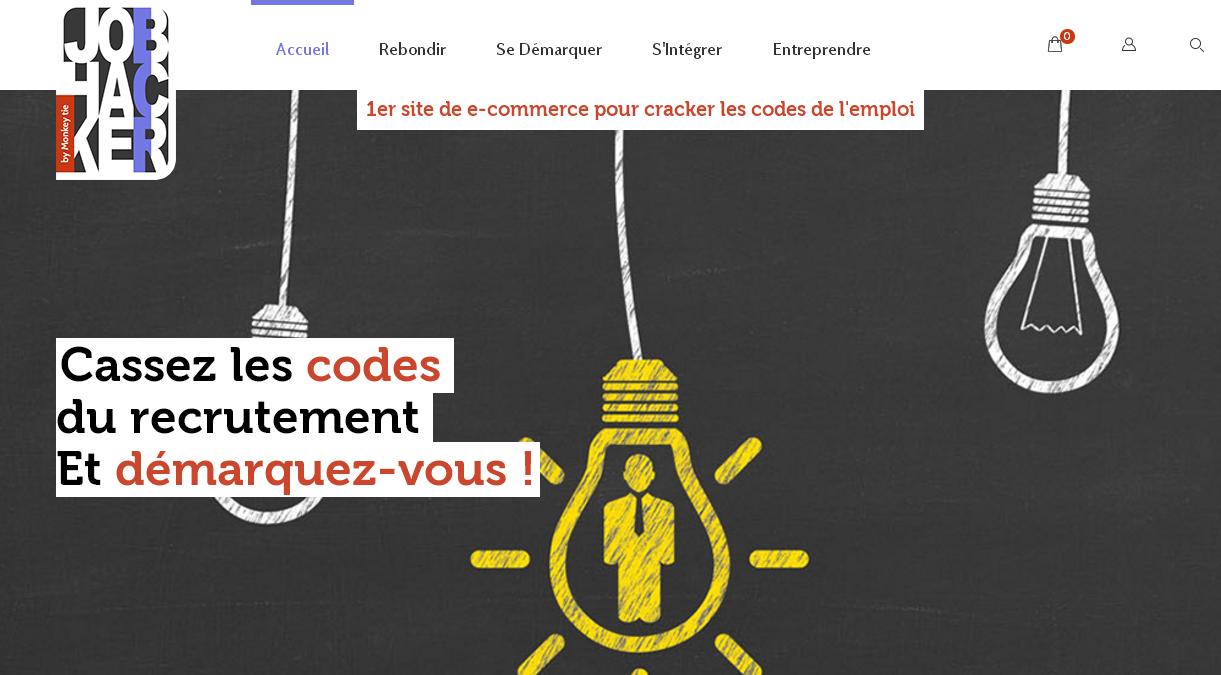 Under the 'Bounce Back' section of the website, users can find services such as CV updates and CV translations while the 'Stand out' section gives access to candy CVs or balloon CVs – yes, you read that right. Under the 'Fit in' section, a wide range of coaching sessions are available from note taking to time management. Lastly, web design banners or sales brochures are only a few clicks away for entrepreneurs under the 'Start up a business' section.
At Monkey tie, they want to offer everyone the opportunity to develop their professional skills and careers. With Job Hacker, they hope to provide everyone with the same tools to stand out in the employment market and boost their careers. They also want to fight for equal opportunities in the working world. Except opportunities are not equally distributed when a revamped CV costs you about 40 euros and a coaching session about 100. Or so it seems. While it is certainly relevant for project leaders to invest in market research or website design, or for an active professional to spend part of their regular income on improving their management skills, it is not an obvious option for penniless job seekers. In other words, a promising concept with slightly extreme yet creative products that are definitely more on the pricey side.
In short, Job Hacker is a professional supermarket for those who do not necessarily make the right connections or have the rights skills, or are just not experts with career management and personal branding. With their brand new e-commerce website, Monkey tie provides complete professional guidance but also helps both the human resources and the working world evolve.
How successful do you think this website will be? To what extent online stores for employment will be effective for the target audience? Let us know in a comment below.