Over the past twenty to forty years, freelancing has been booming all around the world. With an increase in freedom, autonomy and even money, it's no wonder so many people are turning to freelance websites for an extra gig or for an exciting career.
However, getting started in freelancing can be quite tricky. Luckily, more and more freelance job boards have popped up, and even more traditional job boards are adding freelancing opportunities.
Here are our picks for the best freelancing platforms on the market.
 1. Jellow
This is for all the Belgium freelancers – Jellow is a wonderful platform that has everything you could possibly need in one place. Guess what? It's also available in the Netherlands!
It has over 24 000 freelancers on the platform, each with their own impressive skills. On this platform, you'll find writers, artists, designers, film editors, marketers, etc. Jellow will provide you with clients (if you're a freelancer) and professionals (if you're a recruiter).
Jellow expresses their approach to work through their logo: fun, happy and easy-going. Thanks to Jellow, you can feel that way about your job too.
It is without a doubt one of the best tools for freelancers in Belgium and has hundreds of new freelancers joining every month.
  2. Upwork
You've probably already heard of this freelancing giant. Both clients, businesses, and freelancers alike turn to Upwork – and it's easy to see why.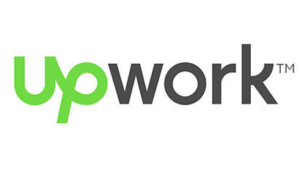 Freelancers have the option to be paid per project, milestone, or hourly, making it perfect for all types of work and all types of freelancers. Upwork is so successful that it has introduced additional fees in order to cull the number of applicants for a given gig.
It's a safe, easy-to-use platform, which continues to offer new jobs to freelancers, as well as providing the best freelancers to clients.
Upwork also offers payment protection, which means the payments are streamlined. This secures you as a freelancer. There is no need to worry about earning your money – and Upwork has you completely covered.
Again, Upwork has a place for every type of freelancer, from every niche; whether it's music or photography. You can read more about its special features here.
3. Freelancer
Freelancer is similar to Upwork, in the sense that both the freelancer and the employer pay a fee. Upwork only recently introduced a fee for freelancers, whereas Freelancer has charged all users for much longer. Even if some freelancers will begrudge paying to apply to jobs, the reasoning behind it helps them too. By charging freelancers for applying, fewer irrelevant freelancers will apply, making it easier for the client to select the right person.
With a downloadable desktop app, Freelancer is also extremely convenient and takes the stress out of applying and monitoring jobs.
"Overall, Freelancer is an excellent platform to find jobs that might interest you and make money. It's a simple platform, that's completely self-explanatory. I'd say it's definitely worth checking out if you are a freelancer that's starting out." — Jonas Klapp, a writer at SupremeDissertations and GrabMyEssay.
  4. Hubstaff Talent
If you want immediate work, with no strings attached, completely free – make your way to Hubstaff Talent. We promise you won't regret it.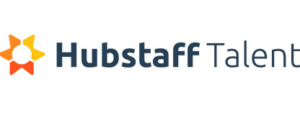 Hubstaff is a wonderful platform, and the best part is how easy it is to use. All you have to do is fill out your details, skills, and availability. Once that's done, you receive an email whenever somebody is interested in your skills and services.
There's absolutely no bidding necessary, clients come to you. No more time-wasters. Since it's free, there really is no reason not to sign up to HubStaff.
Most freelancers also say that Hubstaff is much quicker than other freelancing platforms. Consequently, you'll get high-quality leads, faster and easier.
  5. Toptal
Toptal is an incredibly exciting concept, that may just prove beneficial to you. The concept revolves around hiring the "top 3% talent".
Recruiters, you can be sure the platform is home to the top freelancers from all industries, including product managers and finance experts.
Companies make their way to Toptal for their most important projects, with the knowledge that they will be provided with only the best.
If you believe that you are one of the top freelancers, sign up to Toptal. This site is not for the inexperienced freelancers though. If you've never done gig work before, Toptal is not the right platform for you.
6. 99 Designs
99 Designs is a specialist job board for custom graphic designers.
Every company needs a designer – for its logo, website, and products – and it makes sense to hire a freelancer for this type of position. Consequently, freelancing platforms like 99 Designs are always busy. Present in 192 countries, 99 Designs boasts about being responsible for more than 97 million designs!
From t-shirts to logos and websites, you can hire a freelancer for whatever designs you need. Even if you aren't in design, 99 Designs has a great blog, which will appeal to anyone with a creative side.
  7. Guru
Another platform, which focuses predominately on hiring high-quality freelancers is Guru. A handy platform, Guru provides you with a seamless display of new jobs, leads, quotes, and payments.
Guru also allows you to create portfolios on their site, which helps to bring in prospective clients. When you can showcase your work, you'll more than likely gain work that is best suited for you.
Importantly, Guru sends job matches directly to you. Even if you have to submit your own application, it makes finding the perfect client a breeze. To learn more about Guru's special features, check out its profile on the Jobboard Finder.
8. Dribbble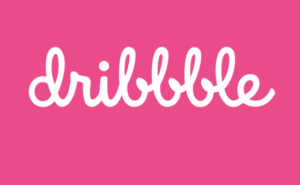 Again, focusing on the design niche, Dribbble (with three 'b's) gets right to the point, by displaying creations from its users on the homepage. It also offers some opportunities for other creative professions.
If you are a designer, setting up an account on Dribbble should be a priority. Don't take our word for it, check out all the testimonials from the users.
Dribbble gives freelancers a platform to post their work and offer their services. This also means more transparency between the freelancer and the client. If you're the client, you won't be hiring someone on face value.
Furthermore, freelancers can find inspiration in the work of others. Dribbble really is all about creating a community.
10. Workana
For all the freelancers in Brazil, looking for valuable work – make your way to Workana.
You'll be able to promote your skills and experience, apply for jobs and receive new jobs.
With an easy to use dashboard and innovative interface- Workana is a wonderful platform. As a rule, Brazil can be a bit difficult when it comes to account information, but luckily, Workana only requires a name and e-mail address. Furthermore, international users will be happy to know the site is available in English. Workana is present all over the world but most of the freelancers come from Brazil.
11. Fiverr
Do your services fall under any of the following: logo design, writing, translation or graphics design? Then look no further than Fiverr for your next gig.
It's actually the world's largest freelancing service marketplace for entrepreneurs. Meaning that, as a freelancer, you could help create and grow a new business. Fiverr is an exciting job board because it attracts start-ups and younger companies.
If your skills or interests lie within the entrepreneur market, Fiverr is unquestionably the place for you.
12. Job Filter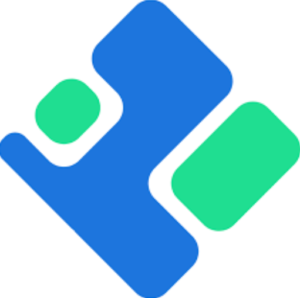 This freelance job boards comes to you from Russia! The categories of work, for Job Filter are endless. You have automotive business, fitness, administration – just to name a few. With a little searching and promoting, you'll easily be able to find a potential client.
Job Filter prides itself on publishing "fresh jobs" – this ensures that you will only apply for relevant, significant jobs.  Furthermore, most of the job offers include the salary, so you won't need to worry about negotiating the price.
13. FlexJobs
If you want to gain remote work, fast, you should head over to FlexJobs. It's perfect for freelancers, and those who want to work remotely and flexibility. It's important to remember that flexible work refers to more than just remote work, so read the job offers carefully.
FlexJobs also puts jobs through a vetting process, so that you can rest assured that you're not applying for a scam. Recruiters don't pay to advertise; instead, freelancers pay to view the offers.
To find out more about the special features on FlexJobs, check out its profile here.
14. SolidGigs
As a freelancer, spending time looking for new work can be a big money waster. SolidGigs aims to solve this problem.
SolidGigs makes their way through the array of jobs and sends you the very best and important ones for you. It's all about customized job alerts!
SolidGigs removes one of the most time-consuming parts of freelancing and the job search in general.
15. CloudPeeps
If you've built up an extensive portfolio over the years, make your way over to CloudPeeps.  Indeed, CloudPeeps caters for the professional freelancers, not the newbie.
This does, however, mean the site is slightly more exclusive. That said, the rates are higher to attract better paying clients so you'll get back what you spend.
16. ServiceScape
ServiceScape has actually been running since 2000, and have had over 259 000 completed projects through their platform. In the About Us section, you'll find graphs demonstrating how the business has developed since its foundation.
Most of the job opportunities on the site are for writers, translators, designers and proof readers, so it's a great place for businesses to review and translate documents.
In the How It Works section, Service Scrape explains how to optimize your profile in detail. We recommend checking it out before applying to any gigs.
17. Malt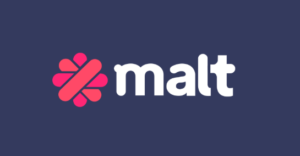 Malt, once known as Hopwork, was created in 2013 and since then, it has spread to countries all around Europe, including France and Spain. Not only is the interface colourful and easy-to-navigate, but Malt strives to help its users and uphold a high level of transparency. You can see photos of the team, read about the history and discover different jobs through the site.
The founders each have a Twitter and LinkedIn account, which you can follow to stay on top of all the changes. It only recently changed its name to Malt (in 2017) so you might also have to refer to it by its own name when discussing it with other freelancers.
Conclusion
We hope at least one of these platforms proves worthwhile to you. Don't be afraid to sign up to more than one of these incredible freelancing platforms – the more exposure you have, the more likely you are to find gigs!
---
We'd like to thank Bridgette Hernandez for working with us on this contribution. Bridgette is a passionate writer, dedicated to travelling and teaching people to lead a better life. Her other interests include mindfulness and  coaching. Bridgette is currently an editor for Isaccurate and a regular contributor at Hot Essay Service.
Author:
Ali Neill
As the job board tester and blog editor for the Jobboard Finder, Ali works on job boards from all around the world and keeps a close eye on the recruitment trends thanks to a number of sources, including the website's social media pages.