Enhancing the employability of those with whom you work is always a high priority; yet, achieving this can be easier said than done. When handling how best to place workers internationally, there are dozens of factors to consider – and some are more easily overcome than others. Healthcare should be a priority for recruiters because it is at the root of a number of the issues.
Cultural acclimatisation, adapting to unexpected needs in your employees' families, factoring in how best to welcome foreign workers to our own shores, etc. These are just some of the things a conscientious recruiter needs to be adept at to succeed.
Yet many of the hurdles in helping employees ease into assignments overseas are born of their own fears and insecurities about some understandably serious issues – healthcare among them.
Providing healthcare for everyone
 It might be easy to assume that blue collar workers, engineers, oil & gas specialists and other labour-intensive employees are the most likely to benefit from their recruiter easing their journey into a comprehensive healthcare package.
Likewise, those countries where opportunities are highest in construction and infrastructural development – MENA territories, Asia-Pacific countries and other neighbouring regions – often have health & safety protocols that are a touch behind the rest of the world's advanced economies.
However, even specialist white-collar workers, consultants, and managers are concerned about ensuring their good health. This can make them apprehensive about relocating for even the most attractive positions.
What's more, many of those countries actively seeking new talent, like Canada and South Korea, have created new policies to reduce the disparity between foreign and local workers assigned to said countries over a given period of time. These days, every kind of employee expects to be adequately looked after by decent healthcare, anywhere in the world.
Understanding the employee concerns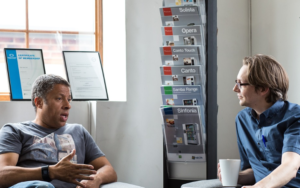 Both physical and mental healthcare are hugely important to professionals of all kinds. Many recruiters will encounter employees and managers who have entrenched and well established healthcare regimens in their home country. This means they might fear losing that same comfort if they accept a position overseas.
From a recruiter's perspective, it's wise to approach a reticent client such as this on a case by case basis. Every employee is an individual – some might have a sick family member coming to the new country and feel worried about their healthcare; others might just want to ensure they have decent insurance in case of the unexpected.
Reinforcing recruitment with research
Many of the concerns that your employees will likely have are entirely legitimate. Someone who knows that many nations in the world have a shortage of healthcare professionals might worry they won't get timely care, for instance. Others might believe that taking a job in an emerging economy means sacrificing modern medical technologies they might take for granted at home.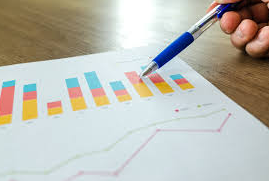 Thorough research can help here. This include researching your target country and the country your employee is coming from, as well as any key differences between the two. However, understanding the general feelings and expectations that an employee will feel while relocating is similarly vital.
Luckily, much of that research already exists, and is at your fingertips. Aetna International, a leading international health care provider, recently released a new guide to Successful International Assignments to help organisations, especially multinational corporations, succeed in foreign assignments. The guide covers a range of important aspects of employee relocation, from pre-trip planning to employee support. It also offers insight, advice and support to help keep employees healthy and happy in their new place of residence, and looks at the many reasons why expat assignments fail.
For example, stress is one of the key reasons for assignment failure, impacted by a range of unattended needs, from personal security and support network to a lack of cultural knowledge.
Communicating better as a recruiter – home and away
 Keeping in touch with both your employees during their overseas placements and the thought shapers of the new countries they'll be living in can really smooth the road for everyone involved.
Put simply, if you're able to reassure your employee of the healthcare resources available, and can demonstrate that you have local contacts on the ground in that nation or city who can likewise ease the transition, it's hugely reassuring.
Much of the research suggests that having too much contradictory information can be just as bad as having none at all for many employees working and living abroad. However, 56% of those surveyed by Aetna International said it made it difficult to know who to trust, and almost three quarters of them said they worried about the healthcare competency and resources of their new country.
Assuaging those fears means you're often wise to forge good relationships with healthcare professionals and institutions ahead of time, and therefore give your employee a decent network of connections to lean on from the moment they step off the plane.
Contacts in these target territories can also often link you to more accurate homegrown information. Friends in the right places can help tremendously to course correct misinformation from employees, with accurate insight and personal recommendations.
Reassuring your employees with private cover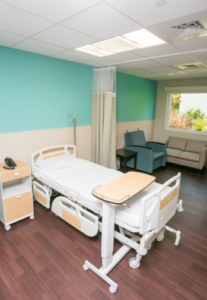 All your hard work when it comes to making connections in your employee's new country of residence, and finding the data your employees need, still might not be enough to assuage their concerns. Recruiters should consult the company to learn more about private healthcare options.
Indeed, even if the UN and the WHO band together to improve healthcare across the globe, sometimes it pays to hand over your healthcare to dedicated professionals. Private healthcare packages for your employees, covering them wherever in the world they're beginning their next phase of their career, can demonstrate how seriously you're committed to their success and well-being.
In other words, don't dwell on what can't be achieved – instead ask, what can be done to meet your employee's satisfaction?
Recruiting successfully
 In just a few simple steps you can turn your recruitment into success stories: Erasing misinformation and working with both your employees and their target companies to show how important healthcare is to all involved are key to turning employees into expats.
Nobody uproots their life on a whim to explore a career in another region of the world without good cause. If you can help your employees to understand that you have their physical and mental prosperity at heart as much as their financial prosperity, they'll literally trust you to the ends of the earth.
---
We would like to thank Tony White for this contribution. Tony is a multiculturally minded writer and editor with a fascination of just how much people make a place when it comes to careers. Having interviewed executives the world over, and written for his fair share of B2B publications, he's always excited to see how technology and culture shapes how organisations can grow.
Author:
Ali Neill
As the job board tester and blog editor for the Jobboard Finder, Ali works on job boards from all around the world and keeps a close eye on the recruitment trends thanks to a number of sources, including the website's social media pages.