Moving abroad for work opens a great many opportunities which might not be available in your own area. There are many other advantages of overseas employment as well. It allows you to grow personally and professionally, which in turn will help grow your career in the future.
Of course, these benefits come at a price. The first difficulty you may face is actually getting hired by foreign companies. To do this you'll need to complete a variety of tasks to find your dream job, write an amazing cover letter, and possibly use some help from a specialized employment agency. However, the trials won't stop once you get hired.
In fact, the real challenges will begin once you have moved to your new country and started working. You need to be aware of the issues you will face so that you can prepare and deal with them effectively.
Challenges of Working Abroad and How to Overcome Them
1.      Your legal status and taxes
What exactly is your legal status in your new country? Who will take care of all the paperwork relevant to your migration and employment? What kind of visa do you need? Do you need additional permits? What rights does your status allow you within the country? How does your employment affect your legal status at home? Where exactly do you need to pay taxes and how will they be calculated?
You'll need to answer all these questions before you actually make the move. The good news is that in the majority of cases the employer will help you to deal with visa and other relevant paperwork. However, it is up to you to learn the laws of your new country and your status within it. Also, it's entirely your responsibility to settle all legal matters back at home, especially if you are going to send your earnings back to your family.
2.      Limitations in accessing information due to local Internet restrictions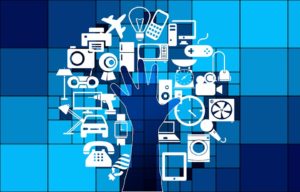 If you are moving to one of the countries where the Internet is restricted, you'll need to go prepared. This means having the tools to break down geo-locks on content so that you can use YouTube and other platforms with the info you will need for work and entertainment.
VPN (virtual private network) is, by a large margin, the most effective tool you can use for this purpose today. Other options include using a smart DNS or a proxy server, but these methods are less reliable and will not provide you with access to everything.
3.      Cultural differences
Moving to a new country on a long-term basis is guaranteed to trigger some degree of culture shock. It can have severely debilitating effects when combined with the stress of the move itself.  These things could keep you from adapting to your new environment, in which event your work will suffer as you won't be able to fit in with the team and perform with 100% effectiveness.
You also shouldn't forget about the language barrier and cultural differences, which have the potential to lead to miscommunication. These will not only lower your personal productivity but will also cause conflicts and issues which will affect your new team.
It is impossible to avoid culture shock completely, and even the best language classes won't teach you to understand the subtleties of informal language. Therefore, the best thing you can do is to prepare for the transition as best as you can. This means you'll need to immerse yourself in research of your new country and learning its language before you move.
It's also vitally important to keep your studies of both the culture and language even after you move. Learning about all these things will make it easier to adapt to them and reduce the actual shock value of the transition.
4.      Money management issues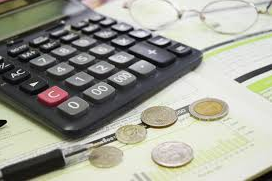 There are two major money-related issues that you'll need to deal with when moving abroad for work. The first is that the move itself is sure to be expensive. Even if your employer covers a part of it and provides you with accommodations, you'll still need to save up for tickets, new things, wardrobe, etc. You also need to have an emergency fund in place before stepping a foot out of the country. It's necessary to support you in case something goes wrong and you lose the job.
Another important thing to consider is what you are going to do with the money you earn. Will you transfer it to your bank account in your home country? Will you send it to your family? Will you set up a new account in the foreign country? Research your options and have suitable accounts opened before your first salary.
Final Thoughts: Should You Move Abroad for Work?
If a good job opportunity presents itself, you definitely should move abroad for employment, especially if you score a place in a company located in one of the best countries to work in. Working abroad does present some challenges, but you can overcome them with relative ease if you prepare in advance and use services aimed to help people in your position. Globalization and digitalization gradually make geographical borders irrelevant. Therefore, you can expect to see even better services that will allow you to adapt to new cultures and stay in touch with home in the near future.
Bio: Kate Bregovic is a wife, mother, freelance writer and fitness enthusiast. She covers many topics – from business management trends to fitness regimes. When she's not writing, she's planning outdoor activities for her family, cooking or working out at the gym.  Follow her on Facebook: https://www.facebook.com/mrs.kate.bregovic
Author:
Ali Neill
As the job board tester and blog editor for the Jobboard Finder, Ali works on job boards from all around the world and keeps a close eye on the recruitment trends thanks to a number of sources, including the website's social media pages.